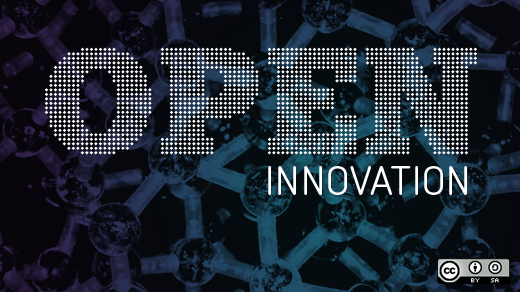 The United Kingdom government has commissioned a study of the feasibility of UK banks giving customers the ability to share their transactional data with third parties via an open standard API. First mentioned alongside the autumn statement back in December, the chancellor has now outlined plans for a mandatory open banking API standard during the recent budget in March.
Increased competition and the unbundling of bank services by innovative financial tech developers is continuing to provide customers with more services. Significant changes to banking have become inevitable, and at a first glance this move could be interpreted as penalizing banks. It opens up some of the information banks had previously controlled, but making it accessible via an open standard API should strengthen their positions as a platform.
Open Bank Project founder Simon Redfern took part in the open standard API consultation. Already understanding how customers and developers would benefit, I asked Simon if the banks themselves could gain by producing open APIs that developers love to use, hence attracting new customers via useful applications.
"Exactly. This is the open banking/bank as a platform vision that the Open Bank Project supports with its open standard, open source technology, and community. For instance, a developer could build a Spanish app that connects to UK banks as well as, say, Mexican banks. It's about an open standard giving rise to more choice and utility for banking customers because developers find it easy to use internet standards such as REST and OAuth, and if it's easy to deploy to multiple banks, developers are more likely to develop for specialist markets," he said.
An open API ecosystem will have to function on more layers than a bank-to-consumer model and function as distributed economy, particularly with mashup applications where data can move in any direction. In this environment, open source gives developers the opportunity to build without hindrance and be more able to deliver the value users require. This sea change of a technically driven financial world has a myriad of implications for developers in open source software and open source data. The financial tech sector is already maturing at a fast pace, improving financial services even for those who do not use banks.
"The key thing for developers is a single unified banking API. Developers do not want to have to integrate a completely different API in order to support all of their users. That's one reason why I am building Teller. Developers integrate one API and get all the banks. The benefits to customers are innumerable," London-based developer Stevie Graham said.
Open bank data will give us the freedom to access all banks in real time and from a single view, automatically calculating the best deals in complete transparency, which will be a significant step forward for social good and give people more control over their finances. Meanwhile, financial tech incubators, accelerators, and startups are creating a more experienced talent pool of developers ready to act upon these newly available assets.
According Xignite CEO Stephane Dubois, "The role of technology in advancing the financial service industry is more critical than ever before. The use of APIs by today's banks is becoming increasingly common as they help to drive speed and cost-effectiveness compared to traditional legacy systems. There is considerable value in providing financial institutions with the tools and resources needed for adapting to technological changes, making the role of emerging API developers critical for the long-term success of today's financial institutions."
Through a self-perpetuating ecosystem of developers, the banks will continue to gather high-value data from customers through third party integration.
Trendensity owner Christian Rhodes has a pragmatic view of independent developers entering the banking sector: "Products are making it to market much quicker than banks can match. Now, instead of trying to build and push proprietary solutions, organizations are adapting to where the clients are or might be and taking the appropriate steps into an open environment."
I gravitate towards the intersection of eCommerce and Fintech and specialise in data driven content, promoting new applications and business strategies made possible by the advancement of digital. Text Mining, Natural Language Processing (NLP), Data Analytics, Behavioral Finance, News Analytics, Linguistics, Sentiment.

This work is licensed under a Creative Commons Attribution-Share Alike 4.0 International License.