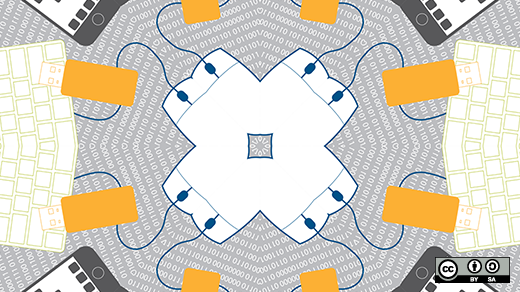 Rob Hirschfeld has been involved with OpenStack since before the project was even officially formed, and so he brings a rich perspective as to the project's history, its organization, and where it may be headed next. Recently, he has focused primarily on the physical infrastructure automation space, working with an an enterprise version of OpenCrowbar, an "API-driven metal" project which started as an OpenStack installer and moved to a generic workload underlay.
Rob is speaking on two panels at the upcoming OpenStack Summit in Vancouver, including DefCore 2015 and the State of OpenStack Project Management. We caught up with Rob to get updates about these two topics and what else lies ahead for OpenStack.
We asked you to help walk us through DefCore as it was being developed last year; just as a reminder, what is DefCore and why should people care about it?
DefCore creates a minimal definition for OpenStack vendors to help ensure interoperability and stability for the user community. While DefCore definitions apply only to vendors asking to use the OpenStack trademark, there are technical impacts on the tests and APIs that we select as required. We've worked hard to make sure the that selection process for picking "core" is transparent and fair.
What did the changes approved by the OpenStack Foundation membership earlier this year mean for DefCore?
The by-laws changes approved by the community were important to allow us to use DefCore more granular definition of Core. The previous by-laws were much more project focused. The changes allow us to select specific APIs and code components from a project as required instead of picking everything blindly. That allows projects to have both stable and new innovative components.
What can we expect from OpenStack's structure and organization as we move forward towards the next release?
There are a lot of changes still to come. The technical leadership is making it easier to become part of the OpenStack code base. I've written about this change having potentially both positive and negative impacts on OpenStack to make it appear more like a suite of projects than a tightly integrate product. In many ways, DefCore helps vendors define OpenStack as a product as the community is expanding to include more capabilities. In my discussions, this is a good balance.
Switching gears a bit, you've also been heavily involved in the OpenStack project management working group. How has that group been progressing since they convened at the Paris Summit?
This group has made a lot of progress. We've seen non-board leadership step in and lead the group. That leadership is more organic and based in the companies that are directly contributing. I think that's resulted in a lot of good ideas and documentation from the group. We'll see some excellent results in Vancouver from them. It's going to come back to the community and technical leadership to leverage that work. I think that's the real test: we have to share ownership of direction between multiple perspectives. The first step in doing that is writing it down (which is what they have been doing).
Aside from the organization, let's talk about the software itself. What are you hoping to see from the Liberty release?
I'm hoping to see adoption of Neutron accelerate. Having two network approaches makes it impossible to really have an interoperability story. That means Neutron has to be working technically, but also for operators and users. To be brutally honest, it also has to overcome its own reputation. If Neutron does not become the dominate choice, we are going to effectively have two major flavours of OpenStack. From the DefCore, vendor, or user perspective, that's a very challenging position.
Anything else you'd like to add?
We've accomplished a lot together. In some ways, chasing too many targets is our biggest threat. I think that container workloads and orchestration are already being very disruptive for OpenStack. I'm hoping that we focus on delivering a stable core infrastructure. That's why I've been working so hard on DefCore. Looking forward, there's an increasing risk of trying to chase too many targets and losing the core of what users want.
OpenStack Summit
Speaker Interview
This article is part of the Speaker Interview Series for OpenStack Summit Vancouver, a five-day conference for developers, users, and administrators of OpenStack Cloud Software.
Jason was an Opensource.com staff member and Red Hatter from 2013 to 2022. This profile contains his work-related articles from that time. Other contributions can be found on his personal account.

This work is licensed under a Creative Commons Attribution-Share Alike 4.0 International License.