Learn how the OpenStack community is working to find better ways to recognize those users who give back in ways other than code.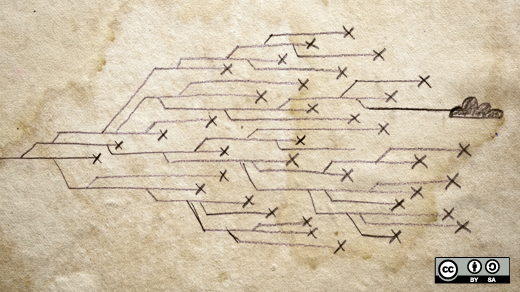 Contributing to an open source project isn't just about writing code.
Within the OpenStack community, there are countless people conducting tests, maintaining infrastructure, writing documentation, organizing community events, providing feedback, helping with project promotion, and countless other roles that may or may not show up under the traditional list of contributors. Since a fundamental tenant of OpenStack is that much of the project's governance comes from its active contributors, finding a way to expand the types of contributions that are "officially" recognized is an important step in bringing everyone's voice to the table.
I caught up with Maish Saidel-Keesing, who along with Shamail Tahir, has been leading a working group that is striving to better recognize the efforts of active users in the community who contribute in many diverse ways. Maish answered a few questions to let us know more about the effort and how others can get involved.
First up, what is an Active User Contributor (AUC)? What led to having a working group specifically focused on these contributors?
Traditionally, OpenStack has been focused on the people who contribute code. This is how it has always been. But OpenStack has grown, it has evolved and changed, and it became quite apparent that there are many people who are contributing to community—but they are not writing code. This is an Active User Contributor.
There was common feeling amongst those who were not technical contributors that they were being left out of the OpenStack community, its decisions, and its directions. The main focus of this initiative is geared towards the users of the software produced by the community, and the operators of OpenStack that actually have to maintain and deploy all this software.
How will this definition facilitate better participation in the upstream community by users?
It now allows recognition to more diverse parts of the community. It has always been perceived that the user community is an integral part of OpenStack, we even have a user committee that defined as part of the OpenStack charter, but when it came to the nuts and bolts the users, operators, and technical contributors felt left out. With the proposed adoption of the Active User Contributor—there will be another channel to contribute to OpenStack, and be recognized (officially) by the OpenStack community for their contributions.
What are some of the criteria for being an AUC that the group considered?
At the beginning of this past cycle, a working group was formed to define and discuss the criteria for AUC. A number of milestones were defined for the workgroup. The working group was chaired by Shamail Tahir and myself with a number of other members of the OpenStack community who participated on a regular basis in working through these milestones.
We came up a with a number of possible criteria for eligibility and how these would be measured. Some of the criteria are:
Active working group members
Ops meetup organizers and moderators
SuperUser contributors
Contributors to ops repositories
User group organizers
Summit track chairs
All of the above people are contributing to OpenStack, almost solely on a voluntary basis—and they are entitled to some recognition.
What are the plans for raising awareness among users of this designation?
We are presenting a session at the upcoming Summit, and the OpenStack Foundation and the User Committee are going to be promoting the AUC at the upcoming Summit. We also hope that the first round of community members to be recognized as Active User Contributors will be announced either before or shortly after the Barcelona Summit.
We have already started discussions with the Technical Committee (TC) to grant all AUC members option to vote in the future TC elections, which is a huge step forward in terms of creating a complete community that spans all contributors of OpenStack.
How can someone learn more and get involved?
The working group is presenting their findings and recommendations to the User Committee in a meeting before the summit. In addition, Shamail and myself are presenting a session at the upcoming summit at Barcelona on Tuesday at 12:15 with some background on the process we went through—and how to get involved. 
There will also be a working group session on Wednesday at 14:15 where we will meet and discuss further directions and plans for the AUC.
And last but not least, there will also be a session at the Ops Summit in Barcelona where we will be sharing with the ops community and inviting more people to collaborate and contribute to OpenStack.
Jason was an Opensource.com staff member and Red Hatter from 2013 to 2022. This profile contains his work-related articles from that time. Other contributions can be found on his personal account.

This work is licensed under a Creative Commons Attribution-Share Alike 4.0 International License.