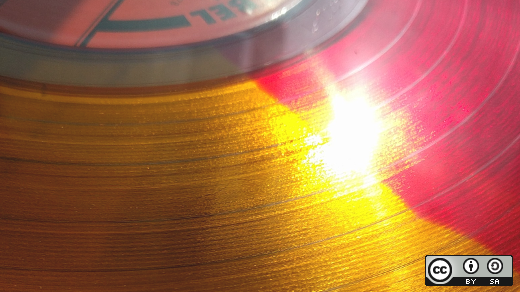 Learning about Bolero's recent entry into the public domain made me think about the concept of "open music" in general. Where is it found? What characteristics define open music? And so I've let my favorite search engine help me do detective work to see what a hunt for open music turns up.
Open Music Archive
One interesting site was the Open Music Archive. This site says it is "a collaborative project ... to source, digitize, and distribute out-of-copyright sound recordings." The site's creators are working on digitizing music performances in the public domain and providing those on the site. I listened to a decent-sounding MP3 of Jimmy Rogers playing Waiting for a Train. Kudos to this site!
Licensing
The About link indicates that the site operates under the UK copyright law, which apparently sees copyright in the work extinguished 70 years after the death of the author and in a sound recording 50 years after the performance.
Free Music Archive
Yet another site I like the look of is the Free Music Archive, an "interactive library of high-quality, legal audio downloads," which claims to be inspired by Creative Commons and the open source software movement. The site offers a huge array of music; for example, the Blues genre showed 1,644 songs. I listened to Billy Torello playing "Maddalena è un Pungitopo"—pretty cool stuff (perhaps a bandeon along with an acoustic guitar). This fine site is brought to us by radio station WFMU, whose site is worth investigating on its own.
Licensing
According to the site, each rights-holder determines the types of use permitted. The FAQ provides more detail and says, "All the music you'll find here is free, meaning that it is available for you to download at no cost." Each track carries its licensing information.
Musopen
Another similar and good-looking site is Musopen, which is "focused on increasing access to music by creating free resources and educational materials." There I found a great deal of sheet music, recordings (with licenses prominent), and educational materials. Well done!
Licensing
Unclear. As far as we can determine from the site's information, items on the site are public domain or creative commons.
Jamendo
I haven't looked at Jamendo in a while. Back when I used Rhythmbox, I used to use the Jamendo plugin on a regular basis. That plugin seems no longer to exist. On the Jamendo web site, I see that, besides free listening, they offer music for multimedia projects and radio stations for stores. Navigating on to the main listening page, I see music organized by posts, by thematic radio stations, by communities, by playlists, and by latest releases.
There is a "Top 10" list at the bottom of the page. The player appeared at the bottom of the web page and worked well in Firefox on my laptop. I quite liked "Boyond Borders of Inspiration" by Dragonov Veaceslav (Draganov89) and I would have put a link here, but Jamendo doesn't provide that ability, which seems strange. I clicked on the "download" link, and was offered a free MP3-quality download for personal use, or a license for an HQ audio file that seems to be in FLAC or WAV format. The HQ personal use license, which permits using the track on YouTube as well as listening, was offered at $4.99.
Licensing
According to the licenses page:
Jamendo uses Creative Commons licenses to enable the free distribution of an otherwise copyrighted work. CC licenses all grant 'baseline rights', such as the right to distribute the copyrighted work worldwide for non-commercial purposes, and without modification. Artists choose a license according to the conditions they want to be applied to the song. The details of each of these licenses depend on the version ...
See the Jamendo licenses page for more details.
Open Music Library
One promising-sounding site I encountered was the Open Music Library. The site claims to be "building the world's most comprehensive open network of digital resources for the study of music" (emphasis theirs). I'm always interested in finding new sheet music for guitar, so I had a look at the guitar scores listed on that site. Lots of interesting stuff there—one score I looked at in detail was located in the Library of Congress.
Licensing
After reading the Terms link, I'm not so sure about the site's use of the term open, given the general and content restrictions listed there.
"Open music"
All of the above sites, and many, many more offer music or recordings, but other sites are using the "open music" term, too. Let's look at a few examples.
The Open Music Initiative's goal is "to promote and advance the development of open source standards and innovation related to music, to help assure proper compensation for all creators, performers, and rights holders of music." The site is an initiative of Berklee College of Music Institute for Creative Entrepreneurship (BerkleeICE). Their 2016 Summer Lab "addresses the challenge of getting quality data about music into a shared ledger." I'm guessing from what I read on this site that the idea is to track uses of recorded music in order to monetize those uses and generate a larger flow of compensation back to the rights holder, which sounds like an interesting problem from a technical perspective. I'm not clear on precisely how open source fits into this; perhaps they will build a platform using open source technology.
For the tinkerers and makers in the crowd, there is Open Music Labs. You'll find all sorts of cool stuff on this site, and a store that sells the bits and pieces necessary. I particularly liked the look of the bootlegMIC enhancement to recording quality of cell phones. Hmmm... field recordings, anyone? And hey, look at this Arduino-based stomp box. Maybe I should dig the old electric guitar out of the basement.
Conclusion
Aside from the above sites, plenty of other stuff turned up in my search for open music, including courses, software for composing music, and music videos. In the end, I'm encouraged by the amount of open or nearly open or at least somewhat free music, recordings, and materials out there on the Internet. Still, if you use those resources be careful, because a lot of them are encumbered in one way or another. A common restriction, for example, is along the lines of "you can listen to this song, but you can't use it as a sound track to your own YouTube video." But for people looking for interesting sheet music or historical recordings of merit, you're in luck—there's a bunch of truly open open music out there, but you might need to do a little digging.
What other great open music resources have I missed?
Seldom without a computer of some sort since graduating from the University of British Columbia in 1978, I have been a full-time Linux user since 2005, a full-time Solaris and SunOS user from 1986 through 2005, and UNIX System V user before that.

This work is licensed under a Creative Commons Attribution-Share Alike 4.0 International License.