A recap of keynotes from day 1 of All Things Open 2016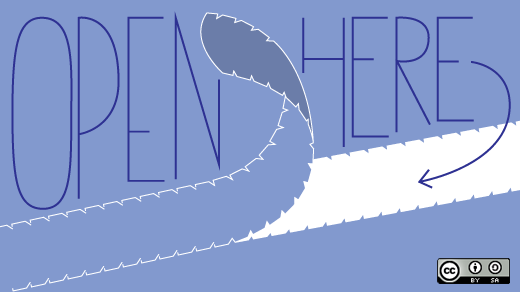 Opensource.com community moderator Jono Bacon kicked off keynotes at All Things Open this year to talk about open source communities
Building communities
Jono mentioned that it's his goal in life to "understand every nuance of how we build predicable, productive, and accessible communities." He says we are surrounded by communities. We have Wikipedia, the maker movement, and the public becoming the VC for crowdfunding. The data backs up this trend. Community growth participation is growing across industries. Using a commercial software methodology, it would cost over $10 billion to build Wikipedia and/or Fedora. Open source is not just a passing phase.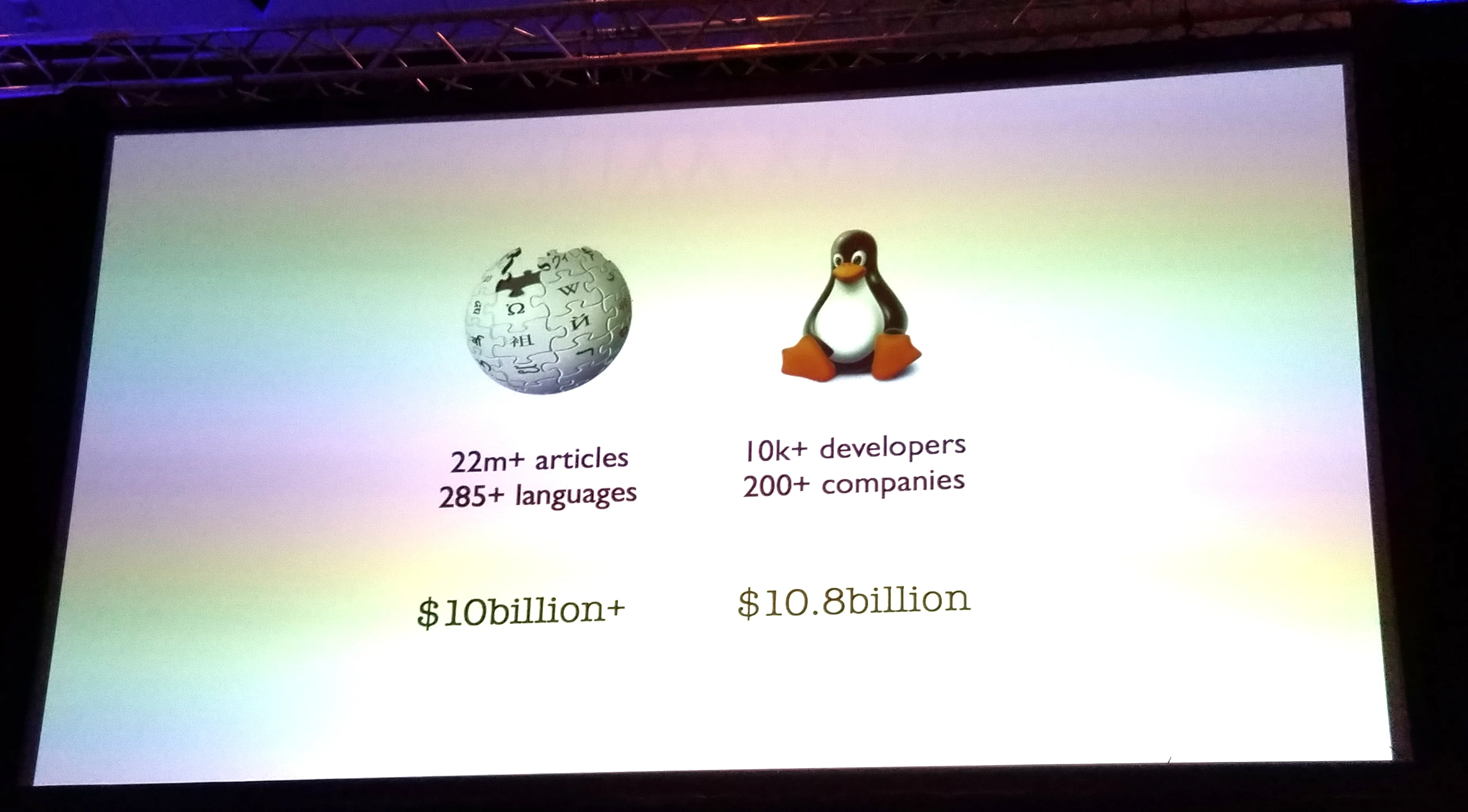 What's more important than how we build the code, is how we build our communities.
Communities bring new ideas and diversity. Communities bring documentation, collaboration, conversation, and more. I've written myself that open source can only be successful with an active community.
The three layers of building a stable/active community are collaboration, engagement (how you govern and incentivize people), and behavioral economics. It's not just about these layers though, because community is about the journey. When folks join, you put them on the on-ramp to make their contribution. Then we talk about the incentives, rewards, and opportunities for our community members.
You need to feed your community and nurture your community to have a healthy open source community.
Leading open organizations
Red Hat CEO Jim Whitehurst was next up to talk about how we can lead open organizations.
In the history of open source, we have gone from open source being a viable alternative to being the obvious choice. We have grown from a hacker movement to being the standard.
Given this change in open source, what does it mean for leaders to build more open organizations? How can we create "open" at scale? Following the theme that Jono set forth, Jim reminds us that as a leader, your role is to get the collection of people to do more than they do individually.
Jim encouraged us to take a look at Open Source Stories to see how people are collaborating and using open for good.
The "punk rock" of the 21st century
Mark Hinkle from The Linux Foundation said he was disappointed to follow Jim because he had hoped to "steal" some of the things that he had in his presentation. Instead, Mark talked to us about how open source is the punk rock culture of the 21st century.
We are living in an interesting time. When Linus Torvalds started with Linux, it wasn't build to be the best—it was to scratch an itch. Today, we have best-in-breed software (Linux, Kubernetes, Docker, etc.) that is open source. There isn't a commercial alternative to these applications that isn't at least as good a value. Four tips for success in practicing open for good are:
1. Make it personal
The people who have been most successful at open source are the people who are scratching their own itch. This should continue to happen, but we can take it a step forward. It shouldn't just be about IT anymore. We should be taking this in to other industries. Medical technology, for example, is where we should start practicing openness.
For example, the hook prosthetic patented in 1912 is still the standard for amputees in the world. A prosthetic hand/arm today goes for around $5,000 and has a single-digit capability. A 19-year-old, Easton Lachappelle, open sourced a working 3D prosthetic with five working digits that can be built for $500 or less.
2. Be inclusive
Five of the 10 things on the open source definition are about inclusivity:
No discrimination against persons or groups
No discrimination against fields of endeavor
License must not be specific to a product
License must not restrict other software
License must be technology-neutral
We need diversity in open source to provide the best possible experience and the best possible software.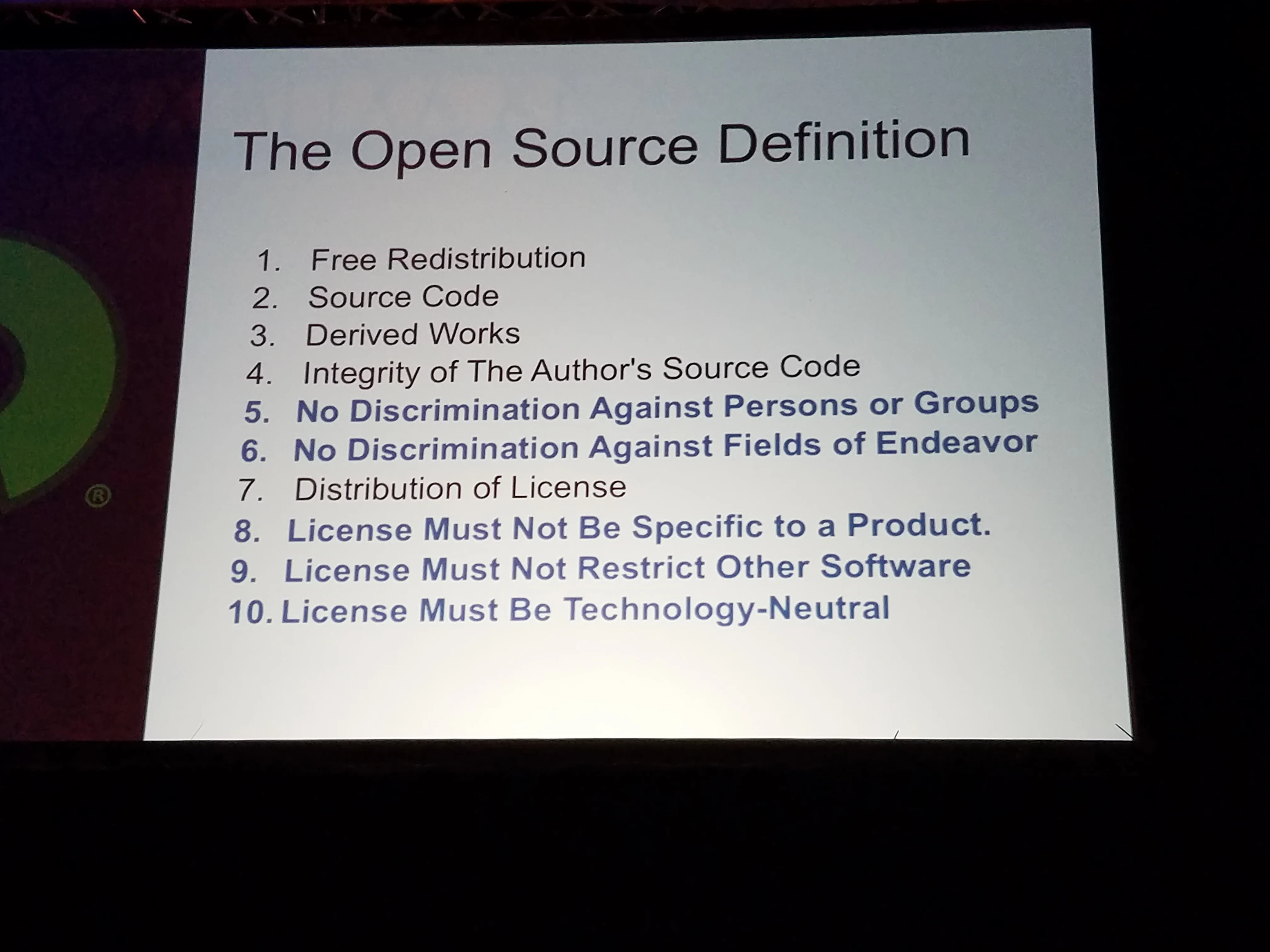 3. Share
Opening our source code is already sharing, but there are ways to take it farther! Tell your story at conferences and involve the next generation by teaching kids about open source.
4. Talk to people
Get out from behind your keyboard, go to meetups, maker faires, and conferences. It's really hard to disagree with people when you meet them face-to-face. The DIY attitude, the authenticity, and the philosophies of open source have the capabilities to drive innovation for the greater good.
Nicole C. Baratta (Engard) is a Senior Content Strategist at Red Hat. She received her MLIS from Drexel University and her BA from Juniata College. Nicole volunteers as the Director of ChickTech Austin. Nicole is known for many different publications including her books "Library Mashups", "More Library Mashups", and "Practical Open Source Software for Libraries".

This work is licensed under a Creative Commons Attribution-Share Alike 4.0 International License.