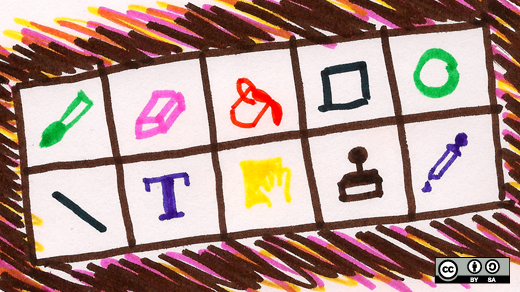 Whether you need to set up a blog, a portal for some specific usage, or any other website, which content management system is right for you? is a question you are going to ask yourself early on. The most well-known and widely used open source content management system (CMS) platforms are: Joomla, Wordpress, and Drupal. They are all based on PHP and MySQL and offer a wide range of options to users and developers alike.
To help you choose between these three excellent open source CMS platforms, I've written a comparison based on this criteria: installation complexity, available plugin/themes, ease of use, and more.
Installation time and complexity
Installation is the first thing you would need to do before you start using a CMS, so lets have a look at what it takes to install these tools.
Drupal
Drupal is considered by many to be the most complex of them all to install and use, but that's simply not true anymore. Drupal has evolved and the process is fairly simple. Download the files from the website, unzip and place the contents in the root folder of your webserver. Then access the root folder from you browser. From there on, you just let the software do it for you. But remember to create a database for your Drupal site and keep the database user name and password on hand before you start the installation process.
Joomla
Like Drupal, Joomla also needs you to provide the database name during the installation. The installation process in Joomla is similar to Drupal except for a few extra options that Joomla provides during installation. For example, you can choose if your Joomla site should be offline after installation, and you get to see all the configurations before the final installation happens. Also, as a security feature, the installer requires removing the installation code folder after installation.

Wordpress
Most people think that Wordpress is the most easy to use of these three CMS tools. Rightly so. Wordpress requires the same information as the other two, but this is nicely hidden behind two stages of installation. The first part is the creation of config.php file (all of the information about the database, username/password, database host etc. goes in the file). Once this is done, there's just one click for installation of Wordpress. If you have a config.php file ready (from your previous installation or if you manually created it) there is no need to do the first step.  The installer automatically searches for the file and takes you to config.php file creation only if it is not present.

In summary
Installation of all three of these tools is easy and similar with only a few noticeable differences. While Drupal installation looks and feels a bit lengthy, Joomla provides few extra options and a secure feature of installer files deletion. Wordpress has a minimal interface and the quick installation feels nice, but it doesn't let you configure much during installation. However, all of them need basic information like database name, user ID, and password, among others.
Plugin and theme availability
This is another important aspect of choosing a CMS. You don't want to get stuck with a CMS that has too few plugins and themes available, because if you don't find what you want, you may need to get one built as per your requirements and that will directly impact the overall cost of you project! Lets have a look at the total number of plugins and themes available for each of the CMSs in question, though it is possible that you may not find what you want even if the there are more available; but the higher the count the greater the probability that you will find what you are looking for.
Drupal
At the time of writing this article, Drupal's official website lists 1223 themes and 14369 modules (plugins are called modules) which are available for free download. This is a pretty good number. If you want to find Drupal themes outside of the theme marketplace though, you will be more hard pressed.

Joomla
Joomla's official website lists 7437 plugins, and there is no information about themes. But the theme marketplaces have relatively more Joomla themes available than Drupal themes.

Wordpress
If you consider only the numbers, Wordpress wins this round hands down. With 2176 themes and 28593 plugins available on the official website, it quite clearly shows the might of the community behind Wordpress. Even the marketplaces have many Wordpress themes available. This huge number is also attributed to the popularity Wordpress has over other CMS solutions.

In summary
Wordpress' count is not simply an indicator of how good a CMS is, rather it is an indication of how popular it is. Also, there is catch here: as many opine, Wordpress needs more plugins because there are fewer core CMS features supported by Wordpress out of the box. Features such as user access control (syndication, news feed management etc.) have to be implemented using plugins, probably because it evolved (or still evolving) from a blogging tool to a full fledged CMS. But then, community support and the peace of mind that comes with it, is equally important. With a bigger community you can be assured that tomorrow if there is security loophole uncovered that will get fixed quickly.
Ease of use
This is another important aspect of having a CMS. You know that your CMS has many features, but you will need to use them without having the time to read the user manual. So, how easy or difficult it is to figure out things by yourself matters a lot.

Drupal
Drupal provides some very important features in a very simple and basic user interface (UI). Once you login to the admin account, you have a menu bar on the top, showing all the important aspects of your Drupal site. There is a content link, which shows you a list of all the content and comments on your site and lets you add or manage them. For example, for publish/remove. Other links in the menu are also quite intuitive: Structure, Appearance, People, Modules, Configurations, and Reports. With each name, you can probably guess what's in there.

Joomla
When you login to the Joomla admin page for the first time, you will probably feel a little lost. With so many menus on the page, both vertical and horizontal, it is a bit difficult to understand what's what. But then you will recognize the menu on the left side of the page is just a collection of important links from the main menu on the top. As with Drupal, Joomla lists all the major aspects of the site as different menu items, and below each menu item there is a drop down with more links. Overall the interface of Joomla admin is more polished and refined (compared to Drupal) and also provides more fine-tuned control over the website, but the downside is if you are new to Joomla you will find too many buttons and links all over the place, and it may be difficult to understand their use without looking at the documentation.

Wordpress
Wordpress lives up to being simple and easy to use. The interface is minimal and uses easy to understand language which makes a difference, especially to novices. For example, the button in the admin landing page says "Customize Your Site," encouraging users to go ahead and try it. Compared to the Joomla/Drupal interface that uses more technical language, Wordpress definitely has an edge here.

For websites managed by users with little or no technical background, or small websites with frequent updates required, Wordpress is probably the way to go. The interface is very simple, and you don't really need to hire someone to do the stuff for you. But if you don't mind playing around a little and learning things along the way, Joomla is a lot more interesting. It has loads and loads of settings and controls, which let you manage the site to a greater extent. Even Drupal lets you do the same, with a more simple but robust looking interface.
Customization and upgrades
How you can customize and upgrade the CMS is another important aspect you will want to think over before deciding which platform to use. With time, any CMS needs to be upgraded for security or functionality or other reasons, and you may not like to be stuck with a system that is difficult to update or maintain. Also, many times the out of the box solution e.g. themes or plugins are not exactly the way you want them to be, but very close to it. So, you may want to customize things yourself in such cases. Although, customization requires a level of technical expertise, user experience makes the difference. Let's see how easy or difficult it is to customize or upgrade these CMSs.

Drupal
After some research I found that, the only way to upgrade a Drupal installation is to do it manually, i.e. backup old files and data, extract the Drupal latest package, and replace all the old files except /sites folder (contains themes and other data) and any other files added. This may sound like a tough task for someone new to the field, there is a certain degree of risk involved as well, and if anything goes wrong you may loose your website altogether. But, if you are an expert, or don't mind getting expert help, there is no need to worry. Again, to customize your theme, there is no in-application support and you will need to either install a new plugin, which lets you edit themes, or do the customization offline.

Joomla
Joomla supports upgrading the core from the backend, i.e. you login to the backend, go to Joomla update component (version >= 2.5.4) or Update tab in Joomla Extension Manager (version < 2.5.4), and click install update. That's it! However, in certain cases, this update method cannot be used. Other methods to update Joomla are Install method, where you select an update file and then tell Joomla to install it and manually update, where you need to manually replace the files. Do remember to always keep a back up before attempting any updates. As far as editing themes is concerned, you need to edit them offline or install the theme editor plugin.

Wordpress
Like Joomla, Wordpress also supports online updates via the admin user interface. Wordpress alerts you whenever there is an update available, if you want to update, just click on update now and Wordpress is updated to latest version! Of course you can take the manual route to update as well. Another interesting feature is the online file editing. It lets you customize your themes or plugins by editing the files in the application itself. Suppose you don't like an image which is embedded in the theme, and there is no theme setting to change it. Just head over to Administration > Appearance > Editor menu, select the file which you think has that image and edit it. Then you can straightaway review your change as well. Similarly even plugins can be updated; the editor can be found at Administration > Plugins > Editor.
In summary
Wordpress is the winner for customization and upgrades. That means it will be easy if you alone or a small team of people are planning to set up the website. Having said that, Joomla and Drupal can't be simply written off. Joomla has update features and although Drupal doesn't offer that right now it has other critical features that make it a leading CMS.
Nitish is interested at the intersection of open source, system software and startups. He loves to read and explore anything open source. In his free time, he likes to read motivational books. He is currently working on building Parseable - an open source object storage, log storage, management and observability platform.

This work is licensed under a Creative Commons Attribution-Share Alike 4.0 International License.