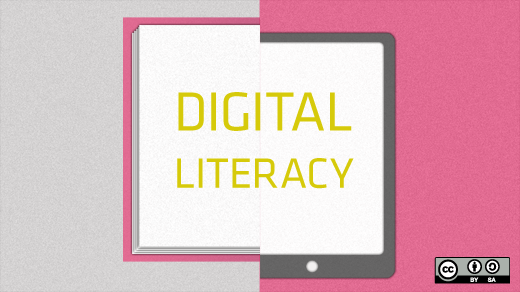 When the Digital Public Library of America (DPLA) opened last year, Carolyn Fox covered it's progress after one month in her article: Review of the new Digital Public Library of America. In it she explained that the purpose of the Library is "to provide a large-scale, national public digital library of America's archives, libraries, museums, and cultural institutions into one portal." Carolyn also pointed out the DPLA's open attributes, like:
"The Open API and open data offered with DPLA enables websites to interact with each other and access the collections smoothly."

and

"...what DPLA is doing best is making public domain materials more accessible and available."
Now, after year one, the DPLA opens up about what they accomplished this past year and what they envision for next year.
First, I asked Executive Director, Dan Cohen, to share with us the role that openness plays in their mission.
"Openness is central to everything we do. Not only is our collection fully open access, but our code is fully open source. We are also very community focused: we have regular calls with the DPLA community and committees, and we host live events like DPLAfest and other local events run by our community that are open too all.

Moreover, we are constantly striving to expand the realm of openly available materials, and I think you'll see in year two that we are going to push in areas for greater openness for certain item types, like ebooks, that have been constrained in many ways."
---
From Digital Public Library for America
This week marks the one-year anniversary of the launch of the Digital Public Library of America (DPLA), a groundbreaking all-digital library that brings together millions of items from America's libraries, archives, and museums, and makes them freely available to the world. In celebration, DPLA is proud to announce the addition of six major new partners and other significant milestones that attest to thet remendous momentum the project has as it enters its second year.
The New York Public Library (NYPL) this week expanded access to the full breadth of its digital collections through its partnership with DPLA, a major increase over its initial contribution of 14,000 records at DPLA's launch. Over 1 million digitized items from throughout the Library's research holdings are available, significantly increasing DPLA's offerings by nearly 20%.The arrival of these new partners, as well as the addition of new items from NYPL, announced for the first time today, further underscore a year of remarkable forward progress for the young non-profit organization.
Since launching on April 18, 2013, DPLA has:
tripled the size of its collections, jumping from 2.4 million items to over 7 million
pulled in materials from over 1,300 organizations,up from 500 at launch
attracted over 1 million unique visitors to its website and over 9 million hits to its API (application programming interface)
added new and innovative third-party apps to its growing App Library
launched an innovative book-browsing interface for its 1.6 million books, serials, and journals
received more than $2 million in grant funding from major American foundations and donors, including the Bill & Melinda Gates Foundation for our work with public libraries, the Andrew W. Mellon Foundation to give us long-term stability, and an anonymous supporter who gave nearly a half-million dollars inappreciation of DPLA's democratization of access, and many smaller donors who similarly supported our public-spirited mission
grown from a staff of four to eight, with two additional positions soon to be filled
engaged the energy and support of its distributed, broad-based community through multiple outreach activities, including DPLAfest 2013, a two-day publicevent in Boston in October 2013 attended by hundreds, its popular volunteer Community Reps program which has fanned out to nearly all 50 states, and dozens of monthly open calls with its Board of Directors and Committees
---
View the complete collection of articles for Open Library Week.
Jen leads a team of community managers for the Digital Communities team at Red Hat. She lives in Raleigh with her husband and daughters, June and Jewel.

This work is licensed under a Creative Commons Attribution-Share Alike 4.0 International License.