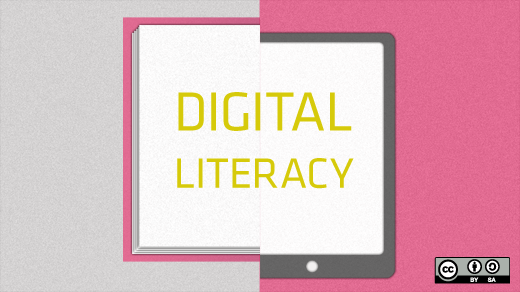 The Digital Public Library of America (DPLA) opened last month.
(The official launch had been planned to occur at the Boston Public Library but the temporary closing of the library due to the Boston Marathon tragedy prompted that event to be postponed until the fall.)
The aim of the DPLA is to provide a large-scale, national public digital library of America's archives, libraries, museums, and cultural institutions into one portal. Leaders from 42 of America's institutions have contributed to the project, from ARTstor to the Smithsonian Institution and the University of Virginia Library. The idea of a national digital library harks to the early 1990s and the desire to provide a single portal to make cultural and scientific information available to all. It was conceived as a non-commercial alternative to Google's proposed digital library or an American equivalent to the European Union's Europeana digital library. 
To date, the DPLA has over 2.4 million records that include books, manuscripts, photos, and videos. Users may browse exhibitions or search by place, date, or subject. They can also explore collections by maps or timeline. They can also discover, download, remix, reuse, share, and build tools too.
So far, the response to the DPLA has been enthusiastic. The Open API and open data offered with DPLA enable websites to interact with each other and access the collections smoothly. And, rarities to the public, such as a 1919 home movie of an African-American backyard baseball game, have been made more accessible and available through the DPLA.
Parts of the DPLA need much work though. At present, the site exists in a beta version. It is still limited, such as with precision and recall for instance. This is a public library; thus copyrighted material is still protected and content is not necessarily in the public domain. Additionally, copyrighted material in current academic journals, for instance, is not accessible or available.
At the moment, DPLA is hampered in its ability to deliver content under the copyright system and its links to archives, libraries, museums, or other partners. Institutions in New York City and Massachusetts are represented well while ones in Rhode Island, for instance, are, unfortunately and frustratingly, not. Users may have better luck retrieving information on national matters since national institutions like the Smithsonian contribute to DPLA but perhaps may have less luck at local or microscopic levels. Of course, many more local, regional, or national archives, libraries, museums, or other institutions exist in the US and lack a partnership with the DPLA. Many of these institutions that lack a partnership with the DPLA do so over copyright laws and their desire to maintain control over their collections.
There are other shortcomings with the DPLA that pose issues too. First, it seems weighted towards scholars and researchers, the humanities, and primary source materials. The US National Library of Medicine, by contrast, was founded in 1836, is the world's largest medical library, and already has more than seven million books, journals, manuscripts, and images in its collection, some of which are already freely accessible and available online. Both the US National LIbrary of Medicine and the DPLA are aimed at adults or older teens. I am unsure whether a child would find DPLA's content or approach as engaging or accessible as a Horrible Histories book or video or playing with MIT's Scratch program. Second, and more thorny, there are accessibility issues for those with disabilities or impairments; the DPLA will hopefully address them soon. Third, it remains to be seen whether the public will embrace DPLA and find it relevant as some hope. 
Not to be thwarted, I tried some searches to test the effectiveness of the DPLA. I was able to retrieve some content on the Black Panthers, but it was quite limited in scope. I did watch an interview with Bobby Searle (who is still alive) which was provided by Digital Commonwealth and the PBS station, WGBH. Searches on the national educational report A Nation At Risk (1983) or Ann Bradstreet (considered to be America's first poetess and female writer) proved either less fruitful or in vain. Searches on years like 1968 were more successful. I would prefer less scrolling and digging for information than perhaps is required at the moment, but hopefully technicians will be enhancing visibility issues soon.
To be fair, what DPLA is doing best is making public domain materials more accessible and available. It is primarily a metadata repository that sythesizes data between various collections like the Smithsonian and the Digital Commonwealth into a single portal. With DPLA, books, manuscripts, photos, objects, videos, and so forth squirreled away in some national archive are now accessible and available. No doubt as archivists and librarians continue to digitize collections, more will become available on the DPLA in the future. In the meantime, the DPLA is a digital step foward.
Editor's Note: Read our interview with the Public Domain Review on why the public domain matters.
Carolyn Fox is an educator, librarian, historian, and an un/homeschooling mother. She lives in Massachusetts with her UK husband and son.

This work is licensed under a Creative Commons Attribution-Share Alike 3.0 Unported License.