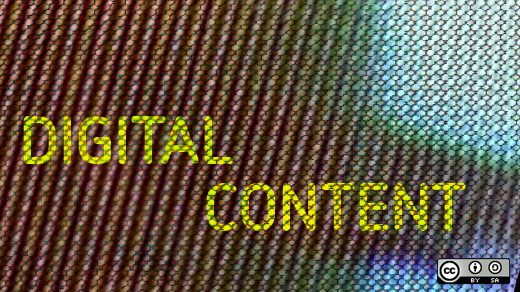 [The public domain] is the basis of our self-understanding as expressed by our shared knowledge and culture. It is the raw material from which new knowledge is derived and new cultural works are created. [..] Having a healthy and thriving Public Domain is essential to the social and economic well-being of our societies."
The Public Domain Review is a proponent of this message and actively supports other institutions in opening up their digital works to the public domain. Today, the public domain is in danger of being locked up by private companies and institutions who want to try to resell access and reproduction rights to the copies that they make.
The Review's mission is to increase awareness of the public domain as an indispensable public good, and ultimately to encourage policies which support a thriving commons of material which is explicitly open (as in open source and OpenDefinition.org), rather than locked up behind paywalls and restrictive clickwrap agreements which limit further usage.
Participate in their fundraising campaign to save the project and support their mission.
---
Jonathon Gray, Director of Policy and Ideas at the Open Knowledge Foundation and Cofounder of the Public Domian Review, answers some of our questions about the significance of the Review and its role in protecting and promoting the public domain.
Q: What constitutes the public domain?
A: The public domain is a wealth of material that everyone is free to use and enjoy. It is free from legal restrictions associated with copyright - either because rights have expired, or because they have been voluntarily removed. All works become part of the public domain eventually - from the world's most widely known cultural masterpieces, to the most obscure drafts, fragments and miscellany.
Q: There are many literary and cultural reviews out there. Why is the Public Domain Review unique?
A: One of the main reasons that we think The Public Domain Review is unique is that while most literary and cultural reviews tend to focus on new works which are still in copyright (including new copyrighted translations and editions of stuff which is in the public domain), we exclusively feature public domain works which everyone can use, enjoy, and share with others.
This means we can focus on cultural works just because we think they are worth showing people or because our contributors have something to say about them, rather than because they are new to buy or new to pay to see (which tends to be the main 'hook' for many more established reviews).
As well as asking contemporary writers, scholars, and public intellectuals to write about the works that we find, we feature collections of curious or striking images, books, recordings and films which, like everything we do, anyone can freely download and share.
Q: How does the Public Domain Review help to protect the public domain?
A: We see our role as to increase public awareness of the digital public domain as something which is open for everyone to use as a matter of principle. Generally, we think that public discourse about how our culture is shared is very imbalanced, and much too focused on protection and compensation rather than on equitable access, building on the past, and the broader public interest.
We want more people to understand what the public domain is and why it matters. Wherever possible we encourage organisations and institutions which publish digital copies of public domain works to give a clear, explicit green light for reuse, and discourage them from using restrictive licenses.
The Public Domain Review also has a sister project at the Open Knowledge Foundation called OpenGLAM (GLAM stands for galleries, libraries, archives and museums) which works with cultural institutions to open up their material and to adopt more open policies and practises.
Q: Apart from working with cultural institutions, what else can be done to protect the public domain?
It is good to see initiatives like Europeana, Europe's Digital Library, taking a principled stance on the public domain with their Public Domain Charter. We very much hope that the new Digital Public Library of America (DPLA) also opts to take such a stance, working with US institutions to explicitly open up digital copies of public domain works. If Europeana and the DPLA joined forces, they could be a powerful voice for a digital public domain which is freely accessible and usable by everyone.
More generally we hope that a more positive conception of the public domain will begin to emerge, not just in public debate, but also in law and in policy. Several legal scholars have written about this, and the World Intellectual Property Organization has shown an interest in work in this area—which is a good sign. And of course, it would be nice if copyright terms were a bit less immoderately long in most countries (nothing new has entered the public domain in the US for several years), and if copyright laws were a bit less fiendishly complicated and inaccessible.
Q: In 20 words or less, what do you see as the most significant contribution of The Public Domain Review?
A: Because it helps more people to recognise the importance of a digital public domain that is open for everyone.
You can get the Public Domain Review in your inbox by signing up here, you can follow them on Twitter or Facebook, and you can support their fundraising campaign here.
Jen leads a team of community managers for the Digital Communities team at Red Hat. She lives in Raleigh with her husband and daughters, June and Jewel.

This work is licensed under a Creative Commons Attribution-Share Alike 3.0 Unported License.