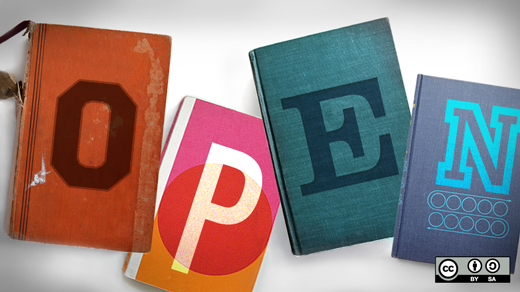 This week Opensource.com will be featuring articles on open source tools for libraries and sharing stories about experiences using open source in the library setting.
Our authors come from an array of backgrounds, but they have one thing in common: they know firsthand and want to help more libraries to understand the power of open source. Serving the community, managing the library system, and providing quality care are all aspects of what makes open source a better choice for libraries.
We are also running a contest! Enter for a chance to win a book of your choice from O'Reilly Media plus five books for your favorite public or academic library of choice. Wow!
This image will be added to all articles that are a part of our Open Library Week series. Click on the image to view the complete list of articles. Share with friends at #openlibrary.
Complete list of open library articles
Past articles on open source in libraries
Jen leads a team of community managers for the Digital Communities team at Red Hat. She lives in Raleigh with her husband and daughters, June and Jewel.

This work is licensed under a Creative Commons Attribution-Share Alike 4.0 International License.