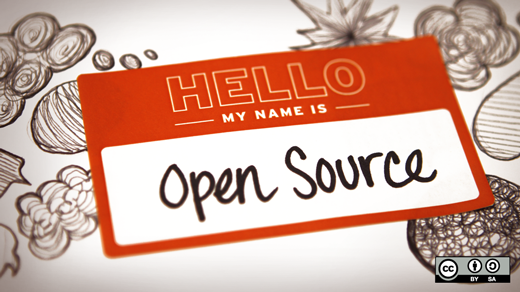 I was intrigued to read this recent article in The Guardian about public libraries' new role as community problem solvers. If you read carefully into this article you'll notice the author talks about libraries becoming more involved with "proactive community engagement."
This means that libraries are looking to community members as partners to help solve community problems. In the open source community, we're familiar with how well these methods can work. In open source, different players contribute to group projects according to their own personal strengths. The results can be far greater than anyone originally imagines.
Back in 1996, I had an experience at a public library in Washington DC that gave me a taste of this. At that time I was volunteer teaching an Introduction to Internet class at the Chevy Chase Neighborhood Library. One day a medical doctor and his 3rd grade daughter showed up to the class. "My daughter wants to learn to create web pages," the kindly doctor said. "I don't know how to build web pages, so my job is to find someone who does." I responded, "If no one else shows up for the Internet training today, I'll be happy to teach your daughter how to build web pages."
As it happened, the doctor and his daughter were my only students that day, and we had a fabulous learning session on basic HTML. I was also able to explain to this youngster the importance of her protecting her personal privacy. She walked home that day with her own personal web page on a floppy disk, and with a basic understanding of HTML, delivered to her from her public library.
On that day, this parent expected more from his public library, and his public library delivered. Not via any of their professional staff, but via a volunteer relationship they had cultivated and nurtured. If you're interested in learning more about the idea of expecting more from your public library, this short, engaging book is a must read: Expect More: Demanding Better Libraries For Today's Complex World (free download).
How can you help your own public library move forward using open source methods?
A great first step is to help organize a series of lightning talks, which are in some ways short TED talks. Some of you might know this talk format as "ignite talks" or "pecha kucha." When community members come to the library to share their most passionate ideas, community fabric is formed. After the event, the conversations that happen as people walk out of the library can move the community forward. All of a sudden, the sharing of ideas moves from within the library walls to the library parking lot, and beyond. 
Another way of open sourcing your public library is to promote awareness about the maker movement and what that movement offers community. I've shared some tips for that in this recent MAKE magazine blog post: A Librarian's Guide to Boosting the Maker Movement.
One other step you can take to bring open source methods to your public library is to study and share best practices of how human beings in the past worked together to accomplish shared goals. I was interested to read a practice of the Wright Brothers where one brother woke up a few hours earlier than the other brother to help prepare for the day. The two then spent the day conducting flying experiments at Kitty Hawk. Then after the first brother went to sleep early, the other brother spent time analyzing the results of their experiments. By using this time-shifting collaborative method, the Wright Brothers were able to comfortably work a long work day, with both brothers getting a full night's sleep. (Read more: To Conquer the Air: The Wright Brothers and the Great Race for Flight by James Tobin). The Wright Brothers (and their sister Katharine) were collaborative work-hackers as well as outstanding physical engineers.
One thing our public libraries need more of is ideas about social innovators. Strike up a conversation with your own library staff (or Friends of the Library members) and see what transpires. From little acorns great oaks grow.
Suggested resources for further reading
Suggested resources on Twitter
---
View the complete collection of articles for Open Library Week.
Phil Shapiro has been an educator, teaching students from pre-school to graduate school for the past 35 years. He currently works at a public library in the Washington, DC area, helping youth and adults use their public Linux stations.

This work is licensed under a Creative Commons Attribution-Share Alike 4.0 International License.