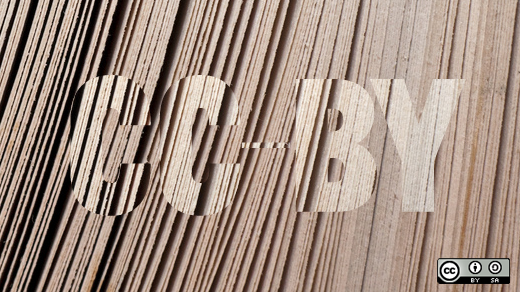 Recently the Office of Educational Technology of the United States Department of Education stated that it believes "creating an open education ecosystem involves making learning materials, data, and educational opportunities available without restrictions imposed by copyright laws, access barriers, or exclusive proprietary systems that lack interoperability and limit the free exchange of information." What's more, according to the FCC, "the U.S. spends more than $7 billion per year on K-12 textbooks, but too many students are still using books that are 7-10 years old, with outdated material."
Most public schools in the United States and around the world are looking for ways to increase student access to digital textbooks without a concomitant increase in costs. But proprietary licensing systems have hampered the promise of digital textbooks. These have benefited textbook manufacturers and suppliers while burdening K-12 school systems with additional costs and license tracking issues.
The CK-12 Foundation is a California-based nonprofit organization with a mission to reduce the cost of textbook materials for the K-12 market both in the U.S. and worldwide. Key benefits include: access to free textbooks; access to high-quality, educator-created content; support for publishing tools that make content creation easy; and licensing via Creative Commons CC-BY-NC.
Creating an account is easy (you can also use an existing Google Plus, Facebook or Twitter account). CK-12 developed the FlexBook concept, which allows users to easily create textbook content by repurposing material that already exists on the site—or by uploading their own content and/or remixing it with existing content. FlexBooks conform to national and state curriculum guidelines, including Common Core, NCTM, NGSS, and NSES. And you can re-align them to International standards. You can download FlexBooks as PDF, Mobi, or ePub formats, and you can access resources from Android and iOS devices. The CK-12 Foundation also maintains an active YouTube channel, where prospective users can access tutorials that explain the FlexBook concept and detail content creation.
CK-12 founder Neeru Khosla and her husband Vinod had a vision: to revolutionize the way students interface with textbooks. According to Neeru Khosla, "The publisher's textbook model was getting to be really, really expensive, especially when there is only one type of one-size-fits-all content. So I thought technology might be a good way to solve that problem by giving free textbooks and allowing people to customize them." Currently about 115,000 FlexBooks have been created. In a recent interview, Neeru Khosla said, "We are now starting to talk to school districts to start keeping data about how they use CK-12 and how their standardized test results are improving."
For the past 8 years, CK-12 has been on a mission to provide free access to high quality educational content in multiple modalities. CK-12 does not make money from book publication. The organization charges no subscription fees, features no advertising, and demands no licensing fees from schools and users. Its money comes directly from donations. Except as expressly noted otherwise, all CK-12 Content (including CK-12 Curriculum Material) is made available to users in accordance with the Creative Commons Attribution-Noncommercial 3.0 Unported (CC BY-NC) License, including photos, images and other materials contained in CK-12 content, as CK-12 has licensed much of this from Shutterstock.com, Getty Images, and/or other commercial stock photo/image agencies.
Visitors to the CK-12.org website can easily read about the success stories of thirty-four cases in public, private and charter schools which have adopted Flexbooks. In one such recommendation North Lake Middle School in Stevens, WA said:
"We can edit down the sections of text [from OER resources] quickly. We can create leveled readings [which] help solve some of the differences in reading levels. We can drop paragraphs—change words, different graphics, replace pictures, and give relevance to the text. It is all about the ability to individualize and help students connect with instructional materials in a way that has taken off in leaps and bounds."
The Anoka-Hennepin School District in Minnesota saved money and empowered teachers to create their own textbook adoption replacing ten year old text books with FlexBooks teachers created. The district spent $15,000 for materials that would have cost $200,000.
Another school, Herrin High School in Herrin, IL, stated:
"We have experienced nearly 100% engagement among our highly mobile (over 30% transient) population. We are still gathering underclass post-test data this week. Not surprisingly, 12th grade students showed 60% improvement in content and concept knowledge, application and the ability to analyze data. Our test was teacher developed to follow the preliminary National Science Standards from a test bank developed by Prentice Hall."
It's easy to see that once again open source is the solution to energizing schools and creating rich content in our rapidly changing world. In the process, teachers are engaged in content that they actively create, retain, reuse, remix, and redistribute. Students gain the opportunity to engage with up-to-date material, and school districts can better allocate scant resources.
Educator, entrepreneur, open source advocate, life long learner, Python teacher. M.A. in Educational Psychology, MSED in Educational Leadership, Linux system administrator, Follow me at @Don_Watkins . Mastodon ID

This work is licensed under a Creative Commons Attribution-Share Alike 4.0 International License.