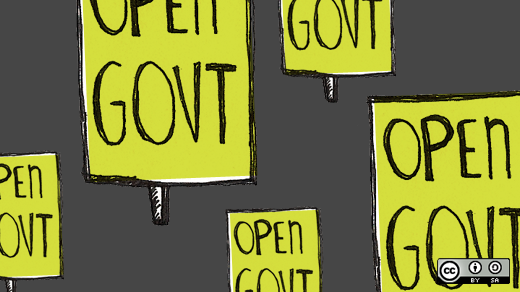 I've found myself hanging out more and more on GovLoop lately. It's a social network for the government community focused on connecting people and sharing information. It boasts more than 45,000 members, and I'm happy to be a part of the community. I first learned about GovLoop at a CityCamp event earlier this year. Now that I've become more active in the community, I wanted to share a few topics from GovLoop that you might find interesting.
First, there's 10 Reasons Why City Governments Should Embrace Hackathons by Carl Webb. This reminds me of CityCamp, where citizens, techies, and govies come together and solve problems, but focused on a particular issue. New York City hosted a hackathon to reinvent NYC.gov. The event aimed to pit the government and technology communities against a shared challenge: a new website for the city. It also served as an initial step for a more transparent design process to recreate the website together.
It's the latest buzz in social media, so this post by Jed Sundwall is pretty straightforward: Our Advice on Google Plus: Wait. Is Google Plus ready for your brand? Sundwall walks you through the last 30 days of experimenting with Google Plus.
I'm a community guy, so this one definitely caught my attention: Understanding the Many Communities within Open Gov. Gadi Ben-Yehuda outlines six communities that he thinks have emerged within the open government movement:
Transparency
Citizen innovation
Government innovation
Citizen engagement
Government engagement
Media
After reviewing each one, I can put myself into several of the "organs" as Ben-Yehuda describes them.
First, I am all about citizen engagement. It's probably what I'm most passionate about for my local government (City of Raleigh). Because of opensource.com, I would consider myself part of the media group. We are working to share the many open source stories, and I'm focused on topics that fall under open government and open data. Lastly, I'd say citizen innovation is another category that suits me well. With my role as a CityCamp Raleigh planning co-chair, I may not submit code for technologies and open data, but I certainly advocate for them.
Where do you see yourself fitting within the open government movement?
Jason Hibbets is a Community Director at Red Hat with the Digital Communities team. He works with the Enable Architect, Enable Sysadmin, Enterprisers Project, and Opensource.com community publications.

This work is licensed under a Creative Commons Attribution-Share Alike 3.0 Unported License.