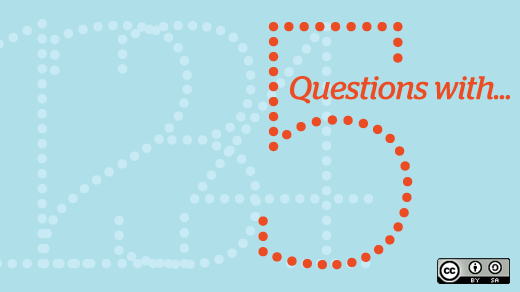 Meet Marek Mahut. He's a system administrator in Brno, Czech republic, works for Red Hat, and has an interest in the public sector—particularly in how it can be more open and transparent. Marek has contributed several articles on public policy and transparency in government, including Open source is illegal? This very popular post generated thousands of page views and some interesting conversation. Marek also contributes reports on several open source events that he attends.
On opensource.com, community is very important. We want to continue to recognize our community members who contribute in ways other than writing articles--things like rating and commenting, voting in polls, and sharing our collective work on social media. We hope you enjoy getting to know Marek.
The basics
Name: Marek Mahut
Opensource.com username: mmahut
Location: Brno, Czech republic
Occupation/Employer/Position: System administrator at Red Hat
Open source connection: From technical community to NGO
Favorite open source tool or application: mencal
Favorite opensource.com channel: Government
Questions and answers
Open up to us.
I was born in Slovak Republic, but I ended up living and working in Brno, a town in Southern Moravia of Czech Republic where I moved after I heard Red Hat was opening a developer center in this region.
I love open source from the technical as well as the community aspect, which might explain why I moved around quite a bit. I started as a user, later moving to translator and package maintainer. Nowdays, I like to investigate how open source could help our society the way it helps technology. That's why I took deep interest in the open*government channel. Beside my work duties, I'm also the president of a not-for-profit organization, Society for Open Information Technologies.
What open tools and data help you get things done, and how do they help you?
Open source is part of my professional life, as our infrastructure is completely based on open source technologies. It's part of my private life, too, as a standard user of computers. I run fully open source--and so does my mom, sister, and girlfriend. :)
On the other hand, open data helps me to keep an eye on our public sector–as it should in a fully transparent government.
What do you wish were more open?
Governments and minds.
What are the biggest challenges to openness that you encounter, either at work or in your life?
Vendor lock-in of proprietary solutions and overpopulation of lobbyists supporting these solutions.
Why choose the open source way?

We have seen multiple use cases where openness and sharing are the way to better product–whether technical or not. The question is now if we want a better product or not.
Jason Hibbets is a Community Director at Red Hat with the Digital Communities team. He works with the Enable Architect, Enable Sysadmin, Enterprisers Project, and Opensource.com community publications.

This work is licensed under a Creative Commons Attribution-Share Alike 3.0 Unported License.