Add these inspiring tech books to your reading list for Women's History Month.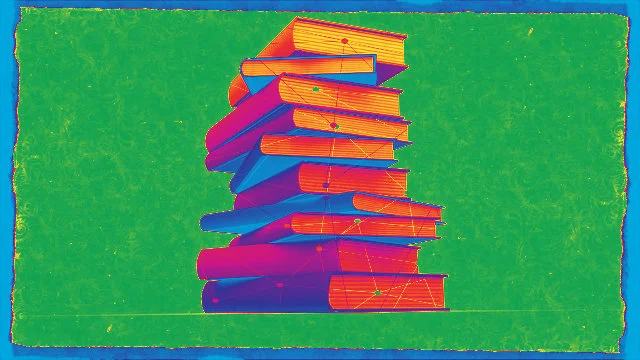 Whether you're a fast reader or someone who takes a book at a leisurely pace, a whole month is an ample time to explore a new book. As March is Women's History Month, we asked Opensource.com contributors to tell us about their favorite books by women authors.
---
Leadership books
As an engineer turned agency CTO, one book I consider "required reading" for all of my technical leads and managers is The Manager's Path by Camille Fournier. Fournier does a stellar job outlining all aspects of the sometimes-awkward, sometimes-exhilarating progression from code to mentorship to management to executive leadership. The book is wonderfully tactical and real in its approach and will give you practical leadership tips no matter where you are in your engineering career. I highly recommend it.
These three books inspired and empowered me to own and shape my career in tech. They offer three different points of view: the manager, the engineer, and the hacker. You can understand what it's like to be in these roles and decide the path you want to pursue. You'll get complete and relevant information to act mindfully and to deal with obstacles.
Hacking Capitalism can be particularly useful to marginalized people who are willing to fight back.
Profit Without Oppression by Kim Crayton
Programming guides
I'm inspired by Laura Thomson, current SVP of Engineering at Fastly, Board Trustee at Internet Society, and co-author of the best-selling PHP and MySQL Web Development from Addison-Wesley Professional.
Women making history
I enjoyed Programmed Inequality by Mar Hicks
—Evelyn Mitchell
Proving Ground: The untold story of the six women who programmed the world's first modern computer. by Kathy Kleiman
Grace Hopper: Admiral of the cyber sea by Kathleen Broome Williams
Share your favorites
What books are you reading by women authors? Share your recommendations in the comments!
AmyJune is an experienced community manager, mentor, public speaker, and inclusion advocate. While her roots are in Drupal, she also contributes regularly to the Linux and Accessibility communities.

This work is licensed under a Creative Commons Attribution-Share Alike 4.0 International License.