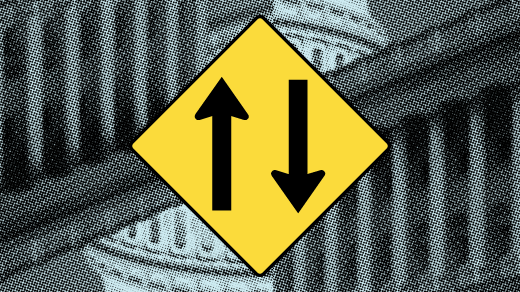 For many, Gov 2.0 is about putting government in the hands of citizens. Whether it's a mobile app alerting residents to a local meeting or checking social media networks to see which roads are clear for the morning commute. The term should be defined primarily by its utility in helping citizens or agencies solve problems, either for individuals or the commons, according to a recent article on the subject by Alex Howard on GovFresh.
Gov 2.0 was coined in the mid 2000s but didn't go viral until the Obama administration launched Data.Gov, a platform that makes huge federal datasets easily available. Now in full force, examples of Gov 2.0 can be seen at the local level.
In Boston, open source developers at Code for America created a web app that encourages citizens to "adopt" a fire hydrant, in other words, to dig it out when it snows. The app was repurposed for Chicago, Buenos Aires, and Honolulu where it is used for other public safety resources like tsunami sirens, from which batteries are frequently stolen.
When a fire sparks or a tsunami hits, cities now have a service that would have been otherwise costly to implement and citizen volunteers feel empowered to look after their own communities in emergencies. Code for America, which is described as a "Peace Corps for Geeks" by its founder Jennifer Pahlka, has also developed apps for Philadelphia, Seattle, Austin, Chicago and others. Code for America also hosted a Race for Reuse contest last fall for citizens from all over the country to launch an app in their city.
Meanwhile, in San Francisco, Jay Nath, the City's Chief Innovation Officer, tweeted that because residents had access to real-time transit data, with apps like RailBandit that allows users to easily view train schedules and map trips on their mobile phones, there were 22% fewer 311 calls to the city, which at $2 a call saved more than $1 million. Additionally, in 2009, San Francisco launched  DataSF.org, and by 2013, it listed more than 70 open source apps giving residents instant access to city data they could use in unique ways.
This Gov 2.0 approach that puts data and power in the hands of citizens differs starkly from the old "vending machine" model that many of us grew up with, notes Tim O'Reilly. Taxes were paid and a finite, limited number of services were delivered. When citizens didn't get what they wanted, their participation was limited to protesting—essentially shaking the vending machine. And that, according to O'Reilly, is at odds with what the founding fathers wanted, which was for government to be a vehicle for coordinating the collective action of citizens.
What we are seeing now is an open source platform being used; allowing previously unthought-of problem solving solutions to emerge, thus creating more citizen involvement and more government transparency and efficiency.
Alan W. Silberberg, founding CEO of Silberberg Innovations, said on Gov2.0 Radio:
If you asked most people on the street what Gov 2.0 is, they would probably look at you as if you were speaking a foreign language. But if you asked them are you finding it easier to deal with your government through websites and mobile phones as opposed to standing in line, then they get it.
And according to Brent Kastner, Chief Technology Officer of GovDelivery, it isn't hard to imagine a future where at the touch of a few buttons citizens can easily see crime hotspots, aggregated traffic stops, and vehicle crashes. Then, for government, the issue becomes "consumerization of services delivered," writes Kastner. "My prediction over the coming year or two is that the populace will no longer be wondering if government should raise its game in this regard but will begin to expect that government already has."
Logan Harper is a digital strategist for the University of North Carolina at Chapel Hill's MPA@UNC: Online MPA and MBA@UNC: Online MBA programs. In addition to higher education, he is also passionate about travel, cooking, and international politics. Follow him on Twitter @harperlogan.

This work is licensed under a Creative Commons Attribution-Share Alike 3.0 Unported License.