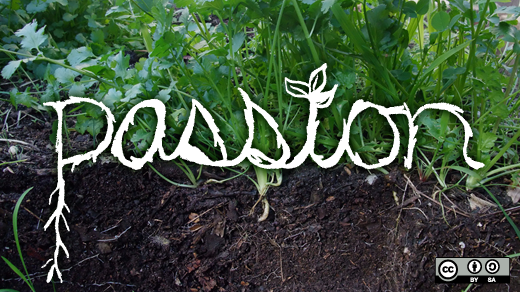 Every municipality should have an open data champion. The City of Raleigh, the capital city of North Carolina, is fortunate to have Jason Hare, an open data program manager and an open data consultant. Last year, Hare lead the effort to deploy a beta version of the first open data portal for Raleigh that went live earlier this year after another iteration with even more data available to the public.
Hare has been breaking down silos, changing the culture (and mindsets) about open data, and showing the value to policy makers, citizens, and start-ups. To highlight some of his efforts in this community spotlight, let's find out more about Hare and why he wants all data to be open by default.
The Basics
Name: Jason Hare
Opensource.com username: jasonhare
Location: Raleigh, NC
Occupation/Employer/Position: Open Data Consultant, City of Raleigh
Favorite open source tool or application: JBoss
Favorite Opensource.com channel: Government
Open up to us.
I am mostly involved in organizations that support open. Passionate about open data, I've worked tirelessly in municipal, state, national, and international efforts to open government data. From Raleigh North Carolina, to Newark, New Jersey, to Colorado, to Ireland, and beyond, I've campaigned for data usability and citizen engagement with "data as infrastructure." In 2013 I became an Open Data Institute (ODI) member and founded an ODI Node in North Carolina. In the same year I became an Open Government Partnership Delegate.
Some see me as an open data thought leader. Maybe that is true. I have been interviewed and cited dozens of times for my philosophy on what open data means and the direction open data will go. My primary interests include user experience design, data-driven design, open data, open data evangelism, service oriented architecture, data analysis, government services as a platform, analytic-driven portal interface design, e-government acculturation, citizen engagement, open source platforms, and government transparency.
What open tools and data help you get things done, and how do they help you?
I like to use a variety of tools for my work. I use a Python shell and Ruby. I also like the Komodo IDE for development. All of our Service-Oriented Architecture [for the City of Raleigh] runs on JBOSS Switchyard.
What do you wish were more open?
I wish open source was an integral part of public sector procurement. While I do not think there is a relationship between open data and open source, I do believe companies and public sector can do a better job of procuring "open source by default" in the same way I push for "open data by default."
What are the biggest challenges to openness that you encounter, either at work or in your life?
My job and work is a lifestyle and a passion rather than just a paycheck. I have one other hobby, long distance motorcycle touring. Pretty much the rest of my life is devoted to what I love: opening data; bringing about change within organizations; and solving sustainability problems. My biggest challenges are a work-life balance and finding that sweet spot between privacy and open in terms of making data available for re-use.
Why choose the open source way?
Opensource.com in particular features a number of authors with divergent views. This publication does not have an agenda other than promoting open source. I see your work as the NPR of technology news.
Jason Hibbets is a Community Director at Red Hat with the Digital Communities team. He works with the Enable Architect, Enable Sysadmin, Enterprisers Project, and Opensource.com community publications.
Contributors

This work is licensed under a Creative Commons Attribution-Share Alike 4.0 International License.