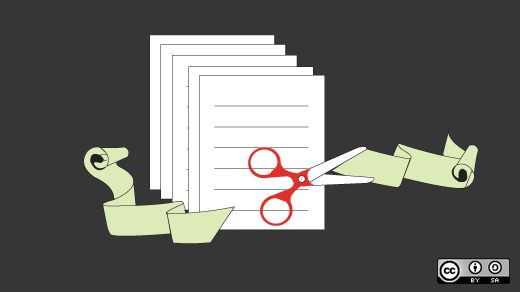 A great deal of excitement has been generated by UK Cabinet Office Minister Francis Maude's forceful announcement in late January that the UK government intends to mandate the adoption of compulsory document format standards in public administrations.
In the on-going struggle of policy makers seeking to break away from procurement practices that have led to proprietary lock-in, limited interoperability, and excessive costs, the UK government has signaled that they fully intend to level the playing field not by mandating a preference for free or re-used software as in Italy and France, but by mandating choice through the requirement of open standard document formats (not just .odf, but other open document standards too) in procurement.
At present, the UK government is engaged in a consultation seeking input on what document formats should be mandated when it shares information with the public. Standards that would be used for viewing government documents or for sharing or collaboration on government documents include .pdf, .txt, .odt, .xlsx, .odp, and .html. Previously, the government adopted and began requiring compliance with "Open Standards Principles" to assure greater openness and interoperability in government ICT.
What is particularly encouraging was Maude's emphatic language calling for change:  "The software we use in government is still supplied by just a few large companies. A tiny oligopoly dominates the marketplace," he said.  "I want to see a greater range of software used, so civil servants have access to the information they need and can get their work done without having to buy a particular brand of software."
Some reports have inferred that this announcement would mean the wholesale abandonment by the UK government of proprietary software in favor of open source. While his strong language no doubt led to the misinterpretation of intent by some media outlets, it is an important signal to public administrations throughout the UK that the government's actual intent is, clearly, for them to adopt open standards in procurement. This is not a directive to dump any particular software solution, but rather, to offer greater choice to government workers and the general public.
Bureacracy inertia has been identified as one of—if not the main—impediments to breaking free from old, costly proprietary solutions. Francis Maude's recent comments indicate that the UK government clearly intends to break that momentum.
You have a chance to have your voice heard on this matter. The UK Government is accepting comments through February 26. You can submit a comment here.
Paul Brownell is EMEA (Europe, Middle East, Africa) Public Policy Director for Red Hat. While currently located in Europe, he previously led Dell's Federal Government Affairs team in Washington, DC. He also represented the National Venture Capital Association (NVCA) and the American Electronics Association (AeA) before the US government.

This work is licensed under a Creative Commons Attribution-Share Alike 3.0 Unported License.