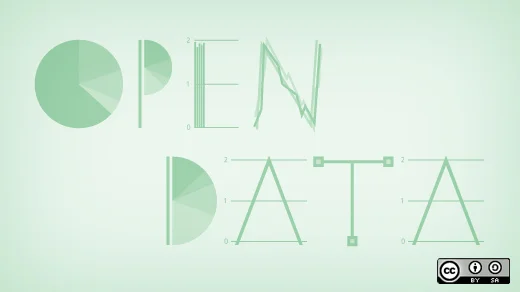 Open Government Week is always a time for reflection on what has changed in the previous 12 months, and this year is no exception. Open Raleigh is nearing it's second year as a program.
Open Raleigh shares this milestone with the Open Data Institute (ODI) which is also nearing a second birthday. The Open Data Institute has had significant influence over the development of the Open Raleigh program and over open data as a movement. The ODI was one of the first institutions to suggest an open data strategy and philosophy that stresses inclusiveness and collaboration.
This collaborative, regional approach has since become a hallmark of Open Raleigh and more and more what has become the norm for open data movements across the United States. Open Raleigh has made its project management, white papers, policies, and source code open. By making the Open Raleigh program an open source project, we create significant value by allowing other municipalities to build on our work and contribute back. This sharing of thought leadership and resources avoids a re-duplication of effort and reduces costs.
The reuse and sharing of data across municipal lines also leads to innovative collaborative programs for Open Raleigh like the Multi-City Innovation Campaign (MCIC). The 2014 Multi-City Innovation Campaign is a pilot effort to demonstrate the ability for different cities to collaborate on shared challenges. The goal of the collaboration is to address quality of life issues by stimulating the development of new and innovative platform technologies that are shown to be sustainable over the long-term and scalable across cities. The 2014 Multi-City Innovation Campaign partner cities will scale our current efforts into a civic marketplace. This two-sided marketplace would provide an online forum where cities would enter the marketplace from one side with a set of policy problems / challenges, provide access to the relevant data for that problem, and indicate their willingness or ability to pay for a solution, and software, hardware, GIS, web, and graphic developers would enter from the other side to self-organize on addressing the presented challenges.
In this marketplace, cities would be able to identify opportunities to work with and potentially procure innovative IT solutions by finding common problems they face. Coordination around data formats would be of immense added value either in recognizing standardization of format or recognizing the need to find a partner able to manage multiple formats in a potential solution. Also essential would be some way for cities to indicate the dollar amount they are able to procure a potential IT solution for without needing to trigger a significant competitive procurement threshold.
Software developers, graphic designers, web designers, GIS designers, and more would enter the marketplace from the other side with skills and interest in developing a solution for cities with common problems and relying on the data sets that have been presented by the cities. In this marketplace, the potential willingness to pay from the cities for a prototyped solution would allow developers to choose potential projects they would be interested in working on. The end goal would be to scale the problem definition from across cities and to then scale the commercial viability of a solution developed by developers.
This two-sided marketplace model has been shared with other regions of the country and the world. Sustainable data markets dominate the discussions around the open data strategies.
The ODI is addressing the needs of the developing world and open data by joining in a collaborative effort between the Open Data Institute, the Open Knowledge Foundation, and the World Bank. One the goals of this effort is very similar to the goals of Open Raleigh's MCIC. The ODI's program seeks to create data standards, guidelines, regional networks, and demand-side capacity. Data should be in a usable, well documented form, and there has to be an ecosystem of skills, support and peer learning to help bring about social and economic innovation.
There is a convergence of thought around sustainable data markets, reuse and the economic impact of open data and open governance. This week the Open Government Partnership (OGP) is hosting regional summits across the globe. From Bali to Dublin civil society leaders, innovators, and open data champions will convene to discuss the state of open government, open data strategy, and data governance. The ODI will be in Dublin delivering a session to the OGP delegates on the impact of open data on open government and the relationship between the two.
This year we celebrate open data as collaborative and transparent by default. We no longer build islands but instead focus our efforts on building sustainable data ecosystems.
---
View the complete collection of stories for Open Government Week.
Two decades experience analyzing user behavior interacting with web applications. Experience includes developing user interfaces using rapid prototyping and an iterative project management style to create award winning, user-centered information portals. Primary interests include Big Data and Open Data applications and community engagement in a public sector environment.

This work is licensed under a Creative Commons Attribution-Share Alike 4.0 International License.