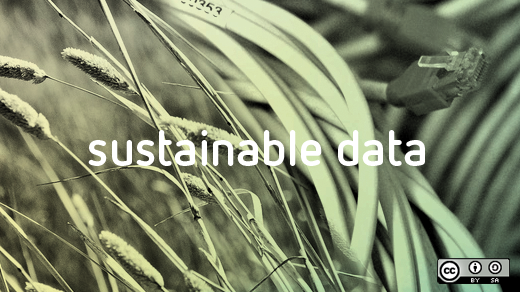 The Greek mathematician and philosopher Plato, when asked of the Socratic dialogue The Republic, "Will we say of a painter, that he makes something?," answered "Certainly not, he merely imitates." Plato did not believe in art as a form of creativity. In fact, many great ancient cultures like Ancient Greece and Ancient India lacked the concept of creativity.
Art was seen as a form of discovery and not creation. It was a common belief that creativity happens to a selected few as a consequence of some form of divine intervention.
Creativity today
The development of the modern concept of creativity and the formation of its modern understanding began during the Renaissance, when creation began to be perceived as having originated from human abilities and efforts rather than as a work of God. By the 18th century and during the Age of Enlightenment, imagination became a key element of human cognitive skills. Creativity as a subject and an inseparable part of human nature began to gain widespread attention in the early 20th century when leading scientists like Henri Poincaré began to discuss their creative process. It was around this time in the early 20th century that the economic views of creativity started emerging. Among pioneers in this was Joseph Schumpeter, an Austrian-American economist, who gave the world the economic theory of "Creative Destruction," as a way in which old ways of doing things are endogenously destroyed and replaced by the new.
Creativity, for the first time began to be viewed as a major driver of a nations economy and an indispensable ingredient to create new technologies and enterprises. Economist Richard Florida, in his splendidly written book, The Rise of the Creative Class, popularized the notion that the regions with 3T's, namely Technology, Talent, and Tolerance, also have high concentration of creative professionals. In a sentence, creativity became the focal point.
Private enterprises began to find ways to boost creativity of their employees and academic research expanded phenomenally on the subject. The government sector was also not oblivious to the obvious. One of the vital developments in the technology sector in the recent past has been the opening up of data. Open data, as it is termed, is available for everyone to use and republish as they wish without any restrictions from the clutches of patents, copyrights, and any other mechanism of control. Open data gives an autonomy to people with ideas to contribute in a significant manner in various areas of development. These initiatives to open up data fortifies the initiatives to enhance creativity.
How does open data relate to creativity?
Why should more and more open data be available?
How does open data make us more creative?
Following are three perspectives that attempt to answer the aforementioned questions.
Democratization of creativity
It is a universal adage that true development happens when the highest level of technology reaches the lowest level of society. In today's world, where the Internet has leveled the playing field, opening up resources to all sections of the society can bring about a massive positive change in the world. Open data symbolizes, and at the same time strengthens, the concept of inclusion of citizens in the advancement of our society. It makes people stakeholders in human progression. For instance, my cousin lives is in the Indian city of Kurukshetra and yet can visit the World Bank's open data website to expand his understanding about the state of education in African schools.
This enhanced level of understanding generates ideas for change. We live in a data economy where engagement between businesses, and between citizens and their governments, is changing. In this new society, access to data leads to more experimentation and innovation at both the individual level and the organizational level. Access to open data provides everyone with the opportunity and level playing field to become a creator. Open data acts as a powerful mechanism to transform ideas into execution.
An emerging ecosystem
In 2013, Google.org, the philanthropic arm of Google, announced major funding for two tech-based projects. These projects are the Sunlight Foundation, which the funds to create standards for open data in all U.S. cities, and mySociety, a charity that builds open source code for local governments. Reflecting a similar pattern, GitHub has taken steps to become more useful for open data based projects. These sort of initiatives have made GitHub an attractive host for municipal data like City of Chicago. Institutes like the Open Data Institute are already organizing the evolution of open data and playing a pioneering role in creation of an open data culture. The formulation of this new ecosystem build upon open data is promising a more creative society, is empowering citizens and making our governments more efficient, and most importantly, more transparent.
The Weather story
Thomas Jefferson made regular weather observations, and as a matter of fact, noted it was 76 degrees while penning the United States Declaration of Independence. The first formal collection of weather data came from super hobbyists, like Jefferson and the Meteorological Society of Palatinate, and made its way to the Smithsonian in 1849. Joseph Henry, the Smithsonian's first secretary, created a national network of volunteer telegraph operators. In this system each operator would telegraph the wind, rain, and temperature data. This data collection operation was put to halt due to the Civil War. Around the end of the Civil War, American meteorologist, Cleveland Abbe started to talk about data driven probabilities that could be built with the the short period of data beforehand. Based on this, a petition, called "Disaster on the Lakes" was out to the Chicago Academy of Sciences to make a storm warning system around Lake Michigan. Around 1870, Congress passed a joint resolution appropriating a signal service for the U.S. Army, whose job it was to collect weather observations at the military stations in the United States and to let the stations know when the storm was coming.
After a couple of decades of military measurements went by, it was requested that U.S. Congress move the weather service to the Department of Agriculture. It was at this point that industries ranging from transportation, railroad companies, and the agriculture sector began demanding the data of the weather bureau. In a few years, anything that was affected by weather was dependent on the data from the National Weather Service.
Today, an industry worth US $1.5 billion revolves around weather data. Today, we also have private players and startups that provide an alternative to data from the traditional sources. One insight from this evolution is that data when made open and made accessible empowers individuals and organizations to build innovative products and platforms. It makes them think outside the box and expands the horizons of their creativity.
Open data increases our existing threshold of intelligence and presents to us a picture of the world that we never perceived before.
Open Gov
& Open Data
A collection of articles about the latest in open government and open data.
Aseem is a graduate of Conrad Business, Entrepreneurship and Technology Center, Faculty of Engineering, University of Waterloo, Canada. He also holds a masters in computers application from Guru Nanak Dev University, Punjab, India. On Opensource.com, he serves as an author. He also blogs at http://aseemsharma.info/.

This work is licensed under a Creative Commons Attribution-Share Alike 4.0 International License.