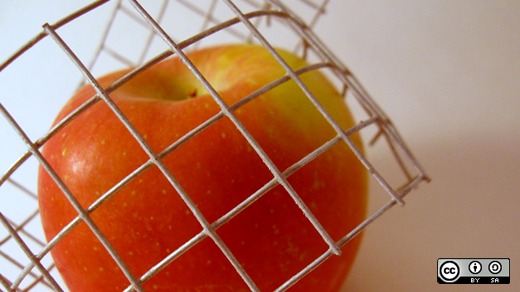 While the decision by the US Library of Congress to create exceptions to the Digital Millennium Copyright Act (DMCA) for unlocking cellphones and jailbreaking iPhones (among other things) in the USA are very welcome, the reaction has been just a touch too euphoric. Not by everyone, mind you. Dan Gilmore begins to explain why this isn't a solution, and Wendy Seltzer nudges close to the problem as well. But plenty of people think they've been granted more than they really have.
Background
What's happened? Well, the DMCA makes it an offence in the USA to circumvent technical copyright protections created by the manufacturer. The law was aimed at protecting digital restriction measures (DRM, other people may expand the term differently!) but through poor drafting also provided a welcome legal weapon for ink cartridge manufacturers, cellphone makers and a variety of other classes of technical business to lock their competitors out of the market.
Notably, it was probably an offence to unlock a cellphone or jailbreak an iPhone in the USA under the DMCA. In US law, the Library of Congress are able to define copyright uses that are exempted from DMCA cover, and after pressure from the Electronic Frontier Foundation (EFF) they have applied a three-year exception for several common acts including these and making DVD backups.
There are two big reasons I'm only vaguely impressed, and neither of them are down to the fact that I live in a different jurisdiction where the trend is opposite. One concerns market power and its potential abuse, the other concerns global trade. Both lead to a toxicity which is harmful to open source in particular and digital liberty in general.
Market Power
First, market power. This action only removes one weapon (admittedly a nasty one) from the arsenal that is available to Apple and other behemoth corporations to control the market in which they operate. Unlike printer manufacturers, they can no longer file suit against you under the DMCA when you want to operate outside the patterns they have deemed acceptable for their customers and partners. They should probably never have been able to - copyright already has plenty of exceptions concerning fair use and reverse engineering that should have been respected when the DMCA was created. But Apple won't have a problem enforcing their will without it. The contractual terms they are able to impose on both their partners and their customers do the trick perfectly well.
Yes, participation is optional, but to avoid getting burned you have to stay out of their kitchen completely. As a customer it's too late to discover your device is incompatible with something you want to do after you've invested in it for a few months, and as a partner it's too late to discover your business is too close to something Apple would rather control and own once you've submitted the app to the store. They can't have you thrown in jail so easily any more, but they can just as easily prevent you participating and impose sanctions if you fight back.. They will no doubt continue to do so as capriciously as they have already.
Having just got a great Android phone, I'm less gloomy about this than I was; Android is a powerful Foundation to Apple's Empire (as long as there's no Mule - check Wikipedia if you're behind on your Asimov). It's possible that the removal of the DMCA as a blunt instrument may be enough to balance the market forces and promote true competition, facilitated by open source.
Global Trade
Second, global trade. US legal norms for technology businesses for patents and copyrights may still be forming (for patents they are still "only" the result of case law), but that hasn't stopped the US Trade Representative (USTR) and US trade missions globally from treating them as if they were handed down on stone tablets. They have been using conformance with "US norms" as a trading card in their rough games of political poker with various world governments. You know the sort of thing. "Nice export industry you have there for your agricultural produce. It would be a shame if anything happened to it. You can make sure it doesn't if you legislate to prevent your citizens harming our noble media industries." Kipling wrote about it eloquently, but people are still paying the USTR-geld.
Which is probably the intent of the copyright- and patent-dependent companies sponsoring the action anonymously through their trade associations. If they can get foreign governments to make hard rules where they can only persuade their own governments to make soft rules, the battle is all but won for them. They can use "international harmonisation" as the justification to get the draconian rules reinstated. That seems to be the reason ACTA has been given so much endorsement by the USA, as well as why they have been so keen on veiling its proceedings in secrecy. It's not just USTR either - the equivalent functions in the European Commission seem to be working just as hard against their citizens' interests.
Muted Applause
My positive reaction to the decision by the Library of Congress is thus more out of a sense of gratitude toward the EFF and their excellent and insightful team than any long-term relief. It was largely their work that produced this advance and it will likely be their work that holds back the process I've outlined. No wonder the media industry puppets hate this sort of organisation. But no-one should believe for a moment that this development makes it OK to jailbreak your iPhone. Doing that is asking for trouble. Its masters have merely been pushed back a layer in their defences, and temporarily at that.
Computer industry and open source veteran Simon Phipps started Public Software, a European host for open source projects, and volunteers as President at OSI and a director at The Document Foundation. His posts are sponsored by Patreon patrons - become one if you'd like to see more!

This work is licensed under a Creative Commons Attribution-Share Alike 3.0 Unported License.