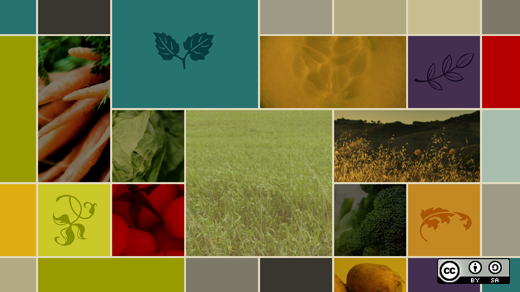 The Open Source Seed Initiative (OSSI) was established in May 2012, by a group of public plant breeders, small seed company plant breeders, farmer-breeders, and advocates for seed sovereignty. OSSI was formed in order to enhance vigorous innovation in plant breeding by the creation of a licensing framework for germplasm exchange that would preserve the right to unencumbered use of shared seeds and their progeny in subsequent use. We had hoped that we could develop a legally defensible license for germplasm in the way that the free and open source software movement developed its licenses.
We spent nearly two years trying to develop a legally defensible license. While we found that we could write a legally defensible license, we also found that it would be unworkable for a variety of reasons (outlined in Kloppenburg et al 2014..., attached as a PDF). In summary, the legal requirements of the license are so complex as to make transmission of the license impractical and unlikely. Second, drawing as it would on the legal "tools of the master" (see Kloppenburg 2014..., attached as a PDF), a license is philosophically and politically unacceptable to many organizations, mostly but not entirely in the global south (we are especially grateful to colleagues at GRAIN and ETC Group for helping us understand this perspective).
In February of 2014, OSSI made the hard but considered decision to abandon efforts to develop a legally defensible license and to shift to a pledge. This moves OSSI's discourse and action from the legal field to the terrain of norms and ethics. We have found this shift to be stimulating, reinvigorating, and productive. The licensing approach was pulling us into a policing and bureaucratic orientation that was not congenial. Although our pledge is likely not legally binding, it is easily transmissible, it is viral, it is an uncompromising commitment to free exchange and use, and it is a very effective tool for outreach and education. The pledge is printed on all OSSI-distributed packets and reads:
This Open Source Seed Pledge is intended to ensure your freedom to use the seed contained herein in any way you choose, and to make sure those freedoms are enjoyed by all subsequent users. By opening this packet, you pledge that you will not restrict others' use of these seeds and their derivatives by patents, licenses, or any other means. You pledge that if you transfer these seeds or their derivatives you will acknowledge the source of these seeds and accompany your transfer with this pledge.
The response to our April 17 action appears to confirm our decision to go with a pledge rather than a license. Not only have we received expressions of support from around the world, we have received over 300 orders for OSSI's free (as in speech, not as in beer!) seed from 14 countries. There is clearly substantial interest in the US and internationally in what OSSI is doing. The potential for advocacy is enormous. Further, the demand for, and willingness to pay for, OSSI seed was unexpected and substantial. This demand is likely not principally related to the agronomic characteristics of the seed, but to its sociopolitical content. It would appear that there is very considerable potential for supplying a market for "free seed" that is analogous to the market for "fair trade." The implication is that carrying "free" seed in a commercial seed catalog can be attractive to small seed companies.
OSSI will proceed with its work in the United States. We emphasize that we have no intention of becoming a seed company or a distributor of seed. We hope to establish a brand and logo associated with our pledge. We hope that breeders, seed savers, seed libraries, gardeners, and farmers will choose to exchange and share materials using our pledge. We especially hope that small, independent seed companies will offer OSSI-branded seed as part of their regular product mix (as High Mowing Organic Seeds is doing now). OSSI is envisioned as a vehicle for providing the organizing core of a network of free seed advocates.
Here in the United States, OSSI intends to proceed to:
register OSSI as a nonprofit organization
develop our website as a resource for information on open source seed
develop an OSSI brand
send mailers of OSSI varieties to prominent people and organizations as outreach
plan a second release of OSSI varieties for 2015
work with our member seed companies to offer OSSI-branded cultivars
While OSSI is US-based and US-oriented, there is clearly a large and global reservoir of interest in and support for open source seed. Can OSSI help facilitate development and growth of a global movement in support of free and open source seed?
OSSI understands that thinking about application of open source mechanisms to seed has been going on all over the world for some time, and that conditions vary considerably by place and sociopolitics. We do not propose to insist on any particular approach. We have, however, engaged and thought through many of the issues—practical and theoretical—that you are encountering and that you are asking us about. We hope that our experience will be useful to your own work. Responding individually to your comments and queries will take come time. Would it not be cool and productive if a bunch of us could get together at one place at the same time? Can we find funds to support an international conference/workshop on free and open source seeds?
Jack Kloppenburg coordinates the Open Source Seed Initiative along with Claire Luby and Irwin Goldman. The OSSI group includes scientists, citizens, plant breeders, farmers, seed companies, and gardeners.

This work is licensed under a Creative Commons Attribution-Share Alike 4.0 International License.