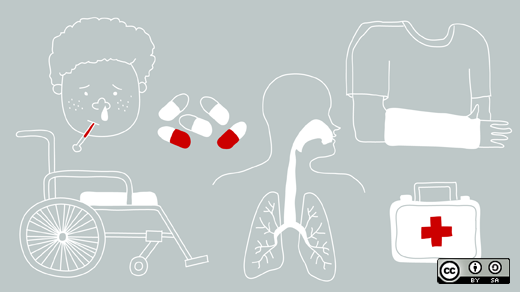 Todd Park, CTO of the US Department of Health and Human Services, joined an enthusiastic audience at SXSW to talk about the power of open data and innovation to improve health. His role is not to run technology for HHS, but he serves an an entrepreneur in resident to start "virtual startups" within HHS to improve the health of Americans.
"There has never been a better time to be an entrepreneur--an innovator at the intersection of healthcare and IT," said Park. He gave two reasons: new incentives and information liberation, which combined he called the "rocket fuel for innovation." HHS doesn't expect to alone transform healthcare. Rather, they want to create an environment that helps markets and the public transform healthcare.
New incentives
Part 1 of the new incentives Park described is meaningful use. As part of the Recovery Act, HHS is implementing Medicare/Medicaid incentive payments to physicians and hospitals for meaningful use of electronic health records. To get the money, you can't just use EHRs. You have to use them to actually improve care.
Part 2 is payment reform in the Affordable Care Act. Today we have a fee-for-service system. You pay each time you visit a doctor or hospital, and the market generally works on a get-what-you-pay-for system. What hasn't been going up under this system is quality, value, or health. So this act shifts how we pay to "pay for health and value." The law also creates the Center for Medicare and Medicaid Innovation, which is funded at $10 billion for additional changes to how providers are paid that will produces better value and quality for Medicare/Medicaid.
Information liberation
The second ingredient in that rocket fuel recipe is the key for those interested in doing things openly. It comes in three parts:
Rising health data liquidity: The aforementioned investment in health IT turns all that paper data we're accustomed to into electronic data, but then that data needs to be shared. Two things make that possible. One is The Direct Project, which is a collaboration that began after a doctor at a hearing said he just wanted to send an electronic copy of a patient's record to another doctor. The need: a secure way for anyone to transmit sensitive health information. They set up a wiki for many groups to work together to create a spec, which is now being implemented by more than 60 vendors.
The second initiative is Blue Button, which the VA, HHS, and DoD collaborated on for any veteran or Medicare beneficiary to be able to download easily an electronic copy of their own health or claims information. It was launched in October 2010 and has been downloaded by 200,000 users so far.
Increasing market transparency: Park argues that thus far, none of this has been a genuine market. The Affordable Care Act requires a transparent market. HealthCare.gov is the first step towards this. It offers an inventory of private and public health coverage options, including pricing and benefits information and clinical provider quality information.
Community Health Data Initiative (CHDI): This is the goal I mentioned in a post earlier today about the HHS goal of becoming the "NOAA of health data." HHS took a look at how NOAA effectively uses and spreads health data and is considering how to do the same with the massive quantities of many types of health information they have, from county smoking rates to hospital quality data to CDC records. In March 2010, a group of innovators came together to work on the problem. Some were health experts, and the others were tech and general data experts. Less than 90 days later, they were able to present at a public meeting more than 20 options for applications that would use the CHDI data.
HealthData.gov is another of the culminations of HHS' activity to open information. It's a one-stop resource for government health data, APIs, and community resources.
The innovation rocket fuel
A lot of this sounds like pure optimism to those bogged down by negative experiences with what the healthcare system has become. But change is approaching quickly, and these are but a few examples.
HHS has also committed to a twice yearly data publication and review by each HHS agency. This is a process change so that all of those, from the FDA to Medicaid, will have to present all of their data, what they've made public, and what they will be making public to improve healthcare--and they'll be held accountable. The first two of these meetings just happened in the last two weeks.
HHS is working for data liberation and trying to make it as accessible as possible. They're also hoping that it will become a "self-propelled health data ecosystem," a collaborative community to expand improvements to Americans' health. They'll even be making a data repository available via a public API later this year. Watch their blog as well as HealthData.gov for what's new in health data innovation.
Ruth Suehle is the community leadership manager for Red Hat's Open Source and Standards team. She's co-author of Raspberry Pi Hacks (O'Reilly, December 2013) and a senior editor at GeekMom, a site for those who find their joy in both geekery and parenting.

This work is licensed under a Creative Commons Attribution-Share Alike 3.0 Unported License.