I'll be updating this post throughout the day with more images of sites that have joined the SOPA blackout. Leave a comment with any site you'd like to be added to the gallery, which will remain here after the blackout is over. Also note that these are "above the fold" screencaps--if you have full-page captures, please feel free to send them, and I will try to get as many of those myself as possible by the end of the day.
Click an image to see a larger version. And if you've been here before, you might want to head on to page 2 of the gallery.
Wikipedia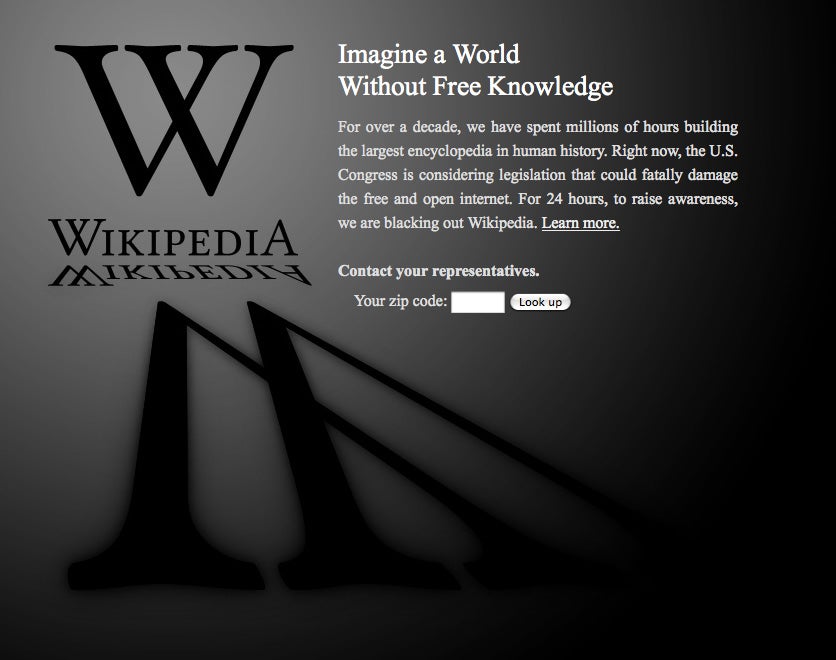 Google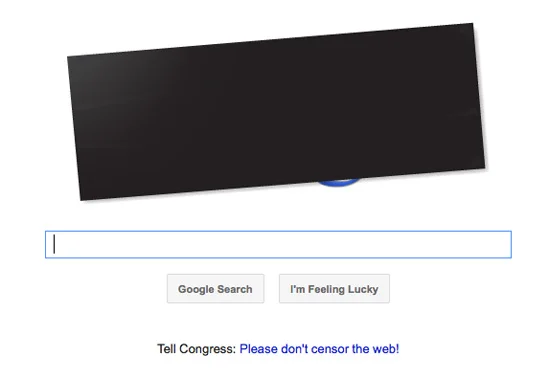 Links to Google's End Piracy, Not Liberty page
DC Craigslist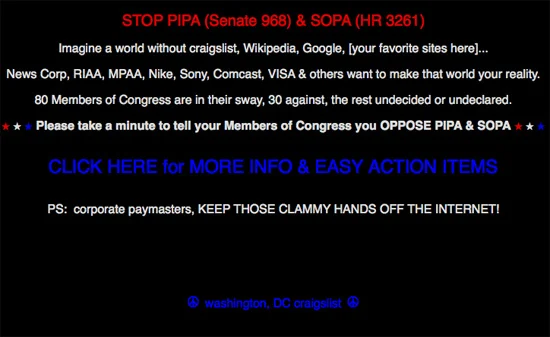 Several sites are using this spotlight overlay, created by Zachary Johnson in Cyberspace (Zachstronaut) and released on Github, LibreOffice, Michael Moore, Postsecret and Greenpeace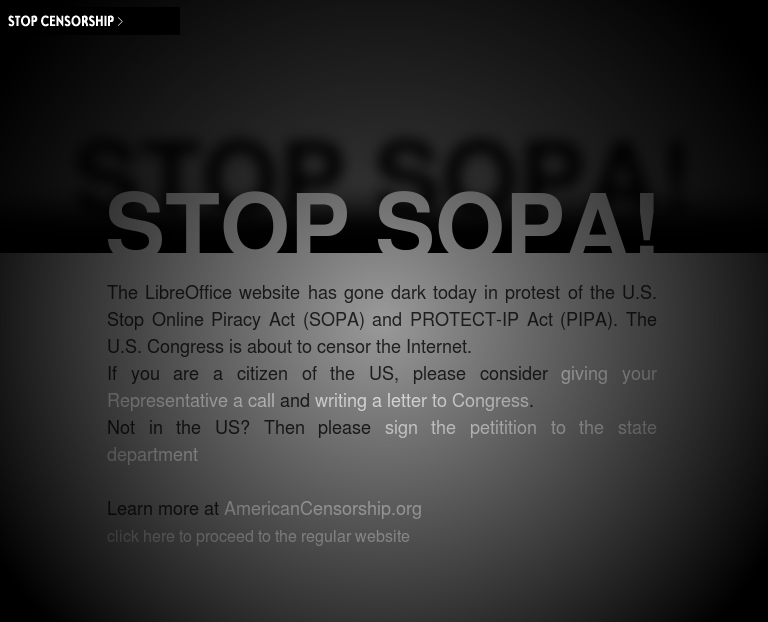 Flickr is allowing each user to put the following blackout image over 10 of their pictures:

Wordpress.com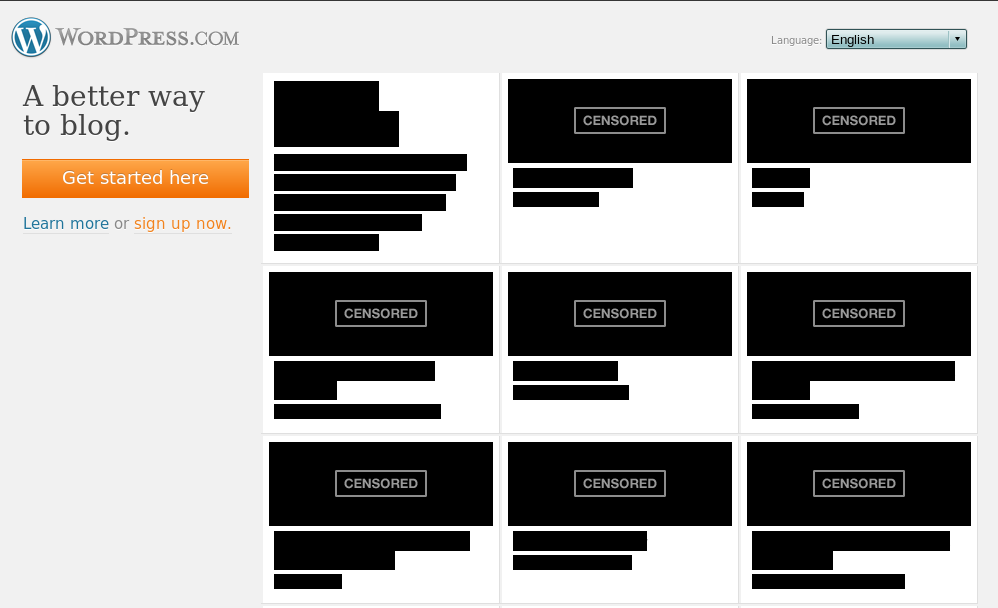 Wordpress.org
The following image is from WordPress.org. WordPress also made it easy for its hosted bloggers to participate. Their sites look similar to this screen, but with the individual blog's name replacing "WORDPRESS.ORG."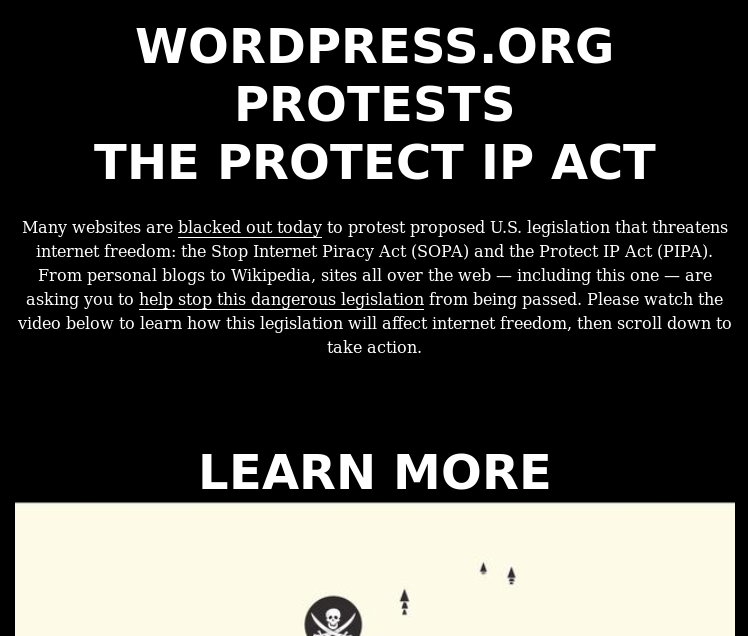 XKCD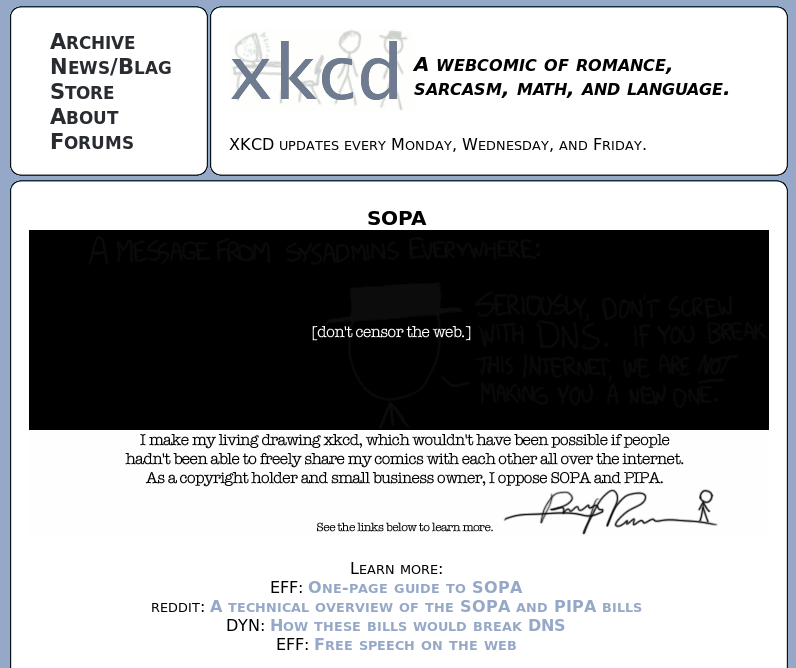 Questionable Content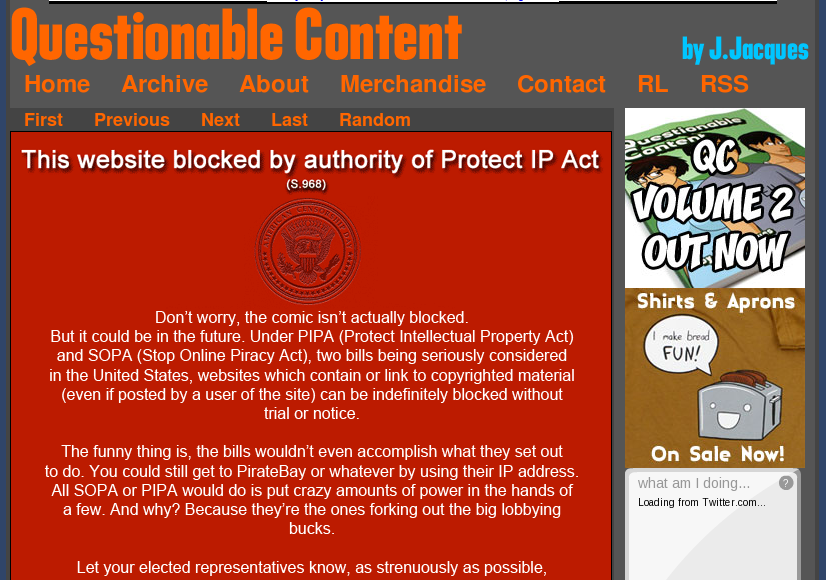 The Oatmeal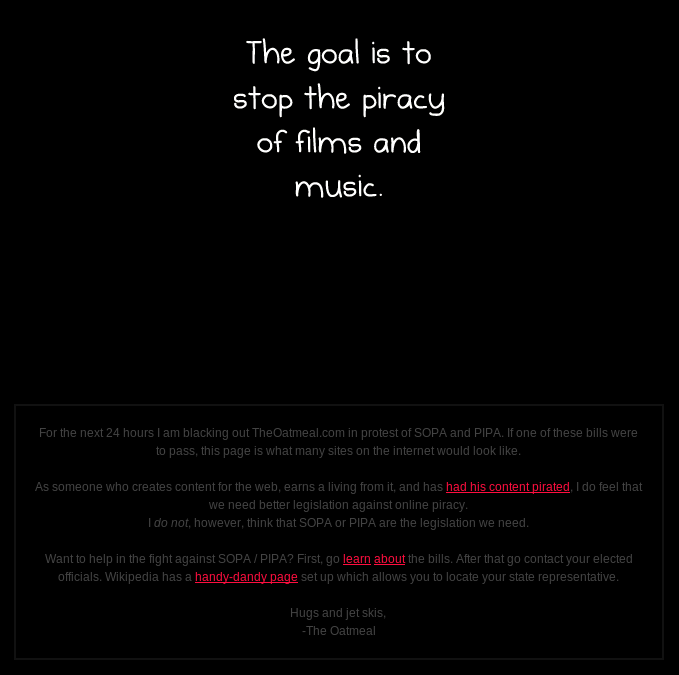 Reddit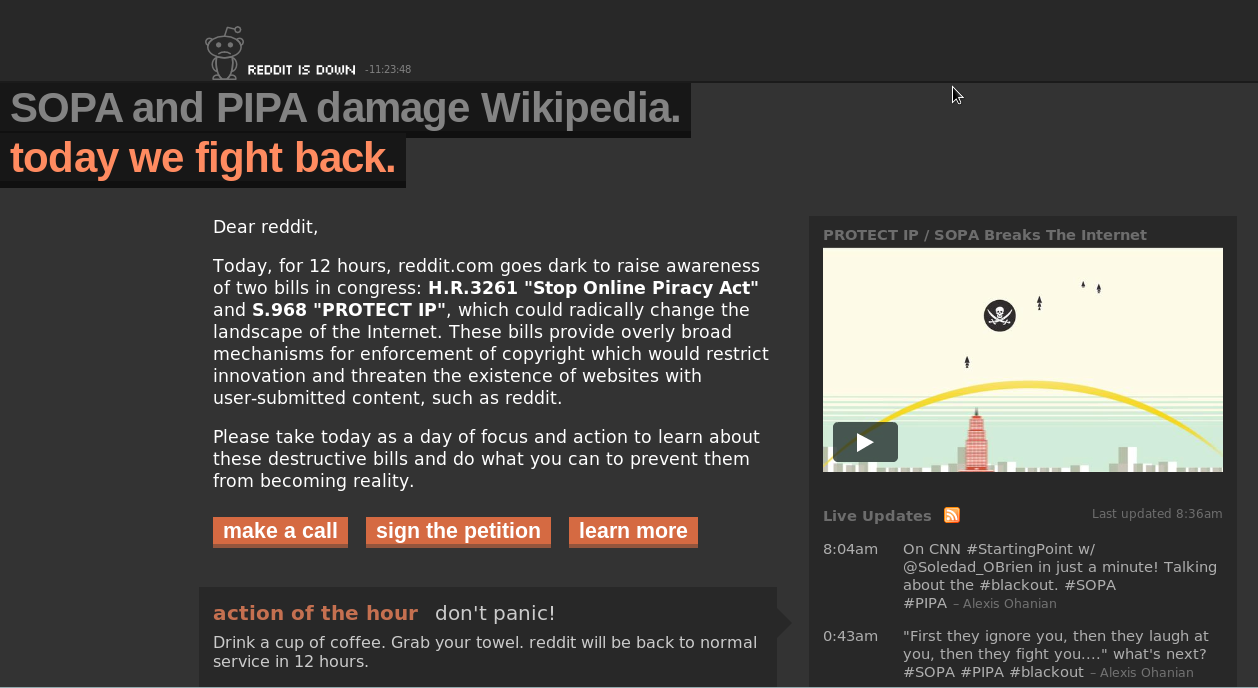 Board Game Geek
Anonymous

Buzzfeed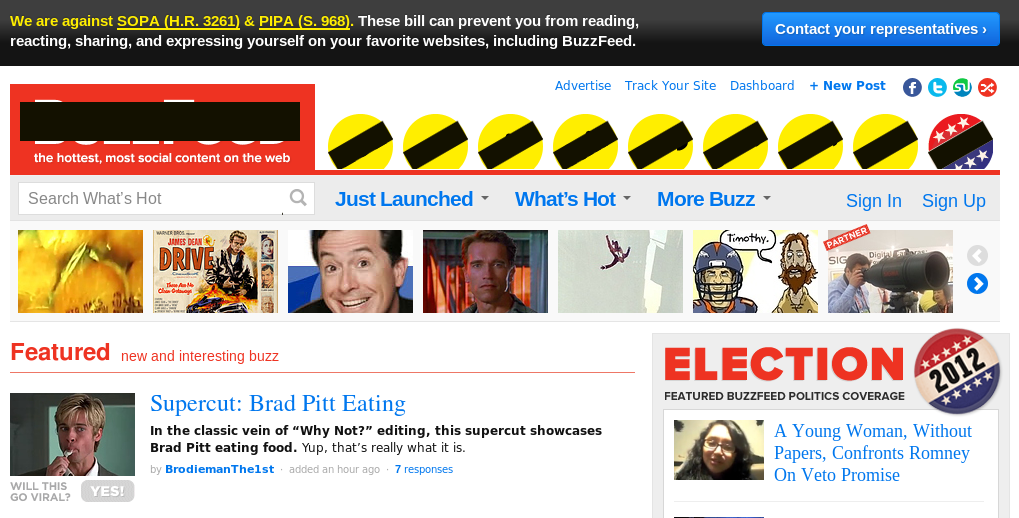 Twitpic
(logo change only)

Ars Technica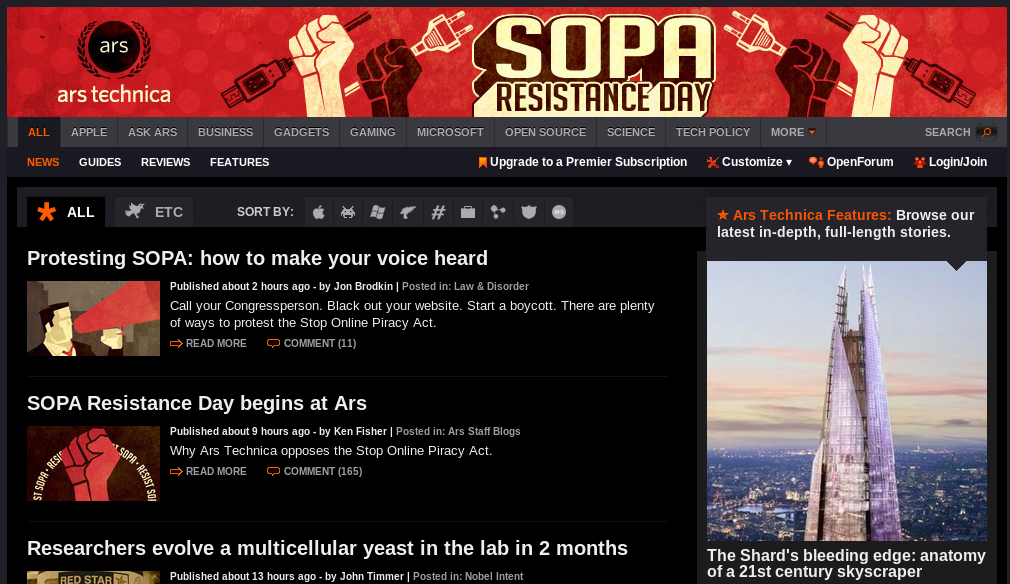 Minecraft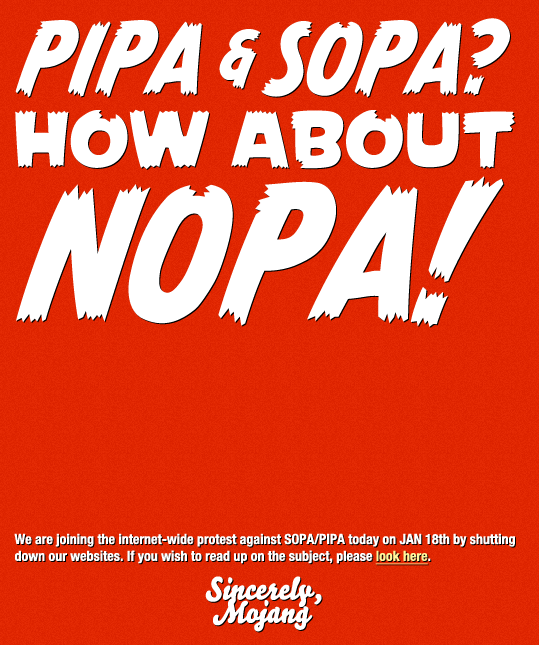 Boing Boing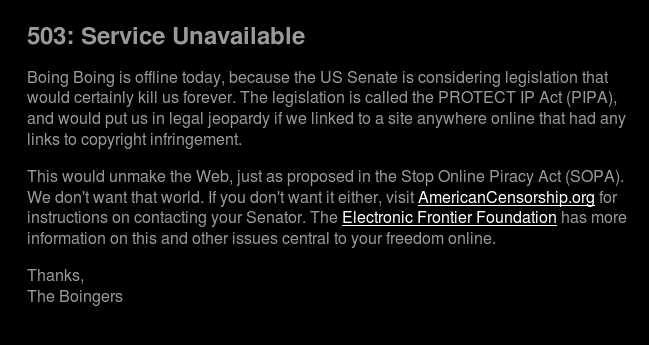 Electronic Frontier Foundation (EFF)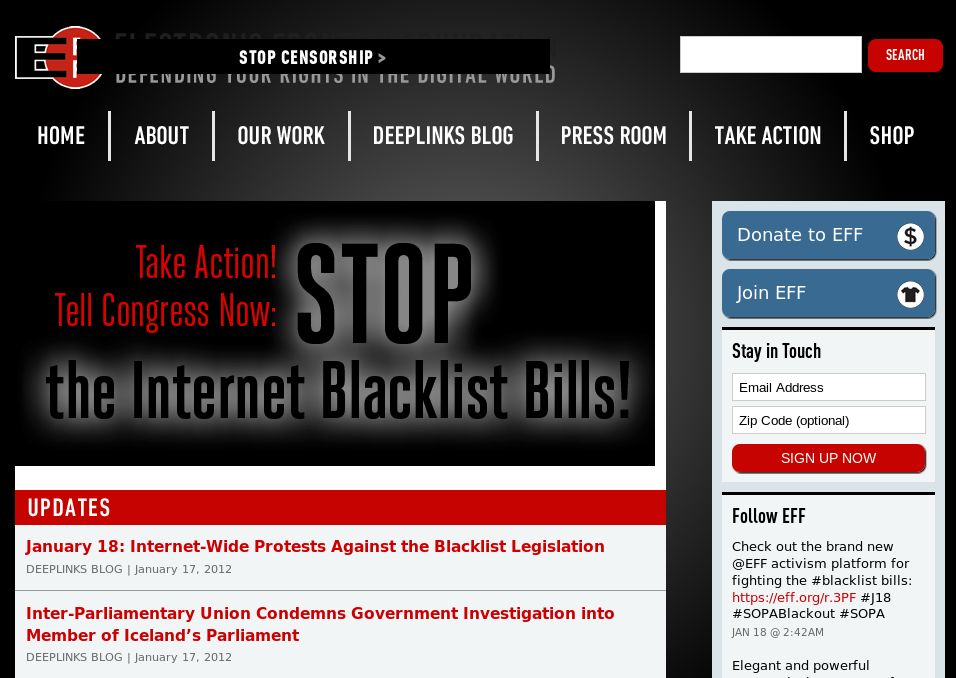 Fark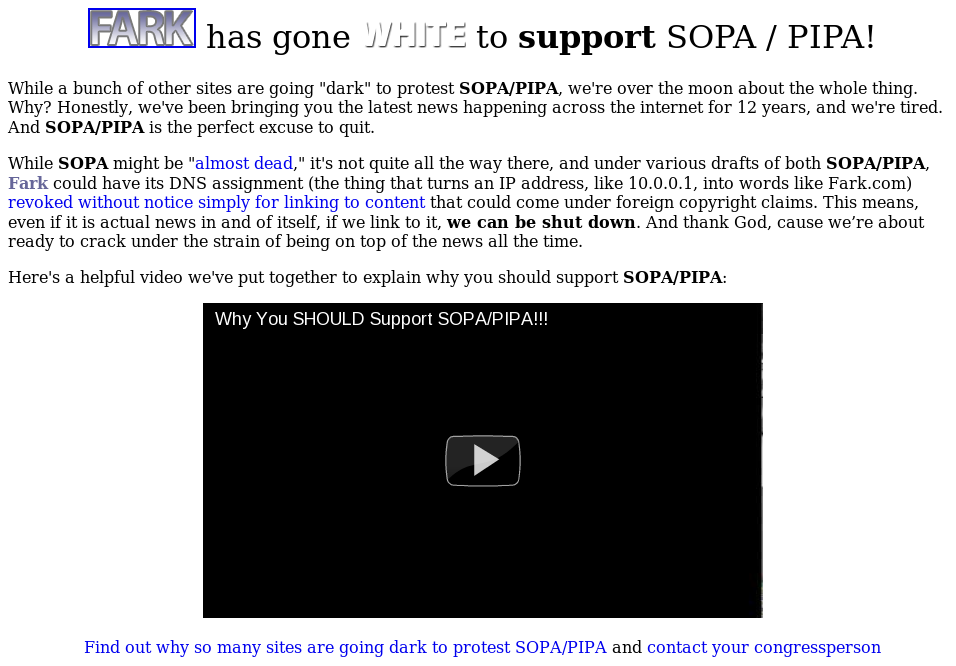 O'Reilly Media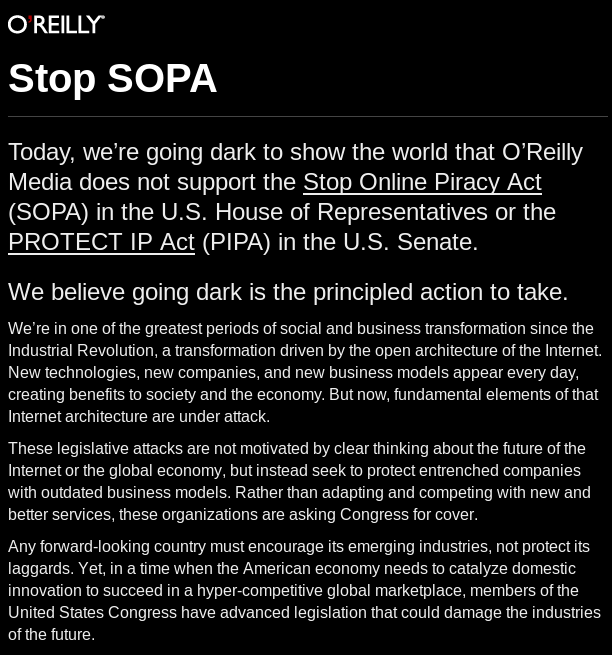 Mozilla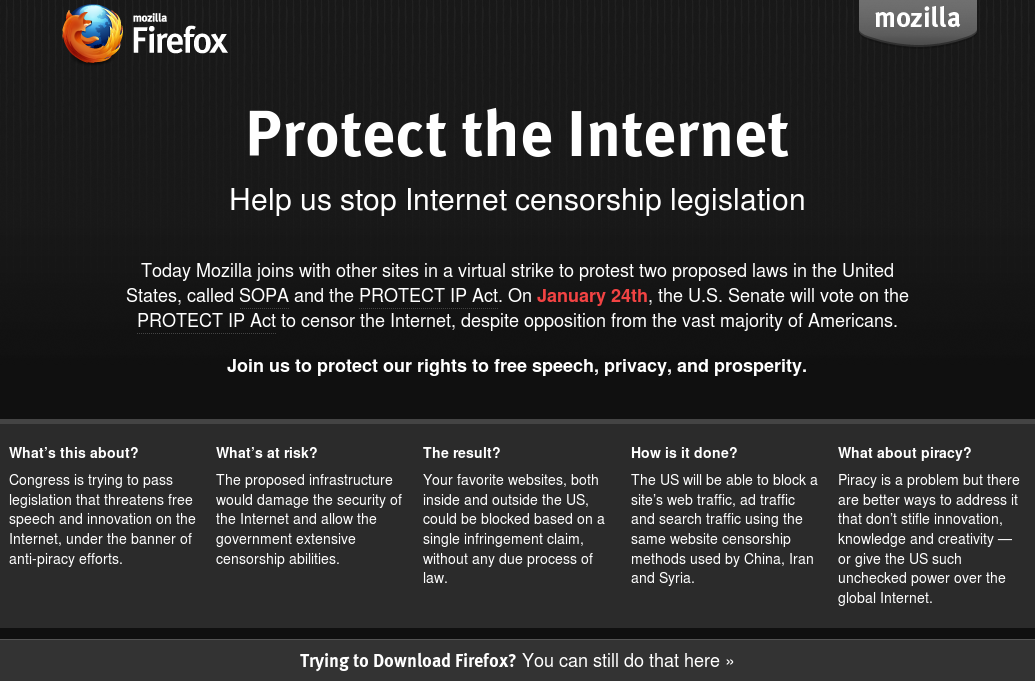 Free Software Foundation and GNU.org sites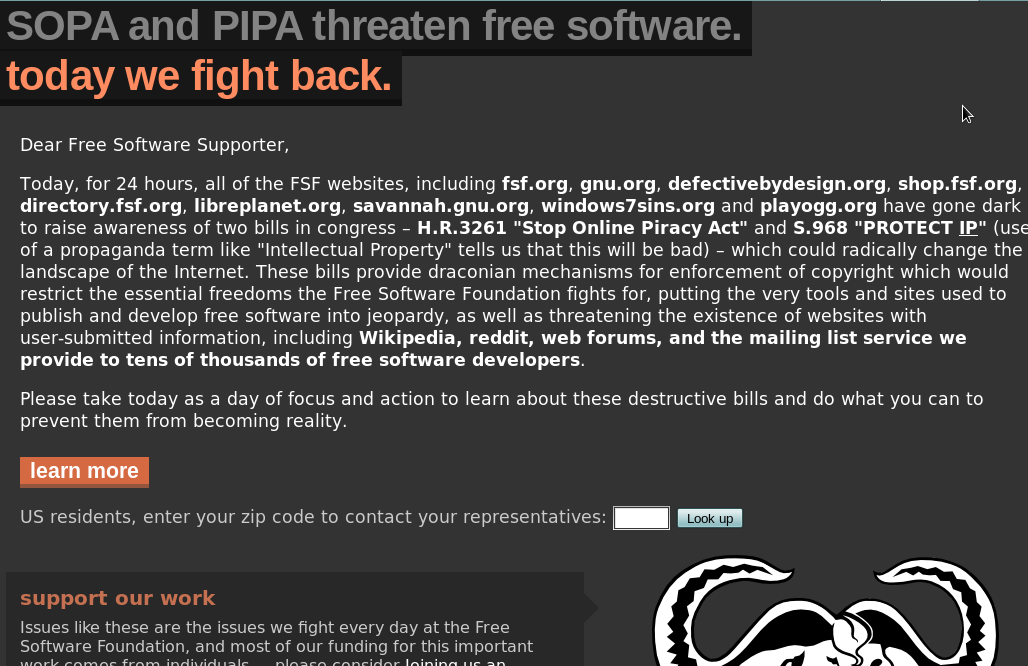 Paul Scott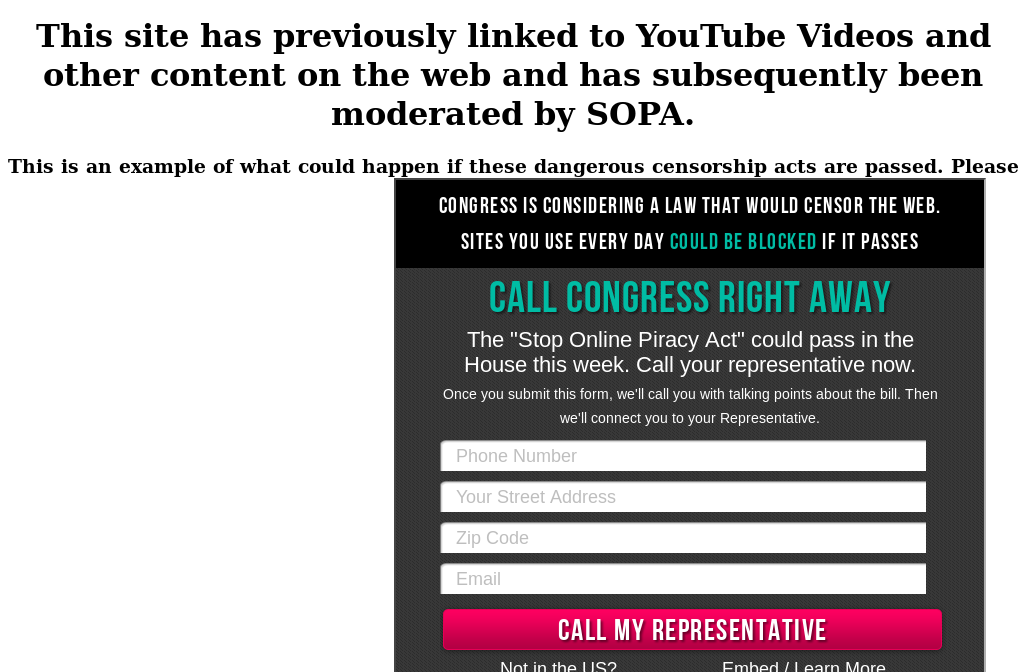 Nearly Free Speech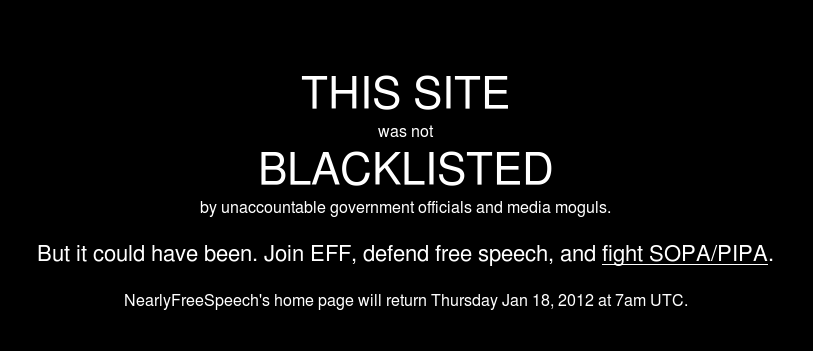 OSO Labs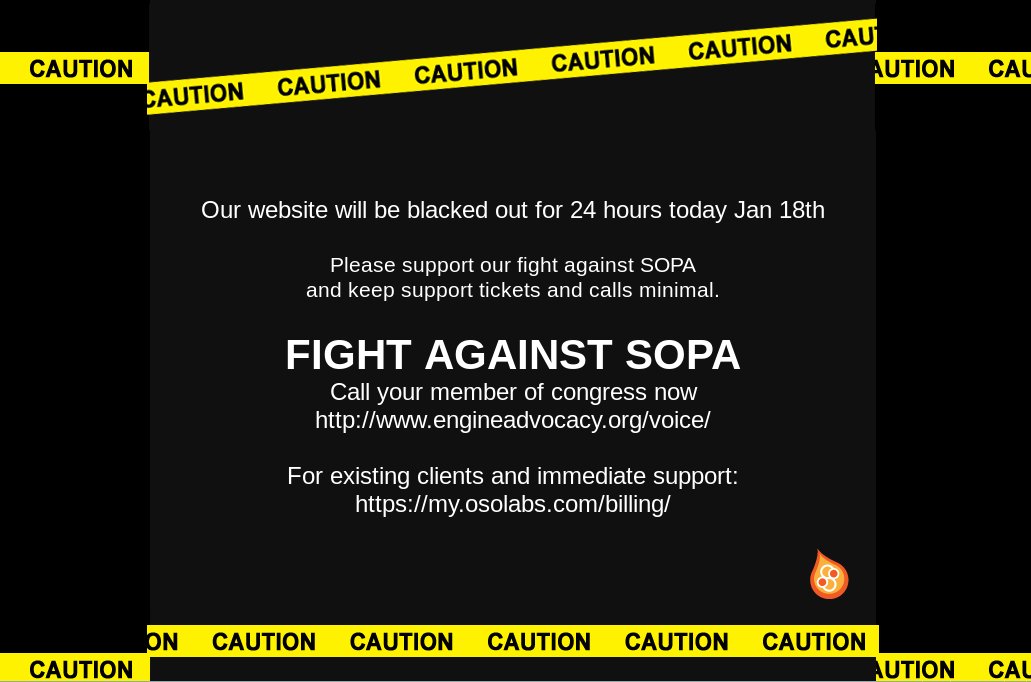 Fedora Project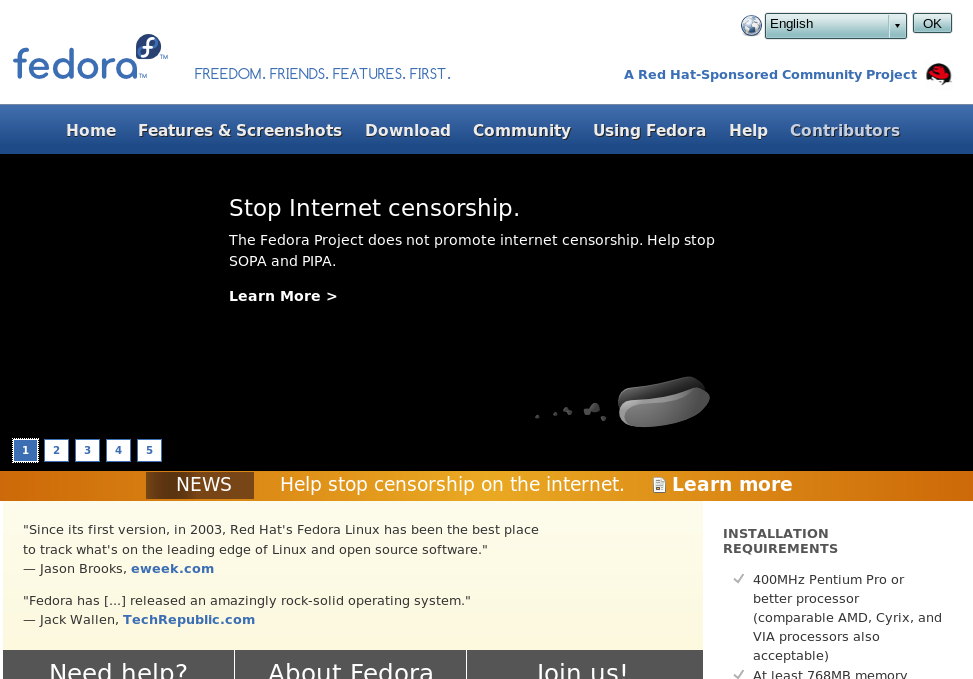 nwLinux
SecurityKISS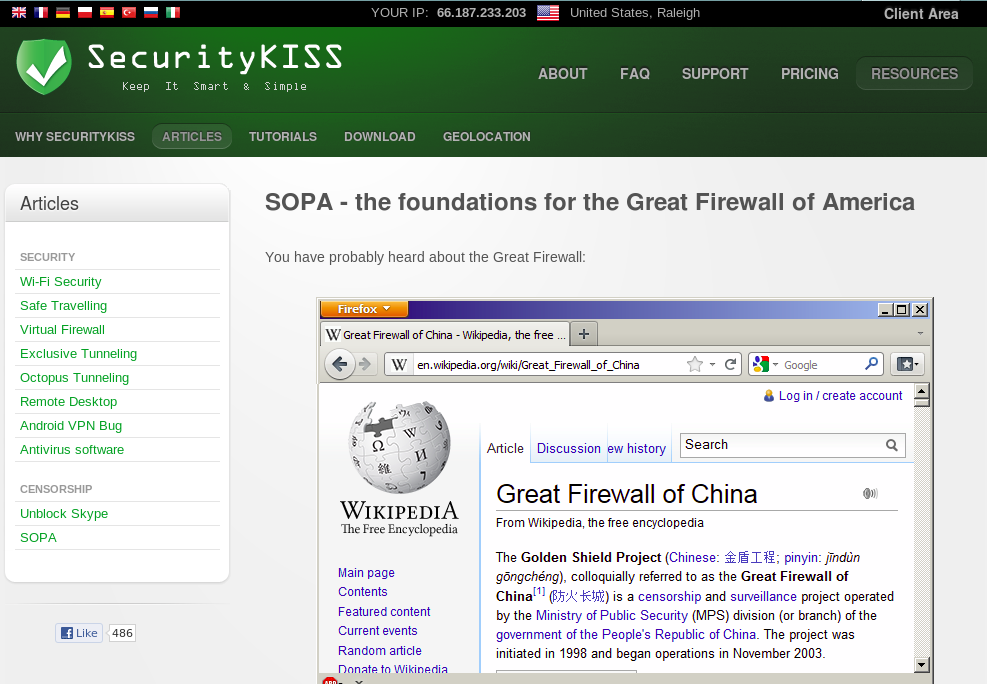 Backwoods Home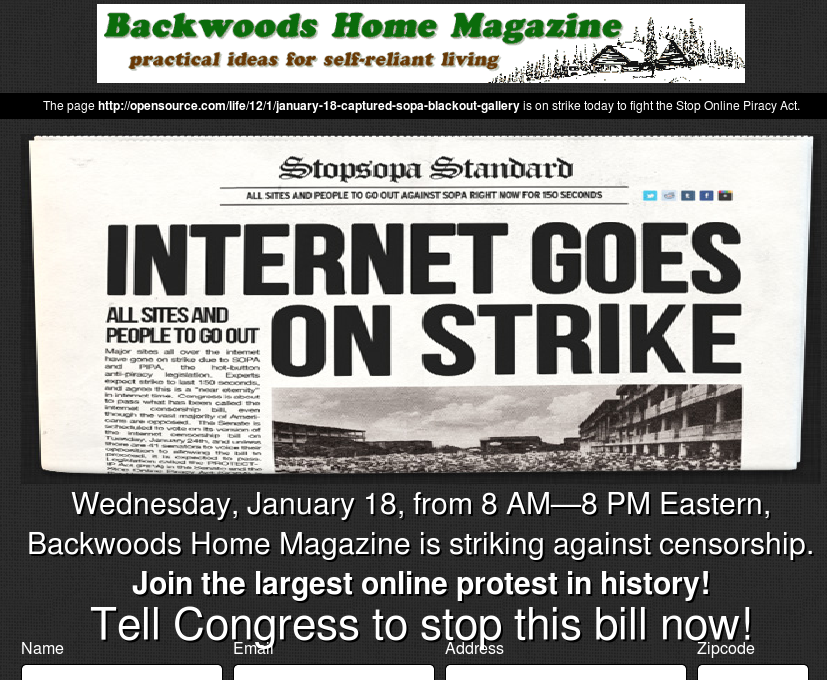 Rackspace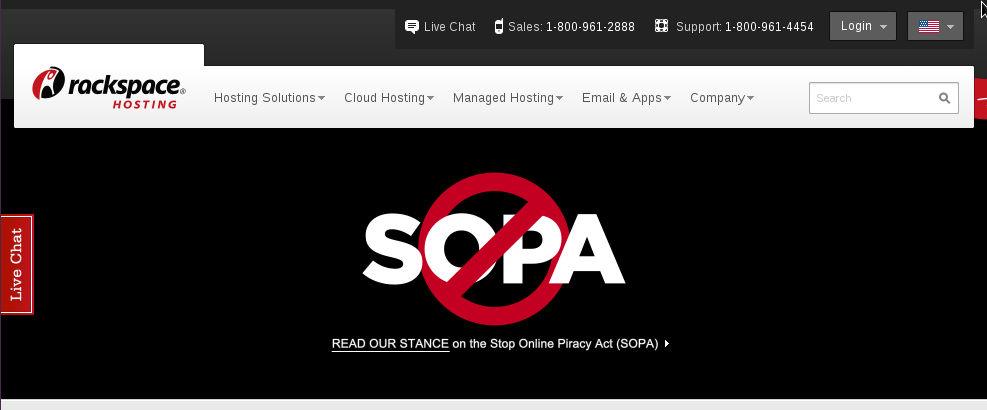 Metal Archives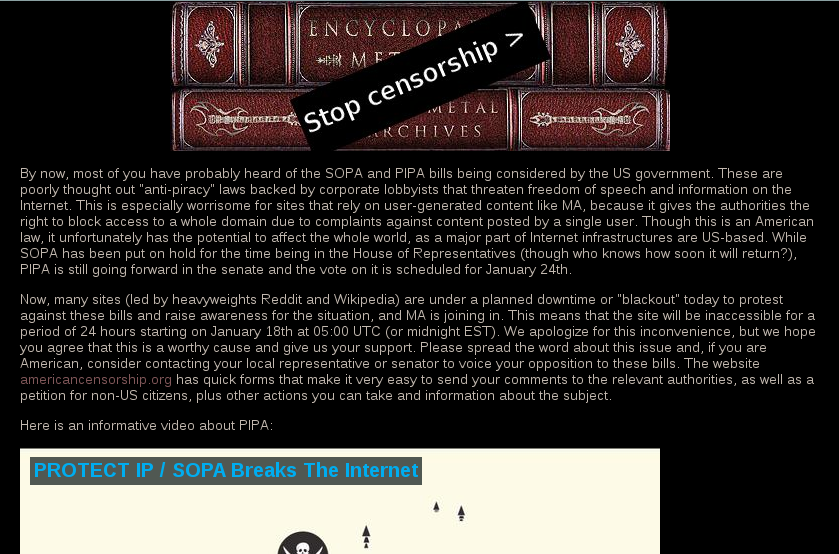 Girls with Slingshots
Nedroid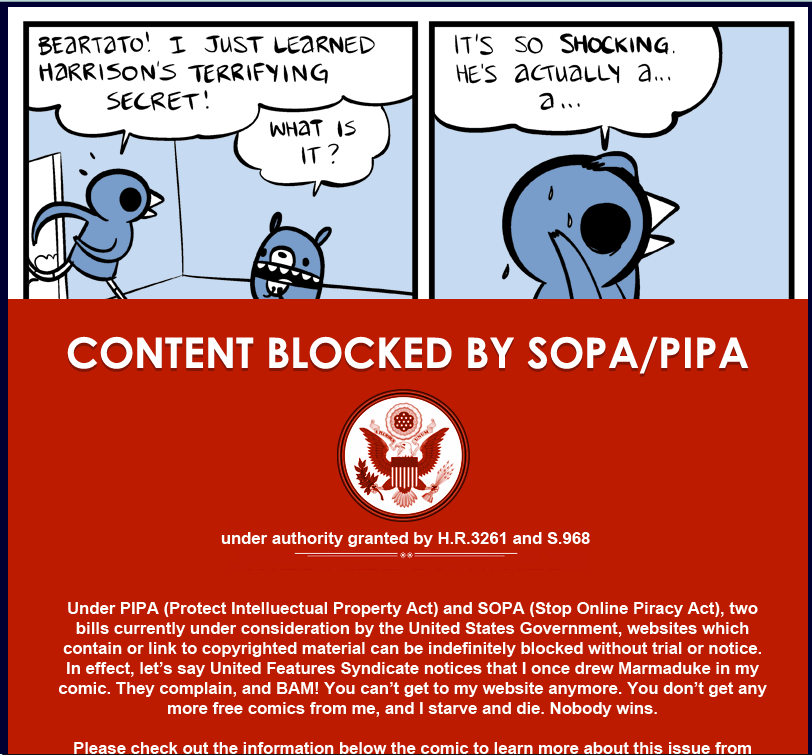 Something Positive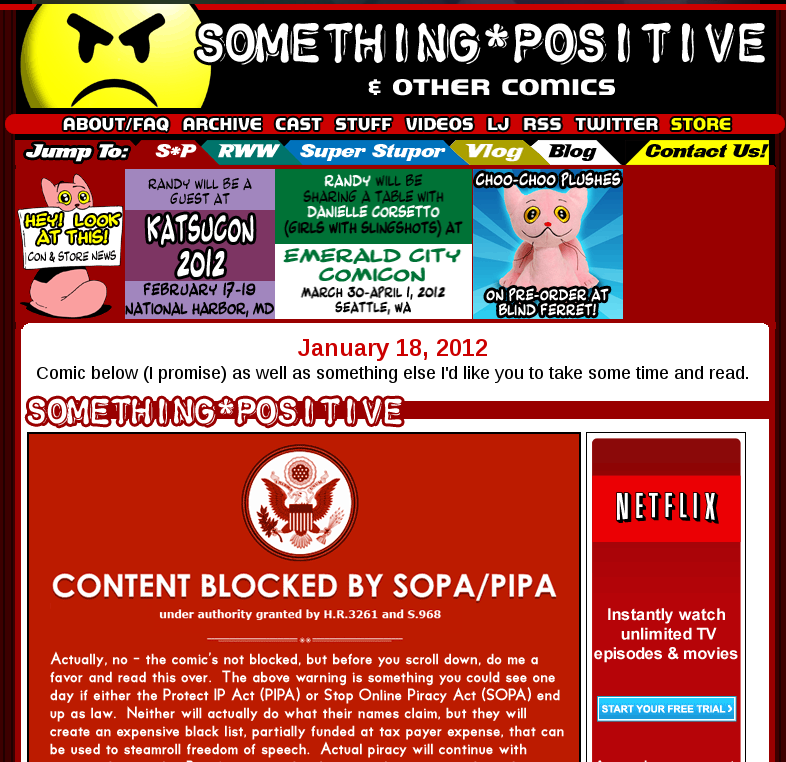 Fresh Ports

Tor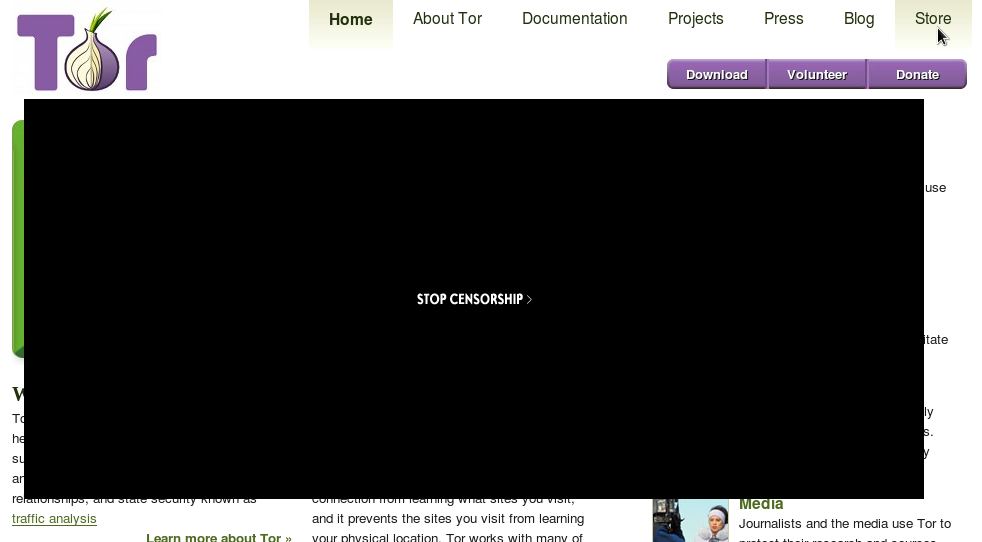 MoveOn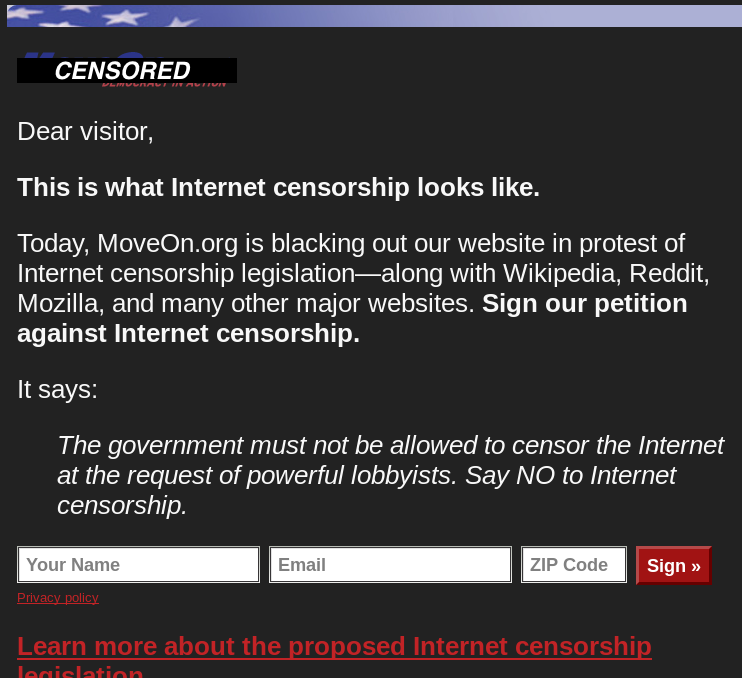 Creative Commons
Steve Jackson Games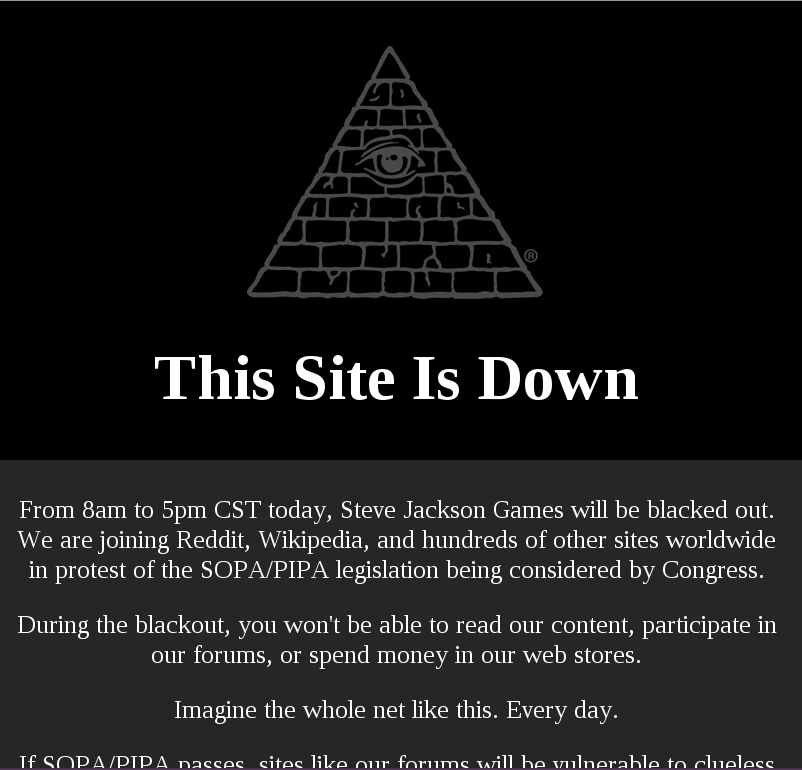 MAKE, CRAFT, and MakerShed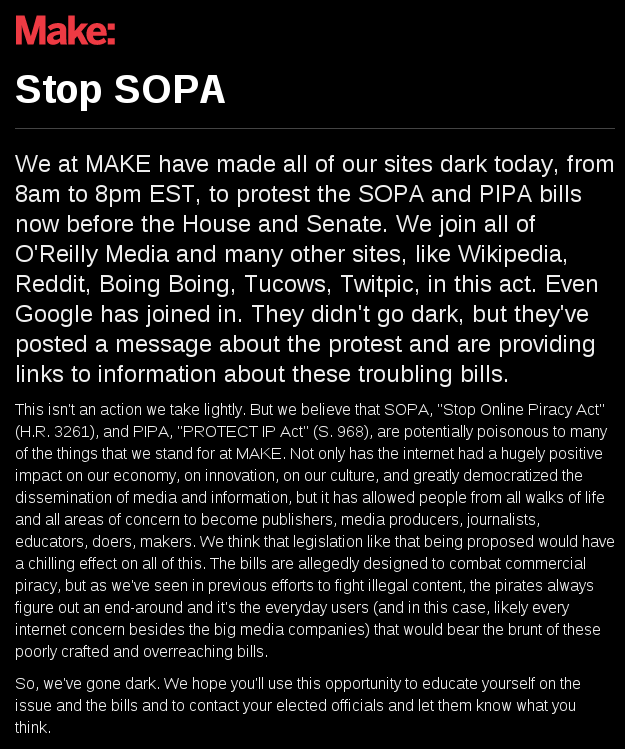 AdaFruit
Arduino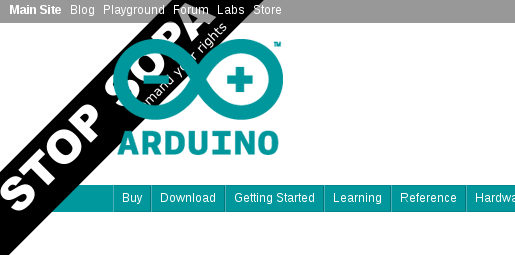 XDA Developers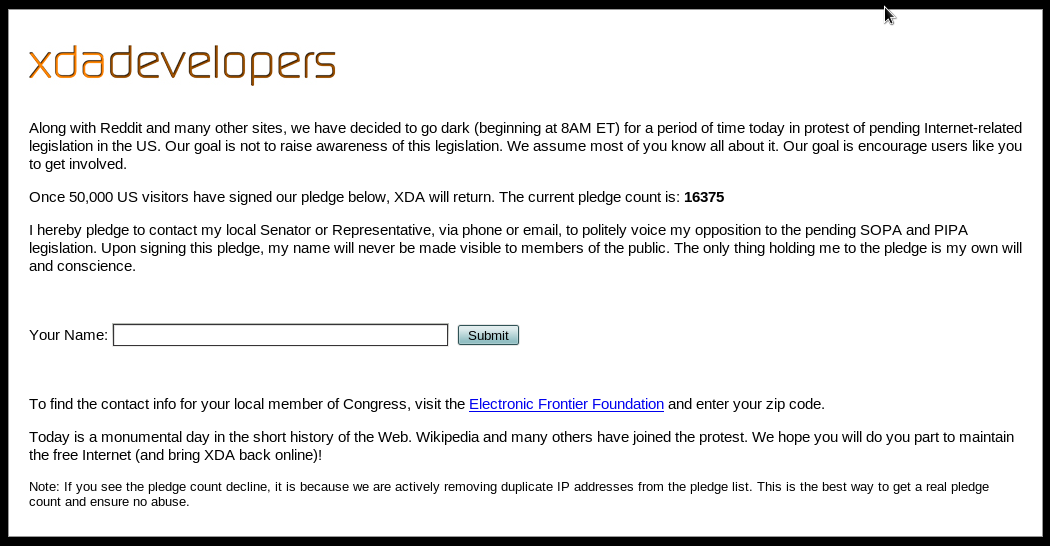 InnWIKItion and Socialistes d'Albal

Network1.net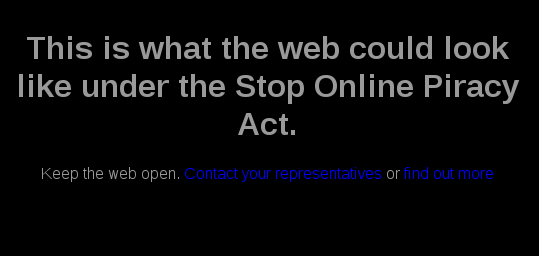 DistroWatch

I Can Has Cheezburger
WIRED
Internet Archive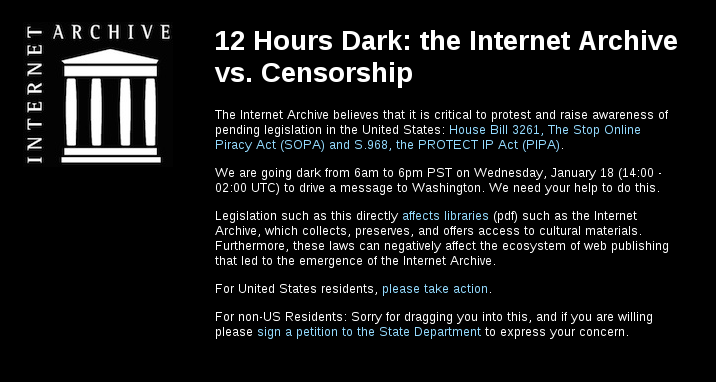 OpenCongress
Tucows
Black Phoenix Alchemy Lab
The Real Paul Jones
Daniel Solis
NameCheap
DotSub

TechCrunch
Identi.ca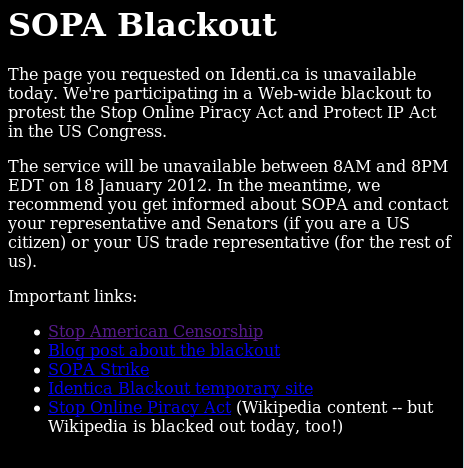 2600
2600 has sliding text. The full content reads:
2600 is unavailable. We've joined a 24 hour darkness campaign in protest of bills like SOPA and PIPA. Such bills could make sites like ours permanently dark. You may have heard that the battle is won, that SOPA and PIPA have no chance of passage. Don't be misled.
Your actions and awareness have already made a HUGE difference, but bills like these will always be around in every corner of the globe, waiting for the net community to let down its guard.
This show of solidarity is only one way to demonstrate our power and the willingness of people to stand together. Thanks for being a part of it by reading. Please learn more at this site. To join the protest, visit here. To contact your elected representative, go to https://blacklists.eff.org
A Day Without Takei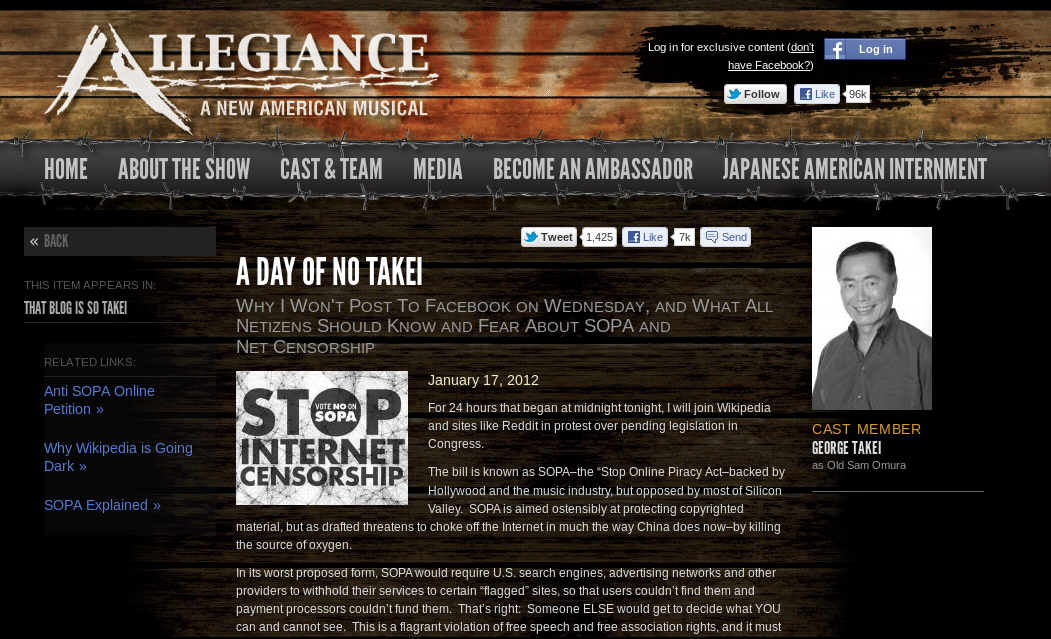 Free Internet Press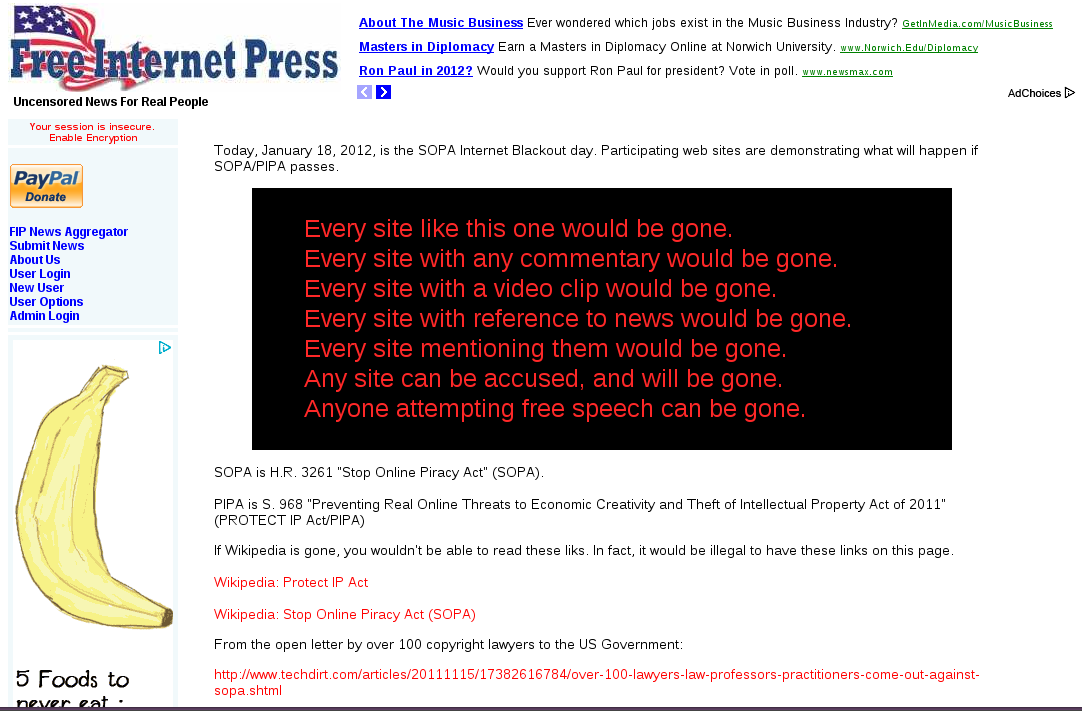 Red 5 Studios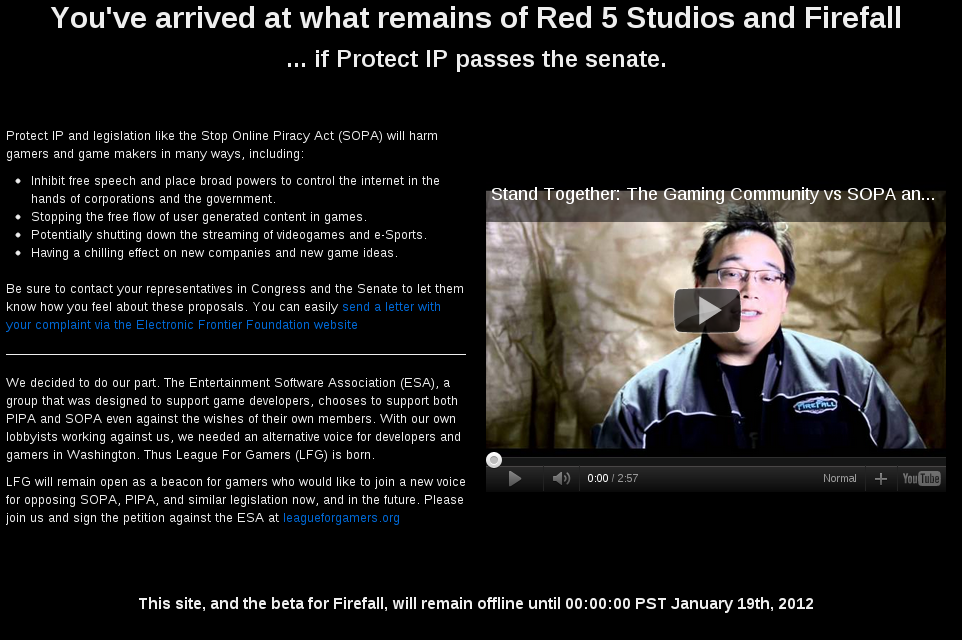 Major League Gaming

Peter Gabriel, Real World Studios, and related sites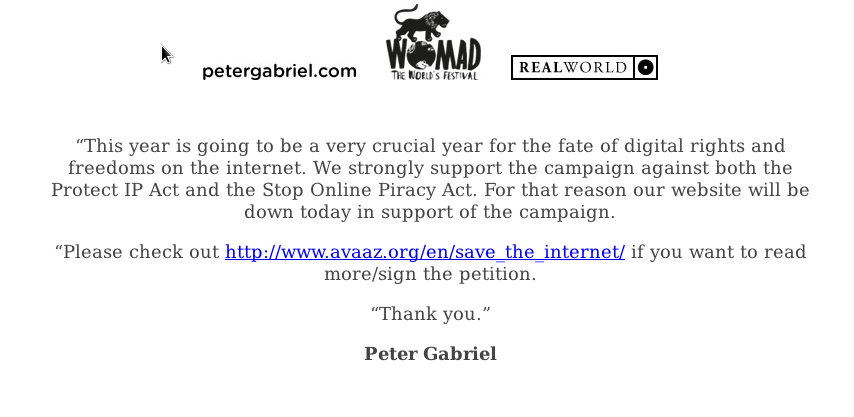 The page started getting slow to load for some folks after 66 images, so we started a second page. Continue there!
Ruth Suehle is the community leadership manager for Red Hat's Open Source and Standards team. She's co-author of Raspberry Pi Hacks (O'Reilly, December 2013) and a senior editor at GeekMom, a site for those who find their joy in both geekery and parenting.

This work is licensed under a Creative Commons Attribution-Share Alike 3.0 Unported License.