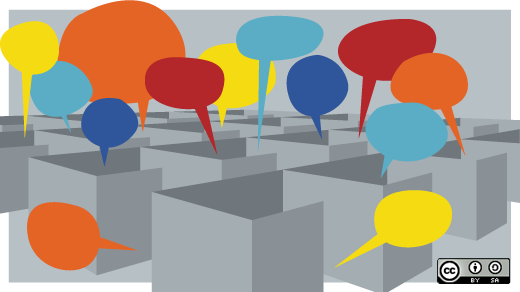 Chat has changed a lot over the years. It plays a vital role in communicating and collaborating. I remember using ICQ—do you remember that annoying sound when someone messaged you? Uh-Oh!
While the underlying technology and protocols haven't seen much change, the tools we use have certainly come and gone. The introduction of micro-blogging has seen chat move out of the chat room to highly-visable on platforms like Gmail and Salesforce. But we're curious...
Which tool is your go-to chat preference? If you could only pick one, even though we know many of you use more than one, which would it be? Tell us what you use and why.
Jason Hibbets is a Principal Program Manager at Red Hat with the Digital Communities team. He works with the Enable Architect, Enable Sysadmin, Enterprisers Project, and Opensource.com community publications.

This work is licensed under a Creative Commons Attribution-Share Alike 3.0 Unported License.