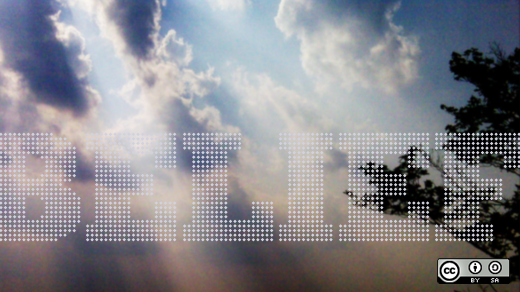 Belief in a more collaborative process. Perseverence to make things better. Shared knowledge and access for all. These are the things that come to mind when I think about the work the e-NABLE community is doing.
Though they're on a trajectory without a clear future, their vision is crystal. To share what they've created with the world and allow the natural course of innovation and invention to change lives—without the obstacles of patents and the barriers of cost.
Their creation? A mechanical hand device, made to function as close as possible to how a hand should, from raw and 3D printed materials, for less than $100 and closer to $50. 
Jen Owen, a core member of the now 500+ e-NABLE community, shares with me the story behind this touching and powerful tale of a community of makers, designers, researchers, and users who have decided one thing for sure: the design files and processes for making this prosthetic hand are available to anyone with a will, a way, and a need. Like, Peregrine Hawthorn, who's Talon hand brought a crowd of 4,000 Intel conference-goers to their feet last year.
Read on in this interview with Jen Owen.
Jen, you've been on the front lines of this unfolding story and growing community. Tell me how it all got started.
Everything originated from a partnership between a maker, Ivan Owen (my husband), and a guy who cut off four of his fingers in a woodworking accident, Richard Van As. Ivan had made a mechanical prop hand and put it up on YouTube. Richard, looking for a suitable replacement but finding the outrageous cost of replacing fingers ($10,000!), saw his YouTube video and contacted him about working together to make the prop into a functional design and hand. They worked on a prototype for a year.
After they completed the design, they were approached by the mother of a young boy in South Africa that was born with no fingers. Realizing that what they had made was something that could potentially help hundreds or thousands of others, they decided to make the design available to anyone and everyone with a need.
But to backtrack a bit, Ivan lives in the United States and Richard lives in South Africa. When they were first prototyping together they were doing so over Skype and email. They'd send sketches and designs back and forth and use Erector sets and various hardware that they could find to create their designs. Neither of them had ever set eyes on a 3D printer! It would take hours or days, and sometimes weeks, to get anything accomplished due to time differences and shipping things across the globe through the mail.
How did they get to 3D printing?
In November 2012, Ivan flew to South Africa to meet Richard in-person and to create a mechanical hand (made of aluminum and nylong cording) for a little boy born without fingers named Liam. Though the hand worked, Ivan and Richard knew it would be hard to keep up with how fast a 5 year old would outgrow it. So, when Ivan got home to the U.S., one of his co-workers suggested he look into 3D printing; Ivan emailed Makerbot and the company donated two printers so the guys could collaborate on a new prototype.
The process became almost instantaneous instead of long, ardious cycles. Ivan could script their ideas, email them to Richard, and Richard could 3D print it. He'd then test the verison with Liam, the little boy. Finally, he'd send feedback for needed changes.
What did they decide to do with the design?
They decided not to patent the design and not to sell the design to a company who would just turn around and sell it to people who needed it for hundreds and possibly thousands of dollars. They wanted to publish the design in the open, and their hope was that people could make a hand that worked for less than $100.
Their work got some media attention and a lot of people started volunteering their time, skills, and 3D printers to help make hands for people. Jon Schull, a professor at the Rochester Institute of Technology (RIT), noticed and got on board. He helped create the e-NABLE community, and over the past year it has grown from a few 3D printing enthusiasts to a group of makers, designers, researchers, and users who are taking design ideas and materials, modifying them, and sharing them back with the community. A truly open source process!
3D printing has made this hand design possible and a reality. 3D printing has made it possible for two guys, two makers, who worked in their garages for a year on a design to grow into a community of 500+ people.
Where can we find the designs?
Current design files are listed on the website and on Thingiverse under individual designer's names and accounts. We are working on getting a centralized group account so that people can go to one location and discover the files they would like to test and print. Ideally, we'd like to offer a sort of mix and match shop where a user can choose the hand style they want to test out (to fit their hand shape) and pair it with a forearm design (to fit their arm shape).
How many designs are there?
There are currently 4 designs available with new versions being tweaked every day. We have some interesting names for them: Talon, Roth, Cyborg Beast, and a hybrid called the Talon Beast.
The original 3D printed hand that Ivan Owen and Richard Van As created is called the Robohand. Richard continues to create and sell the Robohand, while Ivan now works with the e-NABLE group to collaborate and on new, more user-friendly designs. The e-NABLE group's goal is to refine the design to be more functional and comfortable, and easier to assemble. Also, they want to make the design files open source for others to use, improve on, and give back to the community.
Who is jumping in to help out?
The community is growing by leaps and bounds. There are professors and hand specialists from Creighton University. There are professors and a team of college students from the University of Milwaukee who are working on creating new versions of these designs. They built a hand for a little boy named Karuna.
We have 3rd generation prosthetists, high school robotics students, parents of children who were born with no fingers, 3D printer maker companies, mechanical and industrial designers, CAD specialists, Occupational Therapists, other medical professionals, garage tinkerers, members of online 3D printer groups, 3D artists, graphic designers, and a whole lot of other people with vaulable skills and knowledge who just want to help in any way they can!
What projects are happening right now?
A member is refining his design of a two finger and thumb version for a little boy in Greece who doesn't appear to have enough of a wrist to make any of the current 5 fingered designs work for him. This could end up being another design for children with similiar needs who lack the wrist strength to pull the five cables of the fingers tightly. A couple of other members are working on a design for children who have no palm or wrist at all.
Some members are working on the angle of the thumb position to make it function more like a real thumb in tandum with fingers when grasping and handling objects.
Another member is creating a tutorial to help people understand and use the STL files in design programs.
Other members are working on:
getting instructional video tutorials created for each hand design
color coding our map of volunteers
creating documents to track those in need of hands and matching them with volunteers who want to print and help
making the designs parametric so that people can just simply use a program to enter the measurements of someone's hand and the software will scale it up or down for them
A whole lot of work is happening, and they are all doing this as a donation of their free time. It's incredible.
Who is benefiting most from this work?
People spend countless hours of their free time on creating designs, test printing, and making these devices for children. They will tell you that they have found a lot of joy and a renewed desire to make a difference in the world—and that the reason they are working on this project is because it feels wonderful to contribute to helping to improve someone's life.
Frankie Flood, a maker and member of the community, shared his thoughts on this question in a blog post. See a the hand he helped come to fruition for a little girl named Shea.
The end users will tell you they are the ones benefiting the most because they can ride their bikes, hold onto their back packs, carry two things at once, and play like other children with two fully functional hands. They have a new sense of self confidence amongst their peers.
But, in the end, everyone is benefiting. One of my favorite quotes comes from Margaret Mead:
"Never doubt that a small group of thoughtful, committed citizens can change the world. Indeed, it is the only thing that ever has."
---
View the complete collection of Open Hardware Week articles.
Jen leads a team of community managers for the Digital Communities team at Red Hat. She lives in Raleigh with her husband and daughters, June and Jewel.

This work is licensed under a Creative Commons Attribution-Share Alike 4.0 International License.