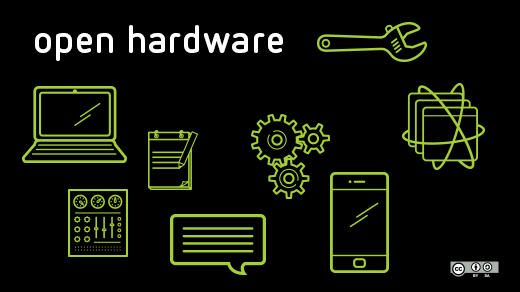 Complete list of Open Hardware Week articles
Check out the complete list of Open Hardware Week articles, read the ones you're most interested in, then let us know on Twitter or Facebook which ones you liked the most and why. You can also take the full reading list to go by downloading our free eBook of our Open Hardware Week articles.

When you see this image on an article, it is part of our full list of Open Hardware Week stories. Share with friends at #oshweek.
---
There has been a steady stream of open hardware stories in the news over the past year, but lately that stream has become an ocean. This is truly an exciting time for makers and consumers.
Raspberry Pi and Arduino boards are sold for reasonable prices, allowing almost anyone with a project and plan to make the things they may have only daydreamed about before in an afternoon. Hackerspaces, where kids and adults collaborate on hardware projects, have found a place in small towns and large cities alike across the globe. And, 3D printing is changing lives—like that of Shea Stollenwerk who was born without fingers but has brand new, bright pink ones now!

Photo by Frankie Flood
In a recent article, The Cornerstones of the Hardware Revolution, reporter Liam Boogar notes:
The "Hardware Revolution," the idea that, like the software revolution 10 years ago, the cost of building a hardware company will approach zero, is well on its way.
Open hardware news from around the web
Past articles on Opensource.com
Image from SparkFun Electronics
Other great open hardware events that happened in 2014:
Jen leads a team of community managers for the Digital Communities team at Red Hat. She lives in Raleigh with her husband and daughters, June and Jewel.

This work is licensed under a Creative Commons Attribution-Share Alike 4.0 International License.