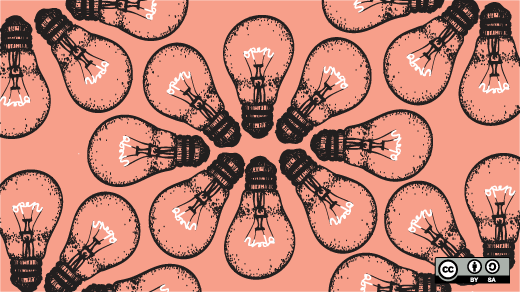 If you haven't heard, science has been experiencing some issues. Though most scientists believe in the ideals of openness, transparency, and reproducibility, the reality is that the incentive structure of academic research encourages exactly the opposite. So, scientists have a stronger professional incentive to get results published than to get them right. To make things worse, many scientists are stuck with outdated and closed source tools that aren't up to the task of managing their increasingly complicated workflows.
At the Center for Open Science (COS), we're leveraging open source to tackle these problems. We're a mission-driven non-profit, but we operate at the pace of a for-profit. We move fast, we rapidly prototype, we iterate, and we're not afraid to throw it all away and start over. And, we believe that open source developers can help reform science. With help from the open source community, we're building free and open tools to make research more efficient. And we're developing tools to nudge scientific incentives—realigning the academic reward structure with scientists' values.
One of our core principles in this mission for a more open science is the belief that "openness is inclusivity." Despite open and inclusive ideals, science is still a pretty closed and exclusive system. A small group of researchers at the top institutions around the world get the majority of funding, most results (despite often being publicly funded!) end up being published in prestigious closed journals which many researchers (and the public!) around the world cannot access, and altogether the business operates more like a club than a community. We've seen the value that an inclusive approach has brought to the Python community, and we think science can benefit from such an approach.  We aim to model these values of openness and inclusivity in the software we develop, the community efforts we foster, the metascience research we organize, and the team that we build.
Our flagship technology project is the Open Science Framework (OSF), a web platform for sharing, connecting, and streamlining scientific workflows. We recently rolled out a flexible add-on system that allows us to integrate any web service with an API with the OSF. Anyone with an interest in web development can build an add-on. Our (awesome) interns, who sometimes join us with little web development experience, regularly put together working prototypes on the order of weeks. We also contribute to a range of open source libraries, including PyDocX, a tool for converting proprietary Word documents to HTML and LaTeX; OSF SciNet, a browser extension for crowd-sourcing the collection of academic citation data; and the Modular File Renderer, a pluggable system for displaying and exporting scientific documents on the web.
In a little more than a year, we've been able to raise around $11M USD to fuel this mission of making science more open. Most of our funding goes toward staffing, and most of our staff are software developers. Our developers live and breathe open source software, and for people like us, working at COS is a dream job: we get to spend all our time writing free and open software. And even though we're a non-profit, we offer competitive salaries and benefits so that we can assemble the right team for the job. There is also a healthy, active, and proportionally large mix of regular tech meetups (e.g. Central Virginia Javascript Enthusiasts) where we are based, in beautiful Charlottesville, Virginia.
So, what comes next? We've built a highly flexible research management platform in the form of the Open Science Framework, and we're excited about the OSF to power a variety of research tools. We're building tools for creating journals, managing conferences, and reviewing grants, all based on the OSF. And we're developing a distributed system for research data based on the BitTorrent protocol. Check out our list of active projects to learn more.
View the complete collection of stories for Open Science Week.
Josh Carp | Josh is a software developer at the Center for Open Science, a non-profit technology startup working at the intersection between open source and open science. He earned his PhD in Cognitive Neuroscience in 2013, with a focus on research methodology and reproducibility. In his free time, he enjoys hacking on open-source Python libraries.

This work is licensed under a Creative Commons Attribution-Share Alike 4.0 International License.