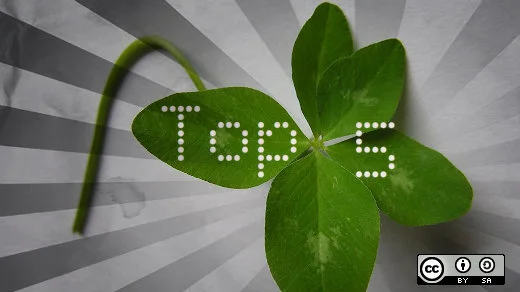 In this week's Top 5 articles of the week, we highlight a My Open Source Story, open source LEGO projects, a story of 3D animation and movie-making, ownCloud favorites, and practical uses for LibreOffice.
Top 5 articles of the week
5. Finding the right tool for the job
A story from our My Open Source Story series from Pete Savage on why open source solutions might not always be the tools we want, but are the tools we need.
4. 8 projects with LEGO: plastic bricks meet open source
If you're a fan of LEGOs, like many others around the world, check out these open source projects to take your LEGO creations to the next level.
3. Teaching teens 3D animation with Blender
3Dami is a group that introduces digital art to pre-university students. Director and founder for 3Dami, Tom Haines, gives an interview about using Blender to teach the animated movie-making process to teens.
2. 6 creative ways to use ownCloud
This is a great list of some favorite uses for ownCloud, an open source self-hosted storage platform, from Jos Poortvliet, the community manager at ownCloud, and a self-described people person, technology enthusiast, and all-things-open evangelist.
1. 6 useful LibreOffice extensions
If you're a LibreOffice user, or have been interested in this office suite from the sidelines, check out these six practical add-ons for more great uses of LibreOffice.
Jen leads a team of community managers for the Digital Communities team at Red Hat. She lives in Raleigh with her husband and daughters, June and Jewel.

This work is licensed under a Creative Commons Attribution-Share Alike 4.0 International License.