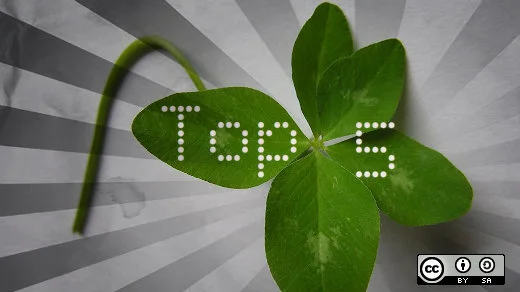 Welcome to the Opensource.com Weekly Top 5!
Do you want to know how the magic happens? It's not rocket science of course, but I thought you might like to know how I make the Weekly Top 5 video and article for you every week.
Every Friday, I sit down at my desk, check out the stats and chatter on the articles we published this week, then choose the five best ones to share with you. I type up the article, make a few tweaks, then head over to a vacant meeting room at Red Hat Tower to record the video. Then, I head back to my desk, send the preview video to Alex for social media, and add the full length video to this article. Voila! It's ready for you, dear reader. Enjoy.
Top 5 articles of the week
Gene Kim writes this insightful article on what an organization looks like that has fully adopted organizational learning as a method for implementing better cooraperation and communications between development and operations teams. Check out this excellent read by the author of The Phoenix Project: A Novel About IT, DevOps, and Helping Your Business Win.
Do you remember what it was like when you first started out in open source? Noel Peatfield asked a group of developers for our Beginners to Open Source series to recount what it was like for them and what promoted them to start contributing to open source in the first place.
This is an interview by Jason Baker of Slava Akhmechet, the founder of RethinkDB—the company with the same name as the open source project RethinkDB, an open source database with a specific purpose: serving data to realtime applications, whether those applications are video game backends, financial tools, or analytics suites. Learn more about how the choice of database has enormous implications for scalability, performance, and how the data itself can be queried, in this interview.
Blockly is an open source library and the engine running many of the online tools used to introduce programming to people of all ages. In this article, Luis Ibanez interviews Neil Fraser from the Blockly developer team about how he got started at Google and what it's like to work with groups like Code.org.
Blowing it out of the water this week is Joshua Holm's article of five Linux distributions designed to put all the programs you need for computer repair or backup/restoration in one convenient place. Many of them even have customized user interfaces to make the software easier to use. Check out: Clonezilla Live, Rescatux, Redo Backup & Recovery, SystemRescueCD, and Trinity Rescue Kit.
Jen leads a team of community managers for the Digital Communities team at Red Hat. She lives in Raleigh with her husband and daughters, June and Jewel.

This work is licensed under a Creative Commons Attribution-Share Alike 4.0 International License.