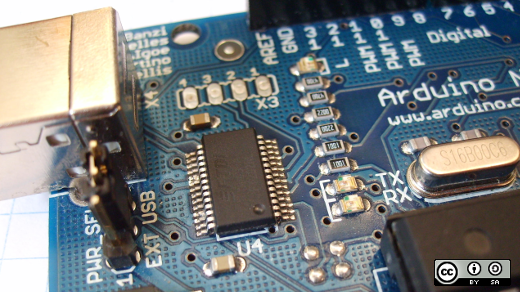 What is an Arduino? Maybe you've heard of it, or seen a project built with one. But what is that little piece of open hardware, and what exactly does it do?
At Opensource.com, we want to provide information way that allows others pass it around and share it with others. So, we created a new resource page which gently introduces Arduino, an open source platform for learning about and experimenting with open hardware and electronics.
If you're thinking of getting started with a new hobby, it might be worth checking out to see if the Arduino is the right project for you. In addition to answering the basic question of what an Arduino is, we also answer a few more, including:
What makes up an Arduino?
How do I program an Arduino?
What can I build with an Arduino?
Take a look. Share it with friends, family, and colleagues. And be sure to let us know if we missed something, or there is a way we can improve it.
Opensource.com publishes stories about creating, adopting, and sharing open source solutions. Follow us on Twitter @opensourceway.

This work is licensed under a Creative Commons Attribution-Share Alike 4.0 International License.