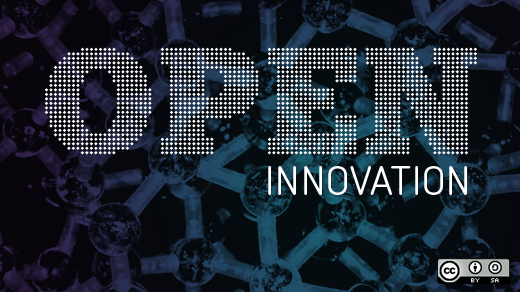 A design competition for Elon Musk's revolutionary open source Hyperloop transportation concept will take place in 2016, the SpaceX CEO and founder announced last month.
Musk dubbed his idea for a 'fifth mode' of transportation (after planes, trains, boats, and automobiles) the Hyperloop in his initial 2012 remarks. Then, in 2013 he released a 58-page white paper chock-full of details. In it, Musk describes and diagrams many of the Hyperloop's components and ancillary systems.
Musk says the new transportation service will be best served between high-traffic city pairs no more than 900 miles apart. Musk sees opportunity in this range, as traditional airplane transportation is inefficient and cumbersome. The initial design of the Hyperloop calls for capsules carrying the human cargo to be sent through steel tubes with a near-vacuum atmosphere to their destination.
Musk plans for the Hyperloop pods to travel at a maximum speed of around 760 MPH, with an average speed almost twice that of an airplane's, allowing overall transit times to be lower between source and destination. He compares a four hour, 30 minute drive between San Francisco and Los Angeles to a 30 minute Hyperloop trip between the same cities. Since the Hyperloop will be 100% solar-powered, there are carbon savings as well.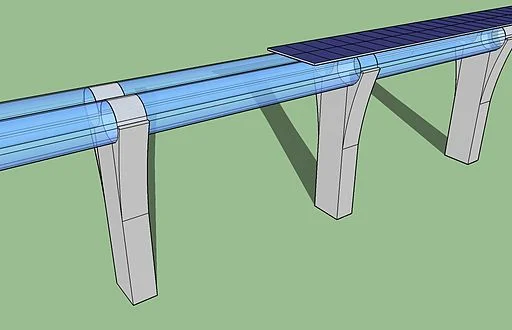 Image by Edit1306 (own work) CC BY-SA 3.0, via Wikimedia Commons
Fielding questions on Twitter after the announcement, Musk remarked that he doesn't like patents and will open source the whole thing. There are unanswered questions as to how exactly SpaceX and Musk will approach open sourcing everything about the project, but so far all of the release documents are in the public domain without a specific license.
Earlier this year the public learned about the next step of building and open sourcing the Hyperloop. In June, SpaceX announced a design competition for arguably the most important Hyperloop component: the pod carrying human cargo. SpaceX's stated goal for the competition is to "accelerate development of prototype and encourage student innovation."
Aimed at college students and potential companies wanting to make the Hyperloop a reality, the 12-month design competition finishes in June 2016 and will include detailed presentations and technical questions answered by every team. The competition will culminate in selected design teams constructing half-scale Hyperloop pods to be tested on a track in California provided by SpaceX.
Hopefully open source for SpaceX will mean making all of the design documents, test data, and software written available to public view and incorporating feedback from the anyone for improvement. Since SpaceX does not actually plan to build the entire Hyperloop, it remains to be seen whether the Hyperloop will continue to see an open source development model.
The Hyperloop project is just another example of open source beyond code. Specifically stated in the competition brief, not all contributors must construct entire pods. In true community-driven, open source style, there remains plenty of room for individual contributors to contribute as much or as little as they would like toward the overall design. The best ideas can come from anyone, and those contributors interested in Hyperloop design will learn more in August when SpaceX will share more detail regarding the competition.
Of particular interest to the competition are companies that are interested in fulfilling Musk's vision. With all his time spent between SpaceX and Tesla Motors, Musk stated he does not have plans to make the Hyperloop a reality. SpaceX openly welcomes companies to the competition in hopes of spurring interest in designs that may be brought to market and showcasing student talent.
Open
Science
A collection of articles on the topic of open source software, tools, hardware, philosophies, and more in science.
Hi! I'm a software engineer at Red Hat. I've seen what the open source development model is capable of, and I believe in it for more than just code. I would love to hear from Opensource.com readers, and I welcome your feedback!

This work is licensed under a Creative Commons Attribution-Share Alike 4.0 International License.