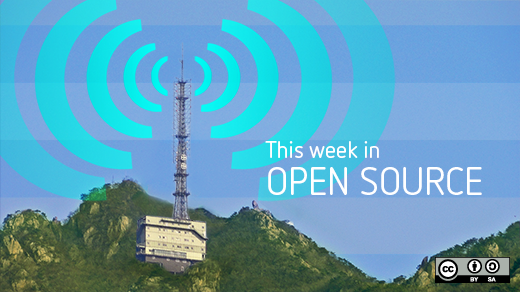 In this week's edition of our open source news roundup, we take a look at the Linux Foundation's new security badge program, Raspberry Pi success, a new tool from the White House administration, and more open source news!
Open source news roundup for August 22 - 29, 2015
Linux Foundation launches security-focused badge program
LinuxCon and CloudOpen took place last week, where the Linux Foundation's Core Infrastructure Initiative (CII) announced a new Badge Program that focuses on security. If you are interested in a Best Practices Badge for your open source project, start by answering the questionnaire. The CII is also seeking input from the "open source community on the guidelines to be used for determining the stability, security, and quality of open-source software." To review the first draft, go to their Github page, and to make changes, submit a pull request. For more information on the new Badge Program, visit the website.
Raspberry Pi success beyond imagination
Mark Pesce writes for The Register about how the Raspberry Pi has succeeded in ways its makers could not have imagined. And kids are the main drivers of the success—even kids who don't want to code, but who want to solve problems.
In his article, Pesce quotes an eleven year old girl: "Grandpa is getting pretty old. Out there all alone on that farm, he has no one to look in on him, just to see if he's ok. He'll use the landline, but he's beyond of the range of mobile, and he's never been really great with computers. No Skype or emails. Grandpa does have Internet. So I built this for him. I can bring up a web browser, and take photos inside Grandpa's house. Has he moved his coffee cup today? Is the telly on? At least then we'll know he's okay. And I can even type messages"
New open source app from White House
Davey Alba covers news for Wired about a new tool revealed by the White House; it is a map that visualizes government community-based initiatives across the US. The tool shows initiatives like My Brother's Keeper, Climate Action Champions, and Promise Zones. Built in the open, with more than 15 agencies, the source code is available on GitHub. They invite data enthusiasts to make use of the map.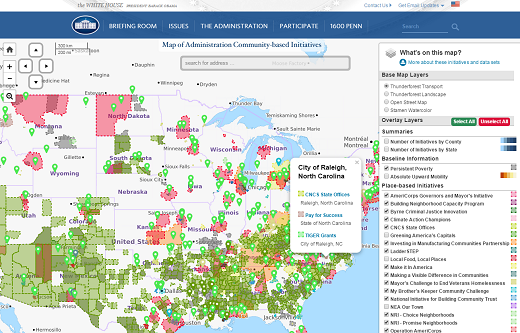 3D printed prosthetic hand wins UK James Dyson Award
Open Bionics, a startup from Bristol, England, won the James Dyson Award for their 3D-printed prosthetic hand, Dextrus.
"Because the hand is 3D printed, each one can be modelled specifically for its wearer." Printing takes approximately 40 hours, and the cost is a fraction of that of traditional prosthetics. A finished hand will sell for less than $1,570 USD, and even less if made using open source plans and instructions.
Joel Gibbard, founder of Open Bionics, says the Dextrus design is in its 11th iteration and will become available in 2016.
Cutting-edge astrophysics research with MESA
MESA (Modules for Experiments in Stellar Astrophysics) is one of the best tools for studying the science of stars, and it's been open source since its creation 10 years ago. At the University of California, three dozen astrophysicists gathered for MESA Summer School, organized by the campus's Kavli Institute for Theoretical Physics (KITP).
Every year, topics at the summer school varies, but according to Frank Timmes, community building is the key to MESA's success. You can read the full story, by Julie Cohen, on the UC Santa Barbara news site.
In other news
Thanks, as always, to Opensource.com staff members and moderators for their help this week. Make sure to check out our event calendar, to see what's happening next week in open source.

This work is licensed under a Creative Commons Attribution-Share Alike 4.0 International License.