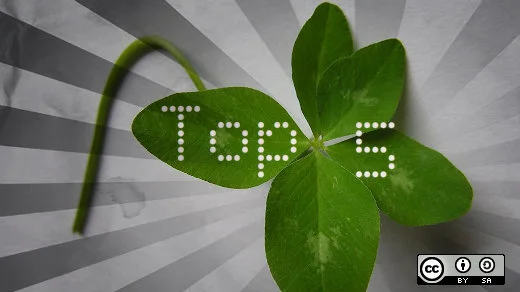 In our Top 5 articles this week: We interview ownCloud founder and CTO Frank Karlitschek, Jim Salter shares his Linux story, Grant Ingersoll gets us started on open source machine learning, we experiment with Docker on Raspberry Pi, and we imagine a future in which everyone can code.

Top 5 articles of the week
5. Get your own cloud and reclaim your data
ownCloud founder and CTO Frank Karlitschek talks encryption, privacy, and open source cloud in this interview with George Wike Huger.
4. A great time to be a Linux person
Sys admin and developer Jim Salter started out on Windows, but discovered the power of Linux as a consultant. Read more about his Linux Story from our series.

3. Getting started with open source machine learning
Grant Ingersoll writes about how machine learning is quickly becoming a critical skill for developers to enhance their applications and their careers, better understand data, and to help users be more effective.
2. Experimenting with Docker on a Raspberry Pi
Jason Baker shows us how the Raspberry Pi can be a great platform for learning about new technologies. He takes a look at running a Node.js application in Docker on the Raspberry Pi.
1. APIs, not apps: What the future will be like when everyone can code
Al Sweigart says the availability of open source software has created an avalanche of opportunities for the tech industry, and so will coding-capable consumers. He looks at areas where non-programmers can boost their productivity and improve the tech industry by learning to code.
Jen leads a team of community managers for the Digital Communities team at Red Hat. She lives in Raleigh with her husband and daughters, June and Jewel.

This work is licensed under a Creative Commons Attribution-Share Alike 4.0 International License.