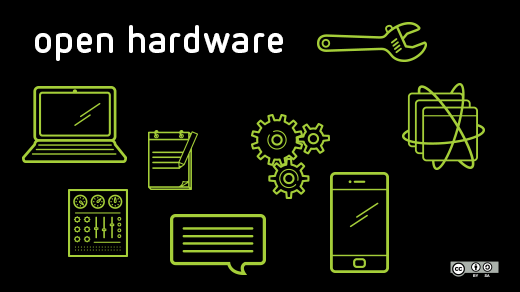 The world of architecture doesn't change as quickly as software, but architects are still finding new ways to share innovative designs and ideas.
The open source architecture movement aims to make architectural designs, drawings, 3D renderings, and documentation freely available for integration into other projects under open source licenses. It owes much of its growth to the growing popularity of the maker movement, DIY culture, 3D printing, and CNC machines, as well as support from architects like Alejandro Aravana.
I'll be the first to admit that there are not a lot of open source architectural elements right now, but I've put together a list of some of the most important projects.
Wikihouse
Wikihouse is an open source construction system that uses CNC machine-cut wood panels to build homes and other structures. It was created by a UK-based architectural group and has since expanded internationally.
Wikihouse provides sketchup and cutting files, along with some documentation about how to use the system. You can discuss Wikihouse in its community forum and ask for access to a Google Drive shared folder with more common resources. The system has already been used in the construction of houses, tea pavilions, micro-architecture, and more. The Wikihouse community encourages users to give back by sharing their projects.
Opendesk
Opendesk is a group of UK-based designers that share their furniture designs under a Creative Commons license. Their catalog includes different types of office furniture, including desks, cupboards, and chairs. Etsy, Google, Greenpeace, and others have already installed Opendesk furniture in their offices.
Opendesk shares its designs in multiple file formats, including cutting files for CNC machines. They also have a well-designed mounting instructions leaflet. The Opendesk catalog isn't huge, but all designs are of high-quality and have been carefully chosen and tested before being released.
AKER
AKER is a branch of Open Source Ecology that aims to develop urban agriculture and make it easy for every one to cultivate their own food. The portfolio consists of designs for CNC-cut plywood gardening equipment, beehives, chicken coops, and more. The AKER community openly discusses new designs in the official forum. The maintainers cleanly version their designs and store them on both GitHub and the project website. All designs come with a mounting construction leaflet and cutting files.
Elemental
Elemental is an architecture studio created by renowned Chilean architect Alejandro Arevana. He recently published AutoCAD DWG files for four of Elemental's public housing projects under Creative Commons licenses.
Arevana is known for his use of participatory design methods and the concept of an incremental house, a home that is finished by its inhabitants. His main objective is to educate Latin American builders on high-quality, low-budget construction methods. By providing the documentation and files, Arevana hopes his studio's know-how will spread widely and contribute to improved quality of public housing.
Paperhouses
Paperhouses publishes open source home projects designed by talented architects worldwide. Its aim is to popularize high-quality home designs and fight against the low quality of construction in many suburban areas. The designs are not site-specific and can be modified easily thanks to a flexible construction system. All project maps and drawings are available for PDF download, but only one includes a DXF file.
Conclusion
Open source architecture is an emerging field that is quite promising. Knowledge once reserved for a select group of architects is now available to all. Because architecture is all around us, why not make it better?
Some architects fear the transparency open source brings, but it wouldn't mean we don't need architects any more. Anyone can make a website, but that doesn't mean we don't need web developers. In the near future, more people could design high-quality architecture projects using open source architecture elements. This would free up our best architects to concentrate on more important tasks.
Founder of Bricks, the hub for open source architecture & collaborative design. Architect, photographer and web developer, I am interested in the ways open source can be used in architecture, urbanism and design. I am developing a platform to empower people to share their knowledge and get more creative thanks to online collaboration and collective intelligence.

This work is licensed under a Creative Commons Attribution-Share Alike 4.0 International License.