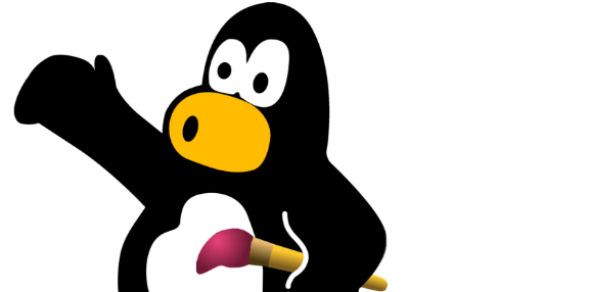 I work at a public library in the Washington DC area that offers 27 Linux stations to residents, seven days a week.
This town—Takoma Park, Maryland—is one of the most diverse in the nation, with more than 92 nationalities among its 17,700 residents. Once or twice a month, a new family moves to town, and half of the time they arrive from another country. Last month a Haitian family moved in: a mother and her 15-year old son Marcus and 7-year-old son Daniel.
I speak French so I was able to welcome them to the town. I gave them a tour of the library and computer center (where I work). The mother told me she was very eager to learn English so that she could find her first job. In Haiti, she was close to finishing her law degree. So, I started thinking about what I could do to help speed her towards that goal. In a moment, I realized that if I could supply her 15-year-old son with a Linux laptop, and they could both use it to learn English. They'd also be free of concerns about viruses.
My goal became getting him the nicest possible laptop I could find for $60. As it happens, I'm fond of the Dell Inspiron 9300 and 9400 series of laptops. These Core2Duo laptops with 17-inch screens were high-end ten years ago, so these days they sell for about $100 on eBay. If I was lucky, I could find one for $60. Luck came my way, and I bought one for $54 (with $8 for shipping) and wasted no time installing Linux Mint 17.3 XFCE.
Then, I worked on what to add to the laptop to help them learn English.
From the LibriVox website, I downloaded the free, public domain audio reading of Helen Keller's amazing autobiography, The Story of My Life, which is an excellent book that was first published in 1903. Then, I downloaded the text of the book (it's in the public domain) from Project Gutenberg and imported the text into Calibre, the free ebook reading software. Using my favorite Linux screencasting software, SimpleScreenRecorder, I married the text (in a large font) to the audio recording. I created the first 11 chapters of the book as video files in this way, and uploaded them to YouTube. I also copied these onto the Dell Inspiron 9400, so these video files could be viewed offline.
This might have been helpful on its own, but I wanted to go one step further.
I wanted to find a hard copy book of Helen Keller's autobiography in French for the 15-year-old, Marcus, to read before he read the English translation on his laptop. That way he would have a familiarity with the story and could also spot English/French word equivalents when progressing through the screencast video files. So, I put out a call to my Twitter friends: "Does anybody know where I can I buy a hard copy of Helen Keller's autiobiography in French?" Within fifteen minutes I had an answer. Nicole Parrot pointed me to a Montreal bookstore that sells this book online for US $15.
Before I delivered the laptop, I also added Klavaro (a touch-typing tutor) and TuxPaint (an interactive paint program). Now it was ready.
To pay for the laptop, I plan to ask around in town for anyone who would like to chip in $5. I told my co-worker Altaywork Zeleke about it and she jumped at the chance. Step by step, we build community in this way. When Helen Keller wrote her autobiography in 1903, little could she imagine that her powerful words would be a valuable learning tool for a Haitian teenager more than 100 years later. She did her part. I did my part. Marcus will do his part. The creators of Linux, and all of the programs I installed on his laptop—they did their part.
I have a hunch Marcus will not soon forget the Linux laptop that welcomed him to America. And I wish TuxPaint creator Bill Kendrick could see Daniel whooping with delight as he explores the tool. Daniel is such a sweet kid and TuxPaint is such a sweet program. In a world filled with turmoil and strife, there's a family gathered around a Linux laptop at my public library—and they're all smiling, filled with hope for their future.
I'm smiling, too.
Phil Shapiro has been an educator, teaching students from pre-school to graduate school for the past 35 years. He currently works at a public library in the Washington, DC area, helping youth and adults use 27 Linux stations.

This work is licensed under a Creative Commons Attribution-Share Alike 4.0 International License.