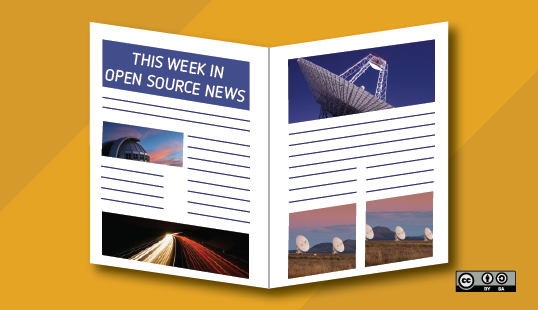 In this week's edition of our open source news roundup, we take a look at 3D-printed lattice for cell culture, open source materials for college courses, and more!
Open source news roundup for June 12-18, 2016
Artist grows real human hand; inspired by work in open source
Amy Karle is growing human hand bones using 3D-printed scaffolds that have been seeded with stem cells. Karle explores human biology through technology and art through her work in the Pier 9 Residency program in San Francisco. She hopes her work can contribute to answers to important questions about human biology.
Karle has already released open source instructions for creating 3D-printed lattices for cell culture. She says she's inspired by A neural algorithm for artistic style, and Deep Dream. She's working on related projects that may eventually be used to create and train a neural network to imagine sculptures and garments the way she does.
College courses without textbooks
A group of community colleges in Virginia and Maryland have been selected to develop degree programs using open source materials instead of traditional textbooks. Intended to benefit first-generation and low-income students, the pilot program is expected to save students as much as $1,300 per year.
In other news
Thanks, as always, to Opensource.com staff members and moderators for their help this week. Make sure to check out our event calendar to see what's happening next week in open source.
Michelle is a freelance technology writer. She has created technical content for a range of brands and publications, including IBM Security, GE Digital, HP Enterprise, SAP, TechTarget, UBMTech, and more. She covers enterprise software, cybersecurity, big data analytics, digital marketing and website development.

This work is licensed under a Creative Commons Attribution-Share Alike 4.0 International License.