302 readers like this
302 readers like this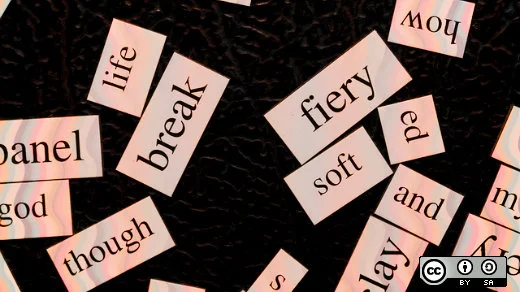 Are you curious about what's inside the forthcoming Open Organization Workbook?
Decode the clues below—and fill in these blanks—for some hints at what's inside.
Across
5. A system for organizational governance designed to help the best ideas win
6. Organization's ability to incorporate multiple voices
7. Growing an open culture as an organization adds members
9. Passionate participation
10. Mutual assurance and dependence
11. Organization's ability to remain resilient and flexible
13. An approach to joint work that produces better results
16. A sense of history, purpose, and meaning that enables deeper and better work
17. Related to, but not synonymous with, inclusivity
Down
1. Production of something new and potentially path-breaking
2. A better way to work, manage, and lead
3. One consequence of increased transparency
4. Organization's approach to making important materials accessible
8. A shared set of values and beliefs, guides behaviors
11. Capacity for remaining nimble and responsive
12. A shared sense of identity forged through common purpose
14. Difficult to achieve with open decisions, but valuable to have when possible
15. Loops of data that produce beneficial iterations
This article is part of the Open Organization Workbook project.
The Open Organization aims to reshape the future of management and collaboration in companies and organizations who want to transform the way they do business. Red Hat CEO Jim Whitehurst wrote The Open Organization: Igniting Passion and Performance about his leadership transition from traditional management to an open organization.

This work is licensed under a Creative Commons Attribution-Share Alike 4.0 International License.
Download The Open Organization Workbook
Learn how to create a culture of innovation in your organization