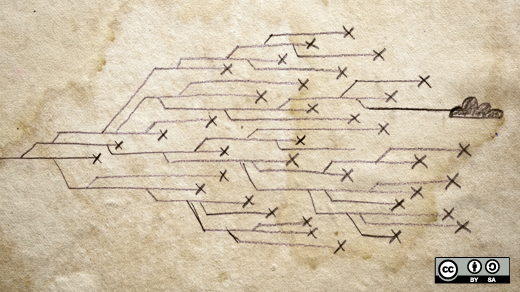 The Open Decision Framework describes a process for making transparent, inclusive decisions in organizations that embrace open source principles.
The framework began as an internal resource for associates at open source software company Red Hat, an open organization built on principles derived from communities of open source software developers. In June 2016, Red Hat released the framework publicly.
Announcing the release, DeLisa Alexander, executive vice president and chief people officer at Red Hat, called the framework "a flexible framework that helps our decision makers and leaders seek out diverse perspectives and collaborate across teams and geos, to make better decisions."
What is open decision making?
Open decision making is an approach to arriving at actionable agreements through participatory practices.
According to the Open Decision Framework, open decision making is transparent, inclusive, and customer-centric. It involves clearly sharing problems, requirements, and constraints with affected parties; collaborating purposefully with multiple stakeholders to secure diverse opinions and comprehensive feedback; and managing relationships and expectations across competing needs and priorities.
More generally, open decisions facilitate well-functioning meritocracies. Open source communities are meritocratic to the extent that they pragmatically value concrete contributions over formal titles and encourage ideas from all corners of an organization.
The Open Decision Framework lists four steps (or "phases") that constitute the open decision-making process:
Ideation
Planning and research
Design, development, and testing
Launch
How can I use the Open Decision Framework?
You can use the Open Decision Framework with your teams today! Simply download copies available online. You can read the plain text version and even download presentation slides that explain the framework.
You might also consider sharing the framework with your team's or organization's leadership. Track your team's progress using the Open Decision Framework Maturity Model
Don't forget: The framework is available under a Creative Commons license, so you can easily share, adapt and modify it to fit your organization. For example, a non-profit might change the word "contributor" to "member" for clarity.
Can I contribute to the project?
Yes! Project maintainer Rebecca Fernandez welcomes your contributions and suggestions.
The easiest and most direct way to offer your feedback on the framework is to open an "issue" on the project's official GitHub page. Someone from the project community will review your request and work with you to implement or otherwise address it.
You can also fork the project so you can create your own version of it. Please share your modifications with the community!
What is an open organization?
In the first chapter of his 2015 book, The Open Organization (Harvard Business Review Press), Red Hat president and CEO Jim Whitehurst defines an open organization as "an organization that engages participative communities both inside and out—responds to opportunities more quickly, has access to resources and talent outside the organization, and inspires, motivates, and empowers people at all levels to act with accountability."
Whitehurst characterizes open organizations as those that practice inclusive decision-making, embrace meritocratic modes of governance, encourage transparency, and continuously work to align employee passion with organizational mission and purpose.
Where can I learn more about open decision-making?
We recommend you read the entire framework online, then download or fork your own copy. You can also read DeLisa Alexander's thoughts on the Open Decision Framework (and meritocracy in general), and connect with the open organization community at Opensource.com.

This work is licensed under a Creative Commons Attribution-Share Alike 4.0 International License.