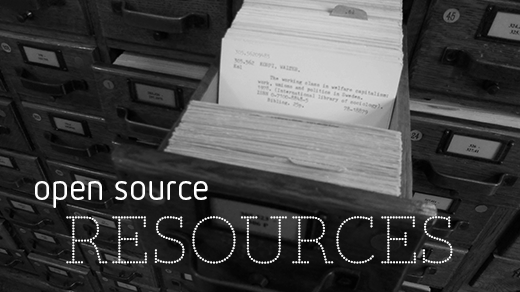 The Open Organization: Igniting Passion and Performance is a 2015 book by Jim Whitehurst, CEO of Red Hat.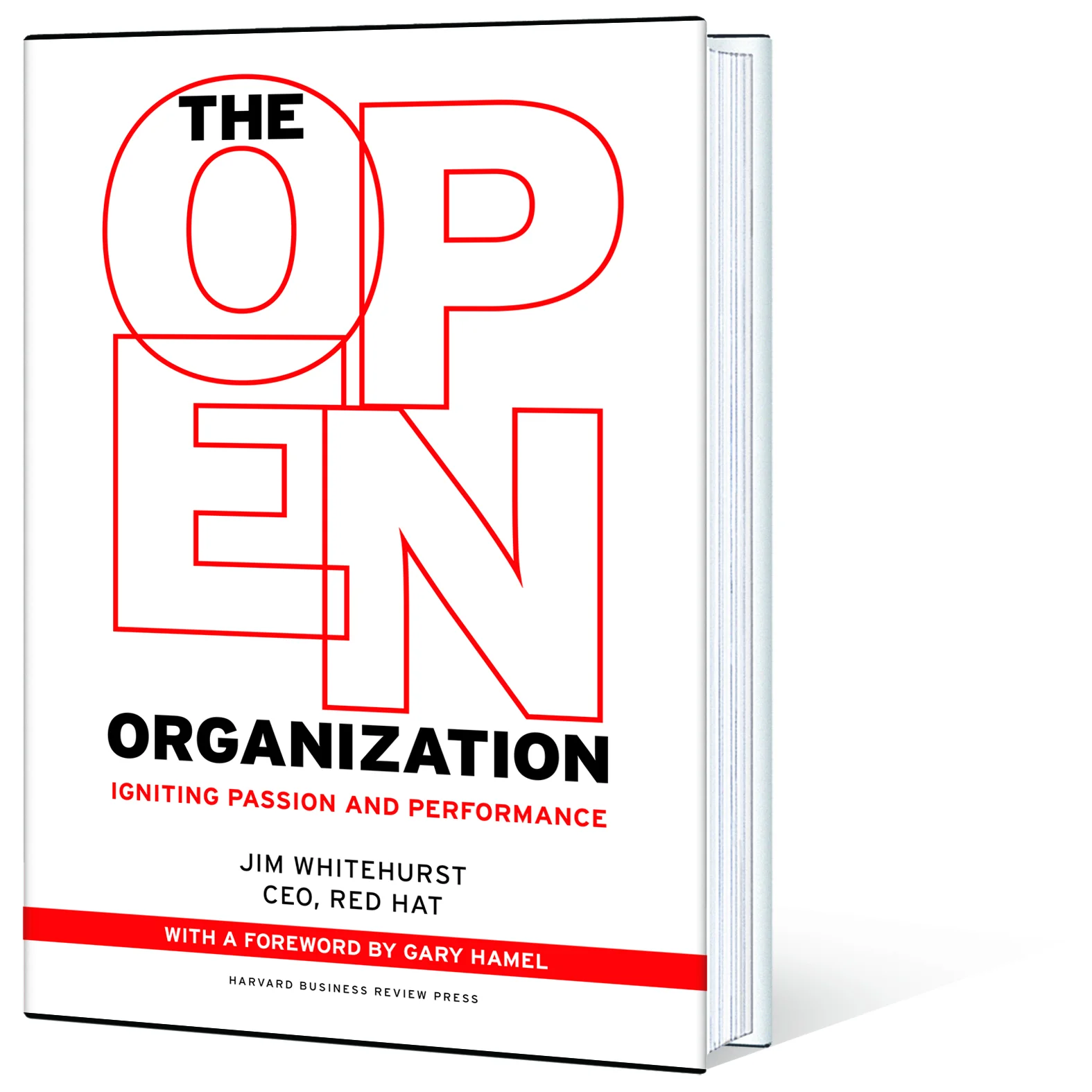 Written primarily for organizational leaders, the book demonstrates how adopting open source principles can alter the nature of work, management, and leadership today—and how those principles can form the bedrock of tomorrow's most innovative organizations. The Open Organization details lessons Whitehurst learned when transitioning from a traditional leadership position to the one he now holds at Red Hat, a company built the open source way.
In The Open Organization, Whitehurst argues that "the best practices in creating open source software also translate well into managing an entire company." By embracing open source values, he says, leaders can successfully create "a rebooted, redesigned, reinvented organization suitable for the decentralized, empowered, digital age."
Since the book's 2015 debut, The Open Organization has become a series. Recent volumes include The Open Organization Field Guide and Open Organization: Catalyst-In-Chief.
What is an open organization?
In the first chapter of The Open Organization, Whitehurst defines an open organization as "an organization that engages participative communities both inside and out—responds to opportunities more quickly, has access to resources and talent outside the organization, and inspires, motivates, and empowers people at all levels to act with accountability."
The Open Organization Ambassadors at Opensource.com maintain a more comprehensive definition.
Who is Jim Whitehurst?
Jim Whitehurst is President and CEO of Red Hat, the largest open source software company in the world. Before joining Red Hat, Whitehurst held various positions at Delta Air Lines (most recently Chief Operating Officer), where he was responsible for operations, sales and customer service, network and revenue management, marketing, and corporate strategy.
Prior to joining Delta, Whitehurst was a Partner at The Boston Consulting Group (BCG) and held various leadership roles in BCG's Chicago, Hong Kong, Shanghai, and Atlanta offices.
How is the book organized?
The Open Organization consists of three primary sections, each highlighting facets of Whitehurst's management style.
Foreword by Gary Hamel

Why opening up your organization matters
Part 1: Why—Motivating and inspiring

Igniting passion

Building engagement
Part 2: How—Getting things done

Choosing meritocracy, not democracy

Letting the sparks fly
Part 3: What—Setting direction

Making inclusive decisions

Catalyzing direction
What are people saying about The Open Organization?
"In The Open Organization, Jim Whitehurst clearly demonstrates how building avidly engaged communities of employees, partners, and customers can ignite the kind of passion and innovation that drive outsized results for businesses and for society as a whole. This is a great read for anyone hoping to lead and succeed in a society being redefined by expectations of transparency, authenticity, access—and yes, openness."—Michael Dell, Chairman and CEO, Dell
"In a wired world, everyone knows that management needs to change from 'command and control' to leadership based on transparency, collaboration, and participation. But the question is, how do you actually lead that way? Jim Whitehurst's interesting tale of his own reinvention as a leader, with lessons from other leaders in companies such as Whole Foods, Pixar, and Zappos, finally provides the blueprint that leaders have been seeking."—Chris Anderson, Cofounder and CEO, 3D Robotics; former Editor in Chief, Wired magazine
"In today's disruptive economy, only the leaders—and their organizations—who are open and learn to adapt to the fast-changing needs of customers and employees will survive. Whitehurst speaks from personal experience about what works—and what doesn't—to foster openness and speed. If you have even an inkling of a desire to lead an innovative, fast-moving, and engaged organization, this book is for you."—Charlene Li, Founder and CEO, Altimeter Group; author, The Engaged Leader and Open Leadership
Where can I learn more about open organizations?
Every week, the open organization community at Opensource.com publishes new stories about the promise and challenge of building organizational cultures on open source values. We'd love to hear your story, too.

This work is licensed under a Creative Commons Attribution-Share Alike 4.0 International License.