In this lightning talk, Nicole Engard shares her personal journey with ChickTech.
309 readers like this
309 readers like this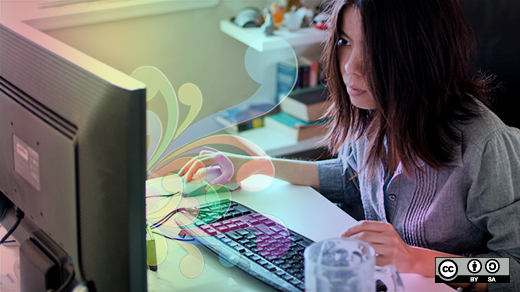 During OSCON a few years ago, Nicole Engard stopped to chat with a few representatives of women-in-tech nonprofit ChickTech. Today, she's the founder and coordinator of the organization's chapter in Austin, Texas.
In her lightning talk at All Things Open, Engard shared a bit about her personal journey to ChickTech as well as some of the organization's goals for the future.
What is ChickTech?
ChickTech is a national organization dedicated to retaining women in the technology workforce and increasing the number of women and girls pursuing tech careers. It does this through fun, free, hands-on tech events that enhance the confidence and skills of girls and women.
Austin's ChickTech chapter
In its first year, Austin's ChickTech chapter received teacher nominations for 336 girls in grades 8-12. In less than a week, 100 girls had registered for the first ChickTech Austin event. Of those, 69% were on lunch assistance and 47% spoke English as a second language.
At the event, girls had a chance to work on hands-on Raspberry Pi and Arduino projects, learn open source programming languages, share code on GitHub, and more.
The future of ChickTech
The organization is looking to start more chapters in 2017 and is always looking for help with existing chapters in Atlanta, Austin, the Bay Area, Boston, Chicago, Corvallis, Houston, Missoula, New York, Philadelphia, Portland, Seattle, and Washington D.C. To learn more, visit the ChickTech website.
Opensource.com publishes stories about creating, adopting, and sharing open source solutions. Follow us on Twitter @opensourceway.

This work is licensed under a Creative Commons Attribution-Share Alike 4.0 International License.