In this five-minute lightning talk, Thomas Cameron highlights the company's work on open source projects other than Linux.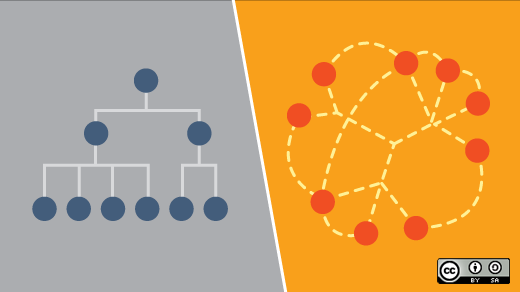 The Red Hat brand has long been tied to Linux. But when it comes to topics like software-defined storage, not so much. "That's a problem," says Red Hat cloud evangelist Thomas Cameron.
In a five-minute lightning talk at All Things Open 2016 he highlights the company's work on open source projects other than Linux.
100% open source
Red Hat has been an open source solution provider since 1993 and is 100% open source-focused. Today, the company has more than 80 offices in more than 40 countries around the globe and employs about 10,000 people.
More than Linux
Thomas Cameron, an 11-year Red Hat veteran, points out that the company has spent almost $2 billion to acquire open and closed source technologies and make sure they're freely available to the community, including:
2000: Cygnus (Porting and compiler)
2003: Sistina (Storage infrastructure)
2006: JBoss (Middleware)
2008: Qumranet (Desktop virtualization)
2010: Makara (PaaS, Rebranded as OpenShift)
2012: FuseSource (Integration and messaging)
2014: Inktank (Cloud storage) and FeedHenry (Enterprise mobile app platform)
2015: Ansible (IT automation)
2016: 3Scale (API management)
"We absolutely 100% believe that making these communities, making the software available, getting collaboration, getting eyes on code makes better software for everyone—not just for Red Hat, but for the communities at large," Cameron said.
Upstream first
Part of Red Hat's commitment to open source, Cameron explains, is committing code to upstream projects. The company is a top contributor to the Linux kernel, glibc/GCC, OpenStack/RDO, KVM, JBoss.org projects, GNOME, and more.
"We recognize that we are beholden to open source communities for our success," Cameron said. "And we owe a debt of gratitude to those open source communities and we are responsible for contributing as much code as we can back to those communities because everyone gets better when we do that."
Opensource.com publishes stories about creating, adopting, and sharing open source solutions. Follow us on Twitter @opensourceway.
Contributors

This work is licensed under a Creative Commons Attribution-Share Alike 4.0 International License.