Take a look back at this week's top articles.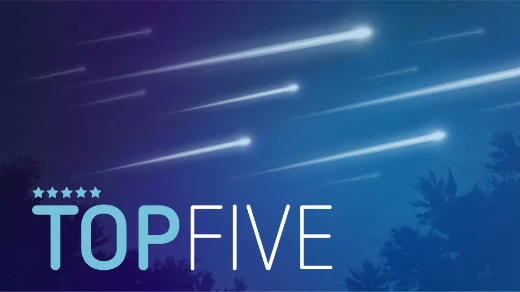 In this week's Top 5, we look at pain points in Linux, alternatives to Dreamweaver, why Kubernetes is so popular, and more.
This week's top articles
Community moderator Vicky Brasseur has been a hiring manager in the tech industry for 10 years and has a great deal of experience parsing thousands of resumes. Do you want to get hired? Vicky's got 10 tips to make your resume stand out.
Community moderator Don Watkins says that we are open education's marketing team. In the article, Don provides five ways that you can make investments in education and share the open source way in your school and community.
Anurag Gupta is the product manager at Treasure Data. He explains the origins of Kubernetes and the factors that have fueled its growth. The article explains how Kubernetes continues to surge with major corporations and how its community has fueled its growth.
Although the rise of open source content management platforms like Drupal and Wordpress have largely negated the need to learn code, there are still times when being able to code HTML and CSS are useful. In this article, editor Jason Baker provides brief overviews of seven open source alternatives to Dreamweaver.
Community moderator Jeremy Garcia highlighted five pain points as Linux continues to grow. Whether documentation, software library version support, UEFI and secure boot support, or the deprecation of 32 bit, there still areas that need more work. Be sure to share your thoughts in the comments.
Educator, entrepreneur, open source advocate, life long learner, Python teacher. M.A. in Educational Psychology, MSED in Educational Leadership, Linux system administrator, Follow me at @Don_Watkins . Mastodon ID

This work is licensed under a Creative Commons Attribution-Share Alike 4.0 International License.