A light-hearted All Things Open talk explains why close-source enterprise software succeeds despite open source's superiority.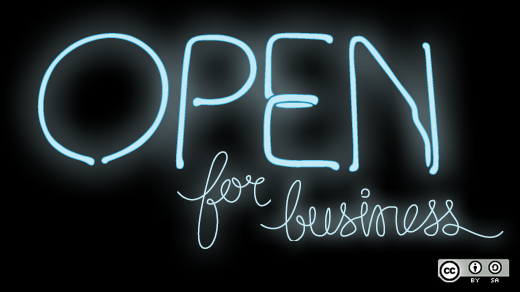 In a humorous All Things Open 2017 Lightning Talk, "Death of an Enterprise Software Salesman," Corey Quinn calls out the slick, but not substantive, methods used to market closed-source enterprise software.
In just under five minutes, the author of Amazon Web Services news roundup site Last Week in AWS tears apart closed-source enterprise software marketing by pretending to be a salesman. His mock presentation is filled with nonsensical business jargon and meaningless charts, but Corey's undertone of bitng sarcasm makes his message clear: Closed-source enterprise software is successful because of its glossy image and fearmongering sales tactics, even though open source software is superior.
Watch Corey's talk from All Things Open in this video:
During the Lightning Talks session hosted by Opensource.com at All Things Open 2017, seven presenters shared quick takes on interesting open source topics, projects, and ideas. Watch all of the 2017 All Things Open Lightning Talks on the Opensource.com YouTube channel.
Opensource.com publishes stories about creating, adopting, and sharing open source solutions. Follow us on Twitter @opensourceway.

This work is licensed under a Creative Commons Attribution-Share Alike 4.0 International License.