We round up five of the week's most popular articles.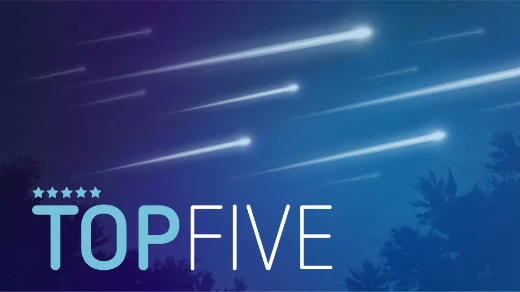 In this week's top 5, we take a look at the Foreman sysadmin tool, tips for building more open startups, an open source game jam, and more.
This week's top articles
Amit Das explains that as your organization grows, so does your workload—and the IT resources required to manage it. There is no "one-size-fits-all" system management solution, but a centralized, open source tool such as Foreman can help you manage your company's IT assets.
Mark Krake explains how successful startups develop organizations with long-term strategies in mind. Startups really should think about—and prepare the groundwork for—their own company culture from beginning so they can scale it over time as they grow.
Creators Jared Sprague and Michael Clayton write about Open Jam, a game jam with heart, in this announcement article. Participants will build an open source game in 72 hours or less, play and judge other games, and compete for a chance to have their creation featured at All Things Open, a premier open source conference in Raleigh, North Carolina October 23-24.
If you're like most people, you don't have a bottomless bank account. You probably need to watch your monthly spending carefully. Community moderator Scott Nesbitt explains how you can use LibreOffice Calc to accomplish the task.
Ansible is designed as the simplest deployment tool that actually works. What that means is that it's not a full programming language. You write YAML templates that define tasks and list whatever tasks you need to automate your job.
Educator, entrepreneur, open source advocate, life long learner, Python teacher. M.A. in Educational Psychology, MSED in Educational Leadership, Linux system administrator, Follow me at @Don_Watkins . Mastodon ID

This work is licensed under a Creative Commons Attribution-Share Alike 4.0 International License.