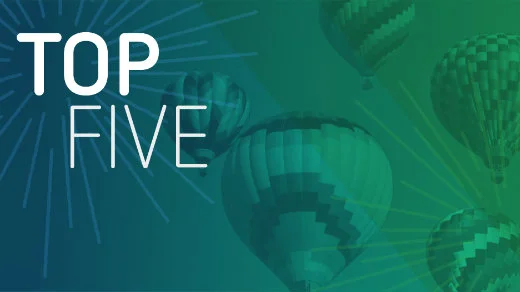 In this week's top 5, we come to you from PyCon AU in Melbourne, Australia!
Number five this week comes to us from Nate Levesque, who brings us an overview of the current net neutrality debate, including the impact that losing net neutrality could have on free and open source software.
In this article Kiko Fernandez-Reyes introduces the functional programming concepts of union, tagged unions, and algebraic data types and when you should use each type in your code.
Coming in at number three, it's Opensource.com community moderator Jono Bacon with a list of seven mistakes your open source project may be making right now. Jono shares how each of these mistakes can affect your project and how you can avoid or fix them.
Community moderator Don Watkins' article, "5 Ways to Use Raspberry Pi in the classroom," is this week's number two article. Don provides tips for integrating Raspberry Pi in a classroom environment and also shares a lot of links with instructions on how to get started.
Coming in at number one this week is community moderator Scott Nesbitt. If you use Thunderbird but are looking for something a little more lightweight, Scott has you covered. In this article he reviews four different Linux-compatible email clients. From IMAP-only Trojita to text-only Alpine, there's an email client out there for every need.
VM (aka Vicky) spent most of her 20 years in the tech industry leading software development departments and teams, and providing technical management and leadership consulting for small and medium businesses.

This work is licensed under a Creative Commons Attribution-Share Alike 4.0 International License.