Plus: A guide to using Linux in the enterprise, Jim Zemlin's Open Source Summit keynote, and more.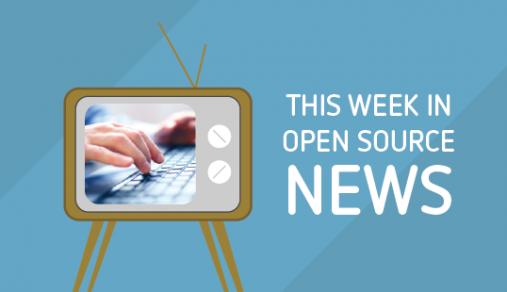 In this edition of our open source news roundup, we take a look at how a 13-year-old is changing the world with open source, a guide to removing old Linux kernels, and more.
Open source news roundup for September 3-16, 2017
Ansible announces AWX
Ansible, an open source automation platform, announced AWX Sept. 7. The new upstream open source project feeds into Ansible Tower, a Red Hat-supported commercial product that serves as a hub for Ansible-based automation tasks. Source code for the new project is available .
13-year-old uses open source AI to help decipher neural activity
In a keynote at the Open Source Summit in Los Angeles, 13-year-old Tanmay Bakshi talked about how he's using cloud computing and cognitive software to change the world through open source. Bakshi is using AI to help decipher brain waves and neural activity.
Free up space by removing old kernels
Keeping your kernel up to date is important for many reasons, but how do you get rid of those old kernels on your system? Follow this how-to and free up disk space on your system.
A guide to securing your Raspberry Pi
Raspberry Pi has made it easy for everyone to get involved with do-it-yourself projects that let you add devices to the internet of things. Along with the tremendous growth of these devices is a growing concern for security. Make has some great suggestions for how to shore up your defenses.
Linux Foundation releases open source guides for the enterprise
Linux Foundation has released best practice guides for incorporating Linux and open source principles in your enterprise.
In other news:
Educator, entrepreneur, open source advocate, life long learner, Python teacher. M.A. in Educational Psychology, MSED in Educational Leadership, Linux system administrator, Follow me at @Don_Watkins . Mastodon ID

This work is licensed under a Creative Commons Attribution-Share Alike 4.0 International License.