Take a look back at the week's most popular articles.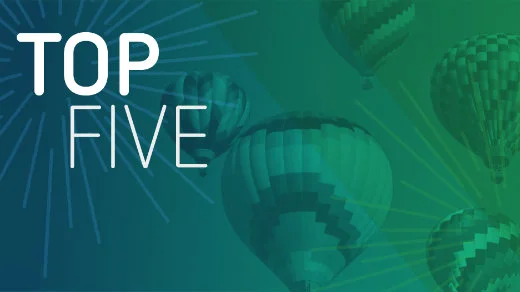 In this week's top 5, we take a look at Emacs and Vim alternatives, Linux cluster admin tips, and more.
This week's top articles
Ulrich Drepper gives us a comprehensive summary of artificial intelligence and machine learning, as well as a look at how the field has changed over the years. In the comments for the article, let us know how you are using open source tools in machine learning and artificial intelligence.
Erin Bank explains how companies are leveraging the people within their firm for internal software development using open source principles and shares why this is a recipe for success. Be sure to read this article and draw on her wealth of experience.
Giuseppe Maxia, a Software Explorer at VMware explains how roles have facilitated increased security for MySQL database managers but at the same time present a new series of challenges too. He's included a discount code in the article for his upcoming talk at Percona Live that you won't want to miss.
In a time of increased concerns about the security of your enterprise, you need some help from a veteran with strategies for satisfying auditors without maxing out your team. In this article, David Dingwall provides seven tips for Linux cluster admins.
Community moderator Scott Nesbitt provides three great alternatives to Vim and Emacs when you need to edit text files on your system. Be sure to comment on this article and let us know what your favorite text editor is.
Educator, entrepreneur, open source advocate, life long learner, Python teacher. M.A. in Educational Psychology, MSED in Educational Leadership, Linux system administrator, Follow me at @Don_Watkins . Mastodon ID

This work is licensed under a Creative Commons Attribution-Share Alike 4.0 International License.