We recap the biggest open source news of the past two weeks.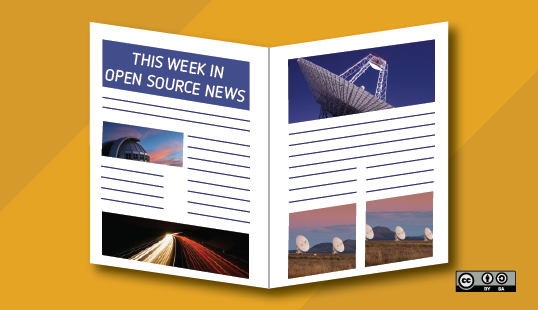 In this week's edition of our open source news roundup we cover the 20-year anniversary of the coining of the term "open source software," the release of LibreOffice 6.0, and more.
'Open source software' turns 20
This week 20 years since Christine Peterson, co-founder and then-executive director of the Foresight Institute, coined the term "open source software." For the first time ever, she shared her account of how, in 1998, the term came to describe the now-prevalent software development method.
Firefox Quantum adds always-on privacy
If you're an online privacy geek, Mozilla has good news for you. The latest release of Firefox Quantum includes always-on privacy with opt-in tracking protection.
LibreOffice 6.0 released
The 6.0 release of LibreOffice dropped Wednesday with several key improvements. Among the changes are improved libraries that aid with the export of EPUB3 files and the import of files from Microsoft Publisher, Pagemaker, and QuarkXPress.
In other news

Educator, entrepreneur, open source advocate, life long learner, Python teacher. M.A. in Educational Psychology, M.S. Ed. in Educational Leadership, Linux system administrator.

This work is licensed under a Creative Commons Attribution-Share Alike 4.0 International License.