Take a quick look back at recent open source headlines.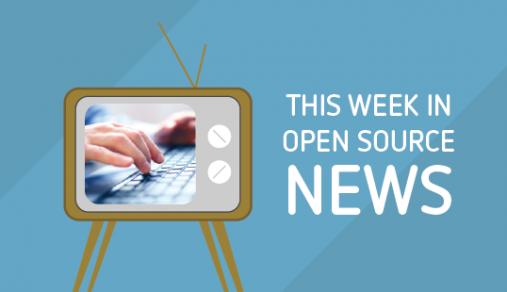 In this week's edition of our open source news roundup we cover the release of the 2017 Open Source Yearbook, WebVR, an effort to connect areas with limited internet access, and more.
2017 Open Source Yearbook now available
Community manager Rikki Endsley announced the release of the 2017 Open Source Yearbook Wednesday. "In the 2017 edition, we offer a pleasing mix of new tech trends and nostalgia," Endsley writes.
A free PDF download of the 2017 yearbook is available here.
Create VR on the web using Unity 3D
Mozilla's latest tool for creating VR content is now available as a free download. The tool allows users to publish VR experiences created in Unity. The experiences can be viewed by any WebVR-enabled browser.
Mozilla and NSF connect the unconnected
While some take ubiquitous broadband for granted, others lack fast and reliable internet access. Mozilla and the National Science Foundation are working to change that by awarding cash to projects that aim to connect underserved people and areas.
Zephyr Project announces Open Thread
The Zephyr Project is an open source collaborative project to build an operating system for IoT devices. Open Thread is the first thread protocol to integrate with the RTOS.
In other news:
Educator, entrepreneur, open source advocate, life long learner, Python teacher. M.A. in Educational Psychology, MSED in Educational Leadership, Linux system administrator, Follow me at @Don_Watkins . Mastodon ID

This work is licensed under a Creative Commons Attribution-Share Alike 4.0 International License.